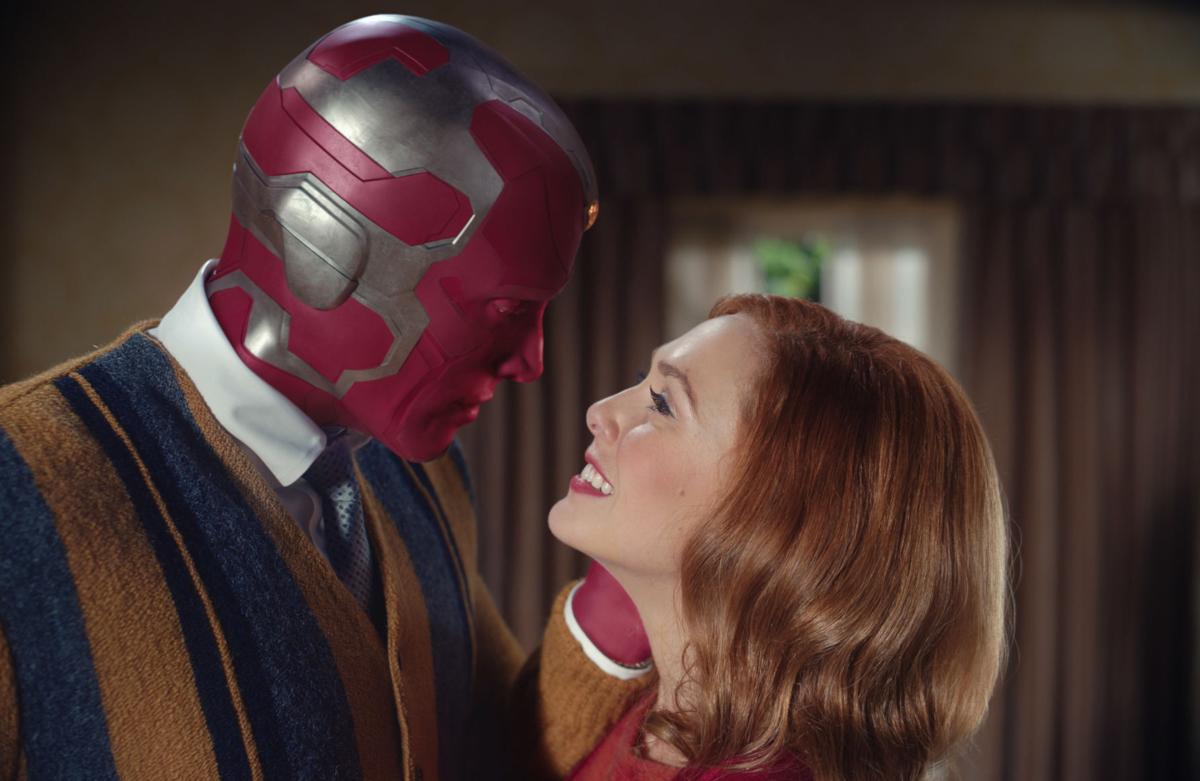 You almost wish you could hear the conversations that prompted something like "WandaVision."
So totally different, so off-brand, it seems like someone is punking Marvel's universe.
Instead, it's a very savvy way back into the world that collapsed in "Avengers: Endgame."
Shot in black and white and paying homage to sitcoms of the 1950s and '60s, the first two episodes find Vision (Paul Bettany) and Wanda Maximoff/Scarlet Witch (Elizabeth Olsen) in a ranch home trying to fit in with busybodies and bean counters.
He works at a business that no one can define; she stays at home trying to make like Donna Reed. (Or, better yet, "Bewitched's" Samantha.)
They work their magic to keep up the ruse, then find there are things that go bump in the night. Are they nothing more than tree branches? Or is this much, much more?
Created by Jac Schaeffer, "WandaVision" openly hugs shows that have never really gone away. Bettany's bumbling ways are similar to Dick Van Dyke's; Kathryn Hahn (delicious as Wanda's friend, Agnes) is every busybody neighbor on television. The series even has commercials for products that might have been popular during the mid-century. Ah, but pay closer attention. They contain clues to the larger story at hand.
What's great about "WandaVision" is how it exists on several levels. On the surface, it's an old-school sitcom, filled with sexist humor and stereotypical situations. One level below, it's "The Truman Show," packed with sociological commentary. One level below that, it's a continuation of the Marvel story which took more than 20 films to unpack.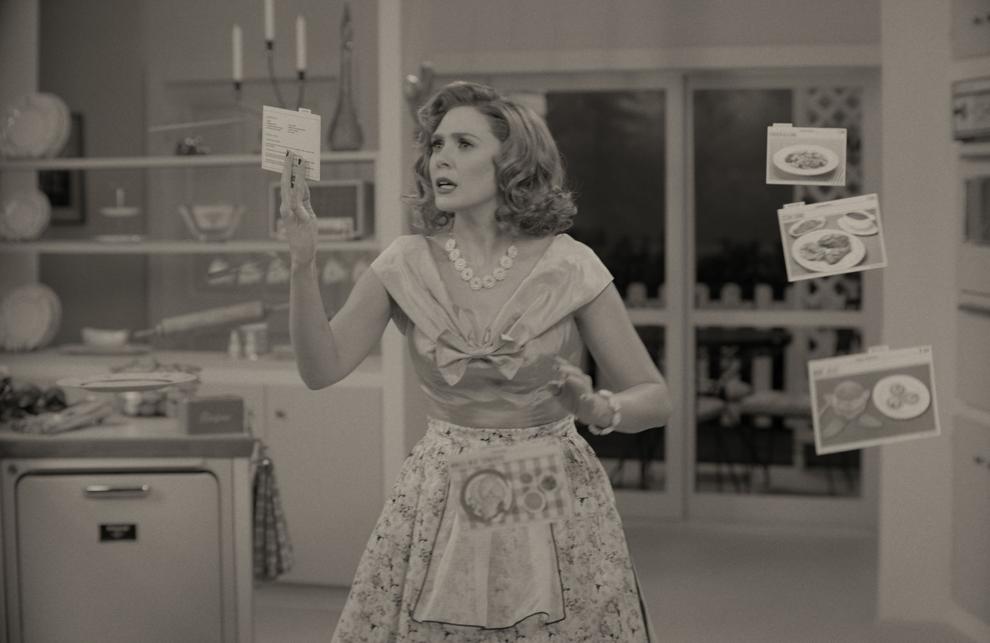 Vision, who's an android, has to try to pass among the uptight Westview community. With a wig and makeup, he looks like he could fit in, but he doesn't quite have the social skills to make it happen. As a result, he's the bumbling husband (think: Dagwood, Ricky Ricardo) who has to be steered by his wife.
Wanda, who used telekinesis and telepathy as Scarlet Witch, buries her Avenger past a little better. She plans parties with "the girls," whips up dinners (with the help of a little magic) and settles in just by playing the game. When Agnes shows her a magazine article, "How to treat your husband to keep your husband," she's more than eager to learn.
Schaeffer makes sure it's all very harmless. Then, just when you think you're familiar with "WandaVision's" world, it shifts. That black-and-white home gives way to a technicolor "Brady Bunch" split-level.
Other tweaks occur within the format and, soon, one episode is definitely not like another.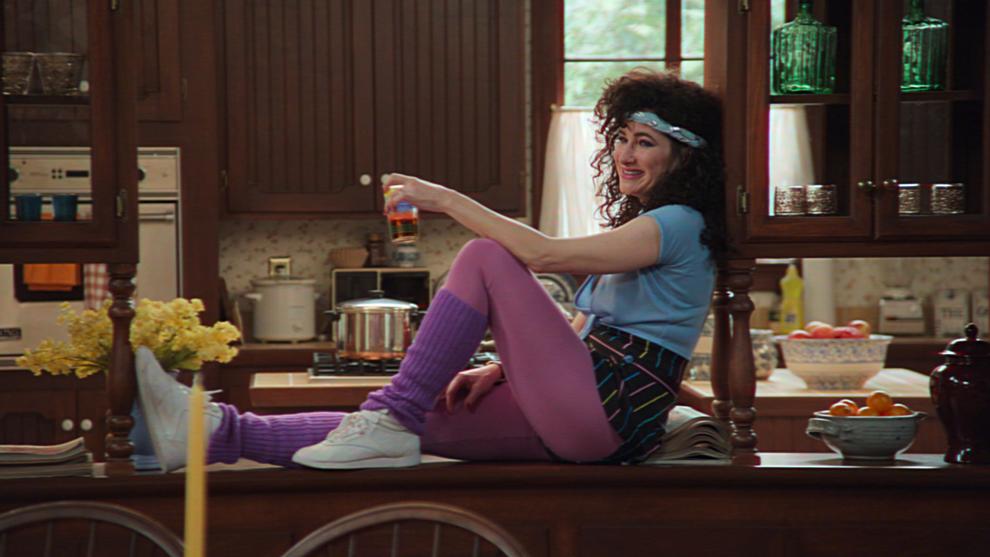 Olsen gets the best nudge from this concept. While Scarlet Witch seemed a little underused in the "Avengers" films, she's given a full workout here and shows superb comedy chops. You practically think Olsen is channeling Audrey Meadows.
Bettany has a little tougher go, largely because he's playing so many angles. In the first three episodes, his British accent doesn't raise any eyebrows but it does separate him – which seems like "WandaVision's" driving force.
Because Schaeffer's company is so exacting at reminding us what we used to watch, we don't realize what it is we are watching. Extensive credits (they're as long as ones you'd find on a three-hour movie) hint at more to come but it's the stray things you can pick up on during those routine situations that bear fruit.
Easily one of the best new shows in years, "WandaVision" accomplishes the impossible: it pulls us back in just when we thought we were out.
"WandaVision" is now streaming on Disney+.