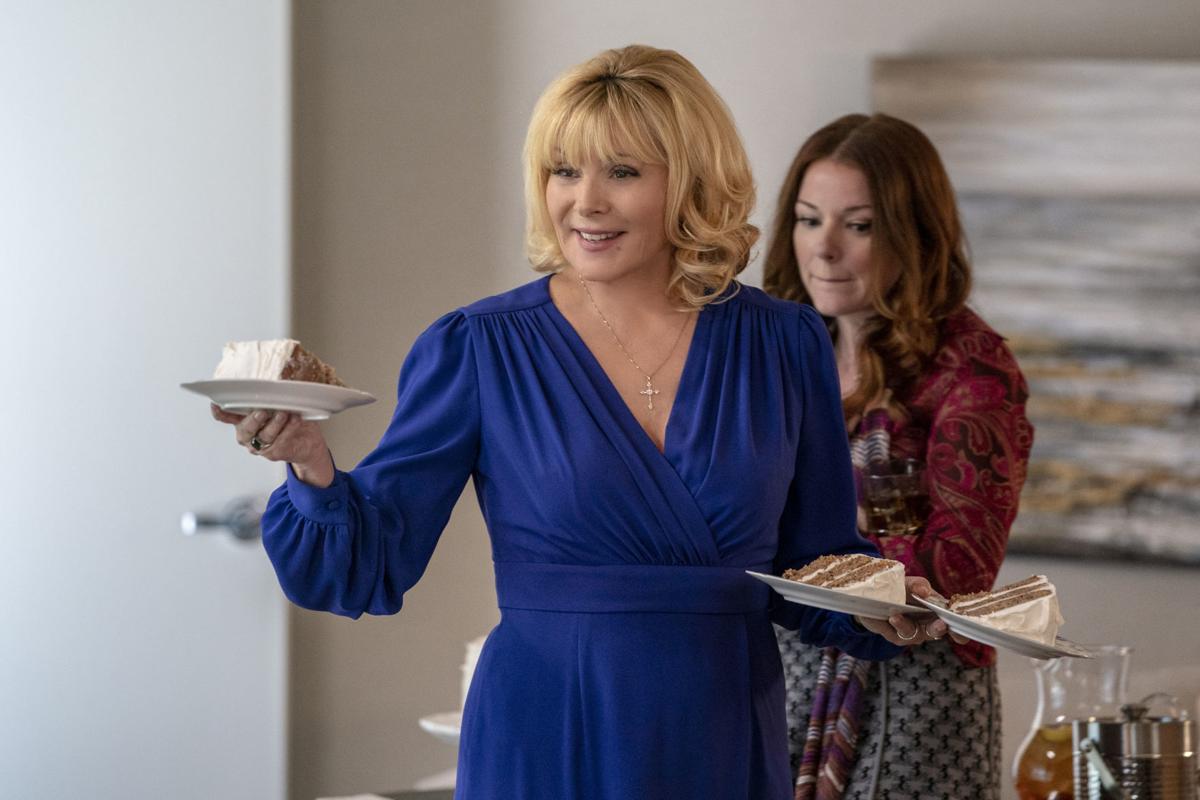 LOS ANGELES – In the upcoming series "Filthy Rich," Kim Cattrall plays the matriarch of a family involved in religious broadcasting. But don't get any ideas.
"She's a fresh character we've seen maybe, but we've never known," the "Sex and the City" star says. "Now that her husband isn't there, she takes center stage ... and she does it with such class."
Presumed dead in a plane crash, Cattrall's TV husband (played by Gerald McRaney) had plenty of sins – chief among them: three children from other relationships. When Cattrall's Margaret Monreaux seizes control of the business, she's forced to deal with more issues than delegates at a political convention.
Created by Tate Taylor, the man behind the Oscar-winning film, "The Help," "Filthy Rich" isn't just putting a Jim and Tammy Faye face on a 1980s soap opera, it's finding a new way into a subject that hasn't been mined on television.
During filming in New Orleans, Cattrall says, extras responded to the scenes she had at a religious broadcast as if they were really believing what she was saying. "They'd say things like, 'Preach, mother,' and they weren't quiet. They were involved right from the get-go."
Quickly, the British-born actress learned "just how much religion plays in people's lives. It's major."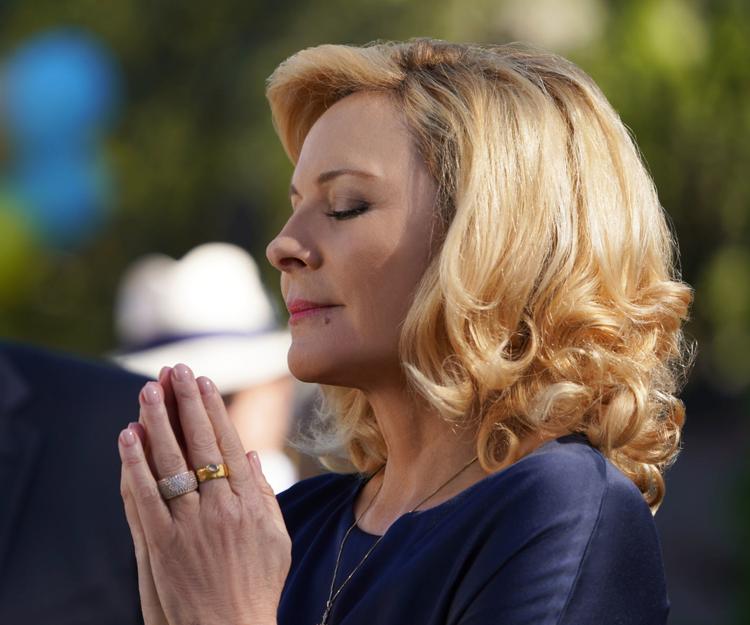 Because it started filming last year, "Filthy Rich" doesn't have to worry about having enough episodes for the fall season. It's one of two new fall shows on Fox and, Cattrall says, it's going to be one of those series that surprises.
"It's very Shakespearean – there's such depth and breadth – and the stories always come back to the family."
While Margaret knows how to deal with her daughter and son, she's not quite sure what to make of the other children who appear.
"She's a performer, but her performances are based on her beliefs," Cattrall says. "When she's selling products, she really thinks they're going to make a difference in people's lives."
When she's preaching to her congregation, Margaret isn't a charlatan, the 63-year-old actress says. "She's someone who's selling love and compassion. She started as a talk show host, sort of an Oprah Winfrey, but with a different belief system."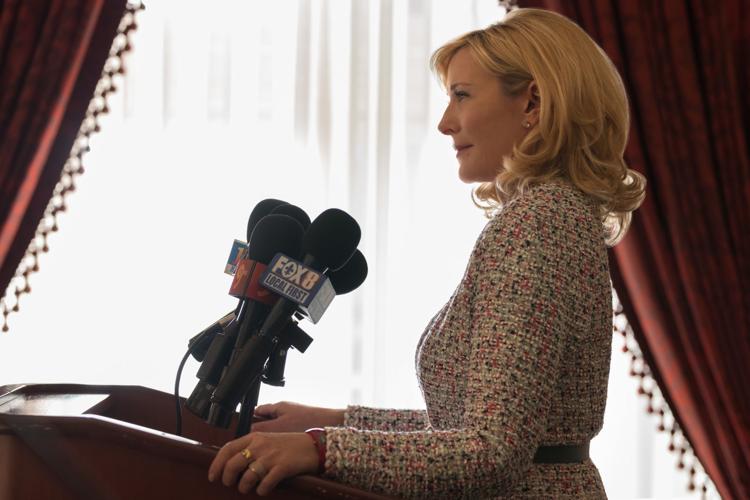 That Shakespearean undercurrent finds her playing a lot of emotions. "She could be Juliet. She can also be Lady M. She can really flip it," Cattrall says. "She's like a lot of women of my generation who have had to kind of 'armor up' to get to where they are."
Cattrall was in Great Britain working on another project when Taylor called her and said he wanted her to star: "I want to go on this journey together."
Since it's shot in the South, "and I love the South," Cattrall was game. She was also named a producer on the show, which gave her a chance to address more than just her character.
"There are things I want this show to talk about," she says. "I'm very lucky to have (Executive Producer John Norris) and Tate supporting me and letting my voice be heard."
While Cattrall last starred in and produced "Sensitive Skin," a Canadian series, it didn't have the reach of an American television series.
"This is completely different for me. I want to talk to people in those flyover zones, get them involved and tell this story. It's an interesting one."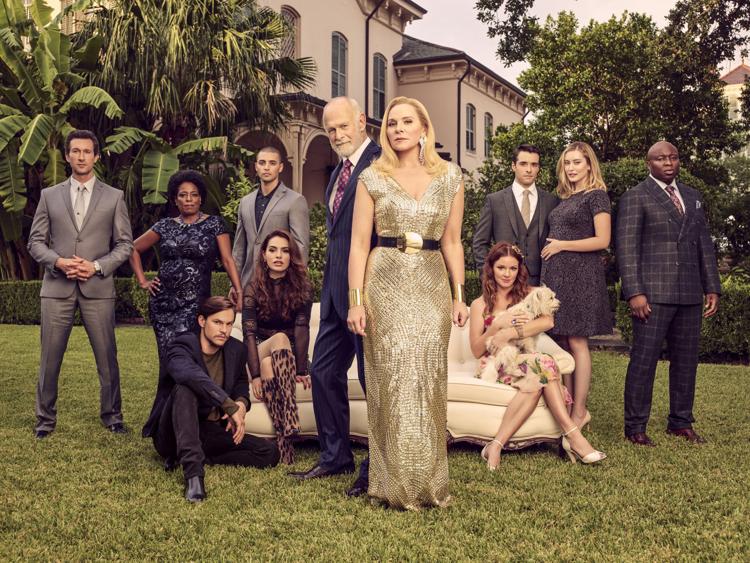 When the series premieres, viewers will note parallels with other televangelists, but they won't quite figure out where it's turning.
That mysterious husband (who, yes, is a character in the show even though he's presumed dead) will help twist the narrative.
To get a sense of how Margaret will react, Cattrall has been reading a number of biographies "about strong, smart women who can outmaneuver a lot of men who were sleeping or taking a nap."
Margaret, she adds, is vulnerable. "When she prays, we get to see how fearful she is and what she wants most of all. It's an incredible journey that I hope will get an audience."
"Filthy Rich" premieres this fall on Fox.
Stay tuned in
Get the latest information on hit TV shows and more with our weekly newsletter!