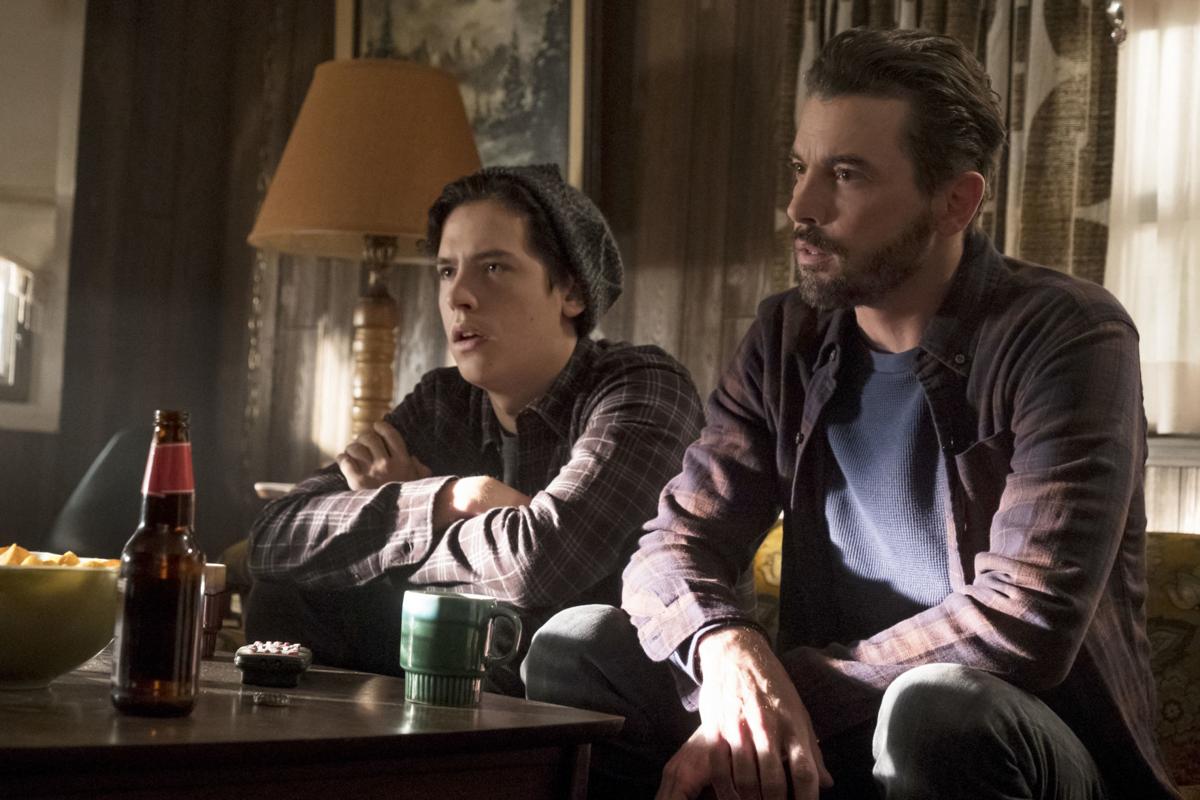 LOS ANGELES – Skeet Ulrich's interest in "Riverdale" had nothing to do with the Archie comic books.
It was the producer's promises that nabbed him.
"The way he laid out the story arc was just intriguing," Ulrich says. Jughead's father, F.P. Jones, wasn't just a plot device. "He was a guy who was misperceived and doing anything he could to protect his son, including going to jail to protect him."
That resonated with the 49-year-old who has 17-year-old twins. "I didn't have a lot of history with the Archie comics. I liked the pilot and where it was headed and how it was going to get there."
In the revised look at the malt shop teens, Archie, Betty, Veronica and Jughead are involved in plenty of murder and intrigue. F.P. isn't just another dad; he's leader of the Southside Serpents, a gang living on the fringes of Riverdale.
While Ulrich might seem like a random choice to be part of a hit teen drama, he's one of a handful of 1990s teen stars who are playing parents on the series. Luke Perry, Madchen Amick and Robin Givens are also in the mix.
The two worlds – adult and teen – collide when they're pulled into dramas about drugs, death and destruction.
Like the father and son partnership on "Sons of Anarchy," F.P. and Jughead have moments of great kinship and separation.
Ulrich and Cole Sprouse, who plays Jughead, are much more compatible.
Sprouse, Ulrich says, "is a very smart man who knows where he's headed and how to get there. He doesn't need my advice.
You have free articles remaining.
"I've talked to a couple of the kids here and there about the different burdens and just how to compartmentalize what's important and what's not. But other than that, they don't need much."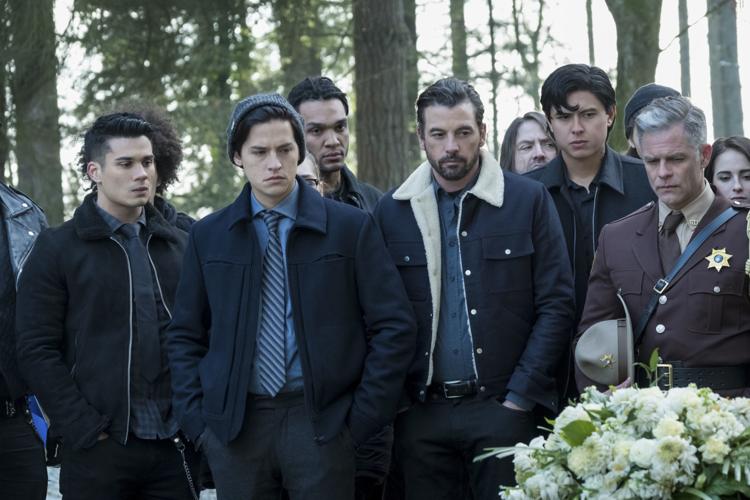 When Ulrich started in the business (his first big role was in "Boys" as Winona Ryder's boyfriend), there weren't a lot of mentors. During the 1990s, he went from one big film to another until the next decade when his children were born.
"I raise my kids on my own, so having a schedule like this is a nice balance," Ulrich says. Working approximately three days a week on "Riverdale," he's able to indulge in another passion – furniture-making.
Son Jakob is employed at a pizza parlor and "three of my castmates have already visited him at work to encourage him along." Because he and sister Naiia Rose have been on film sets since they were a year old, "they want to go into the business." Jakob wants to be a director of photography; Naiia wants to act.
"I refused to let her be a part of the business until she trains," Ulrich says.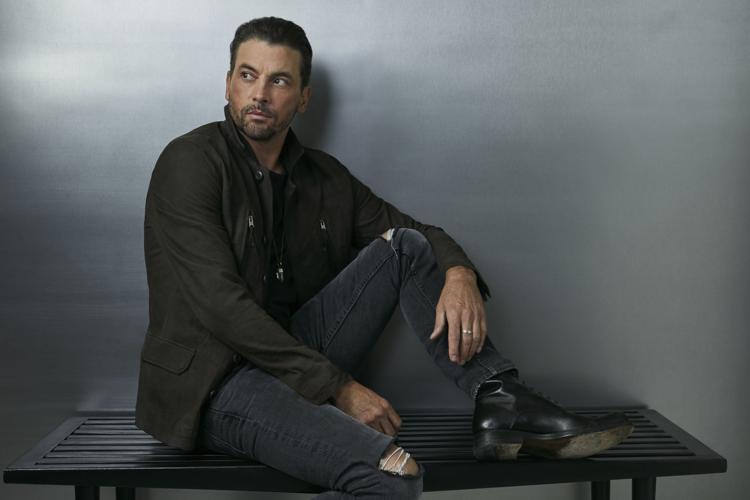 Meanwhile, he enjoys the depth of some of "Riverdale's" plots. "I prefer to be in the heavy material," he says. "It's the first time I've been on a television series where I haven't had 80-hour weeks."
The job is a joy. "I've always said, 'They don't pay me to act. They pay me to do press.' I prefer what we do on the set to (publicity events), but they're just part of it. The fortunate thing is people are actually watching and actually care. If they didn't, what would be the point? I'm all for art for art's sake but we are in a world where things need to be consumed to be appreciated."
Although work eats up a lot of his time, Ulrich has had a chance to binge shows like "Westworld" and "This is Us." The latter does "a really good job of humanizing a lot of things we take for granted. The casting and the whole plotline are fascinating to me."
"Riverdale" wins his family's approval, too. "They love 'Riverdale,'" he says of his children. And they appreciate the close nature dad enjoys with the cast.
Shot in Vancouver, "Riverdale" is among the top-rated series with teens. Its elaborate mysteries (and adult themes) add to the mystique.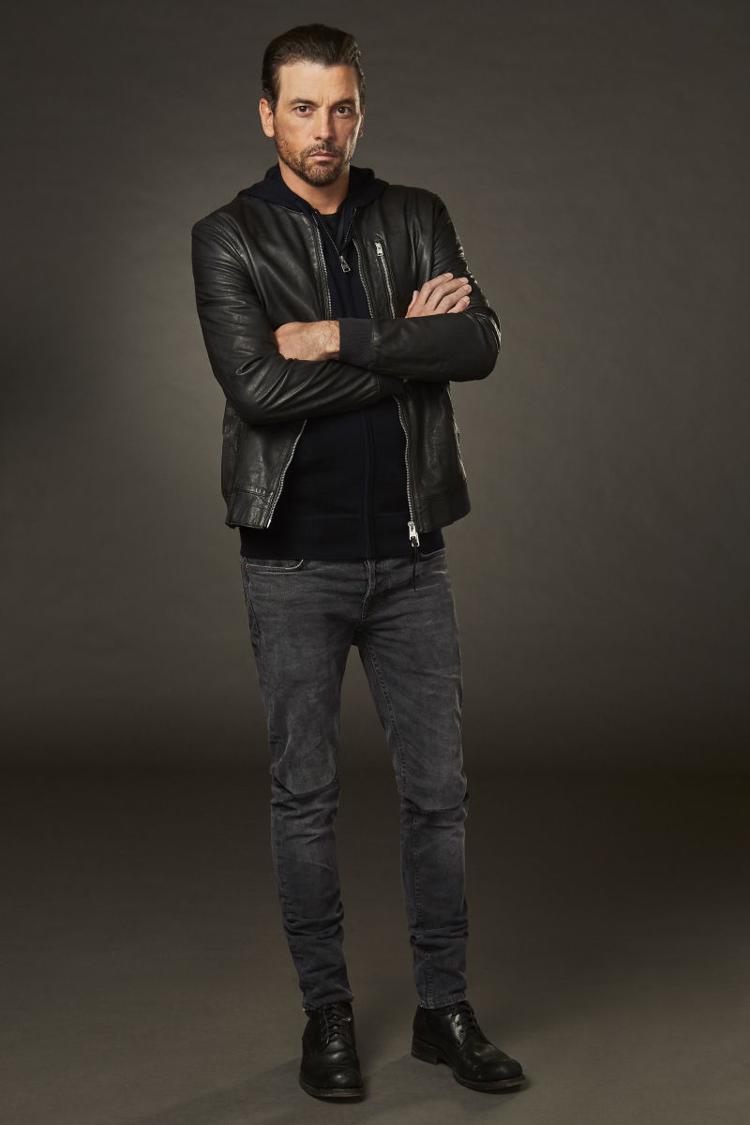 Ulrich, however, stays more grounded. Instead of reading new books, he's re-reading old ones and listening to songs from some of his favorite bands. Music from Pearl Jam, Red Hot Chili Peppers and Nirvana "are always on my headset," he says. "There's something emotional about them, a rawness that works for F.P. They help me get in the mood before going on set."
Copyright 2018 The Sioux City Journal. All rights reserved. This material may not be published, broadcast, rewritten or redistributed.