There is so much television these days you could make dozens of "best" lists and still not cover it all.
Indeed, keeping up with the series on Netflix and Amazon, alone, is difficult. Never mind the offerings from Hulu, Crackle, Starz and dozens of others.
Too much TV? The era has begun. While broadcast television struggles to define itself as the home of big "events," boutique outlets have been able to make inroads with the kind of programs we once only found on HBO or Showtime.
Now, the doors are open, the ideas are coming and ones who didn't have the same benefits ("Roseanne," "Will & Grace" and "Twin Peaks") are returning to test new boundaries.
The best of 2017? In order, here are shows that met the gold standard.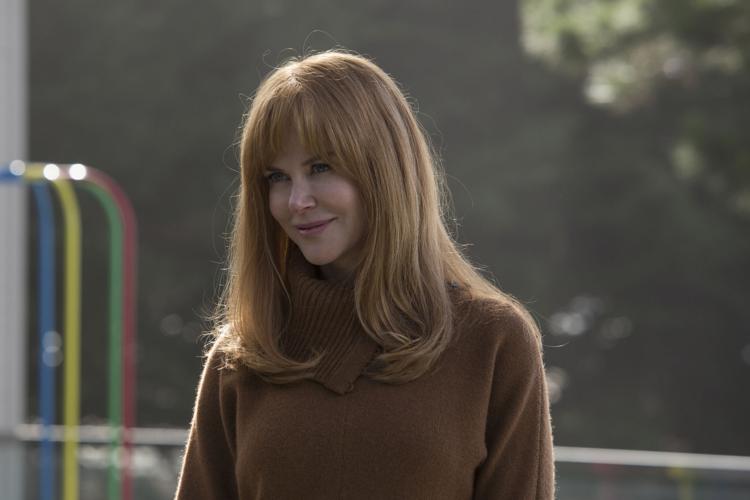 1. THE HANDMAID'S TALE (Hulu) – Creator Bruce Miller (no relation) was able to take a decades-old novel and make it seem as relevant as today's news. Using the incredible Elisabeth Moss as his guide, he showed us a world where a class system emerges following a civil war. Women are told what to do, kept in the dark about much of the outside and expected to cater to the ruling class. From the series' costuming to its key performances, "Handmaid's Tale" drew enough parallels to worldwide current events to make us wonder what could prompt this and where it could go. As mesmerizing as any series, "Handmaid's Tale" stood out like a red cape in a sea of blue.
2. BIG LITTLE LIES (HBO) – Put a bunch of Hollywood names in one HBO extravaganza and you're golden, right? Ah, but this series let Nicole Kidman and Reese Witherspoon have the kind of parts movies aren't that willing to offer. Both got meaty moments that let them comment on domestic abuse, censorship, bullying and female relationships. It benefited from director Jean-Marc Vallee's vision and a pretty gritty performance from Alexander Skarsgard as Kidman's abusive husband.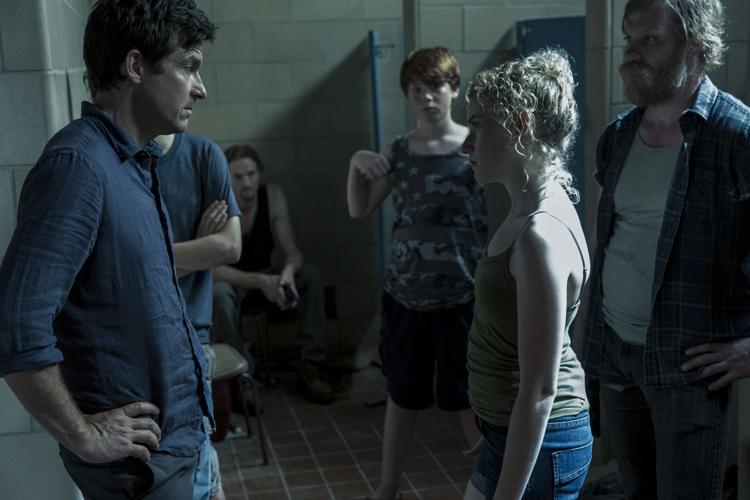 3. OZARK (Netflix) – One of the joys of this drama was seeing Jason Bateman in a new light. As a financial planner gone bad, he made us feel every nervous step he took to protect his family and keep a drug lord at bay. Setting up shop in the Ozarks, he and his wife (Laura Linney, who's always good) found a place that had more secrets than they. As each addictive episode unfolded, we discovered plenty about the lengths people go to look like nothing is afoot. Bring on season two.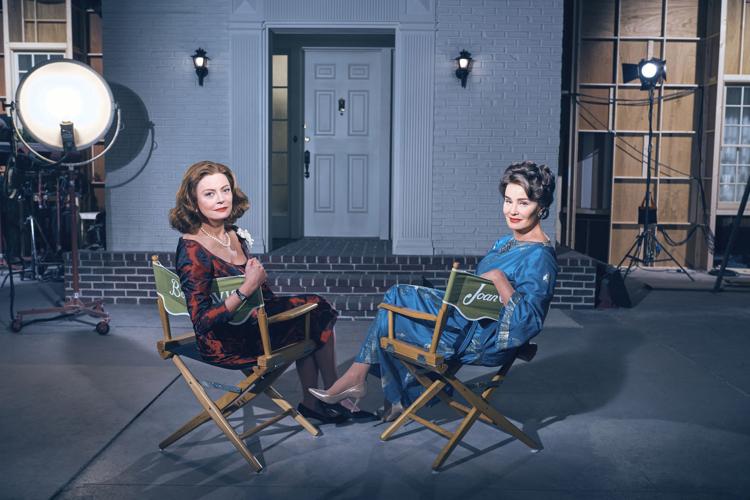 4. AMERICAN VANDAL (Netflix) – What could have been a quick mockumentary turned out to be a fun look at teens today and the way they consume information. Students using a documentary format to find a vandal among them (one of the students was charged with painting penises on cars in the school parking lot) got plenty to open up about the way the system works and why the boy everyone assumes is the culprit really isn't. Creators Dan Perrault and Tony Yacenda kept the guessing game going, then showed viewers how they, too, could have pinpointed the guilty. Taking the idea of "Making a Murderer" and running with it, they got one of the best concepts of the year.
5. FEUD (FX) – Ryan Murphy has a way with old Hollywood that is second to none. With "Feud" he let us revel in the world that used to be and the folks who thrived in it. Jessica Lange made Joan Crawford sympathetic; Susan Sarandon made Bette Davis understandable. Together, they were a force, just trying to hang on to a business that had all but abandoned them. The miniseries featured great production values and offered a glimpse few get. It was sad, too – a valentine to an era that no longer exists.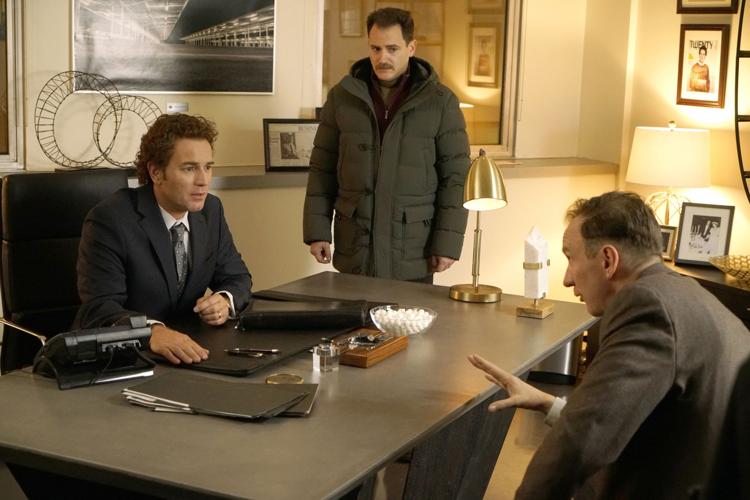 6. FARGO (FX) – A good third season? Few series can boast that. But "Fargo" is blessed with the writing skills of Noah Hawley, who knows how to craft a quirky but engrossing drama. This time out, he featured twins (both played by Ewan McGregor), a sketchy mob and the always good Carrie Coon in a story that was part Looney Tunes, part Hitchcock. If the Coen Brothers are looking for a long-lost brother, they just need to head to Hawley's house. He has their back.
7. BROCKMIRE (IFC) – There are so many Brockmires in the world it was just a matter of time before someone made him a bona fide character. Hank Azaria, working off an impression he created years ago, brought a washed-up announcer to life in this look at second chances. His Jim Brockmire accepted a job with the Morristown Frackers and, in the process, found a new life online. While Azaria was the team's captain, there were standout performances as well from Amanda Peet and Tyrel Jackson Williams. They came to play.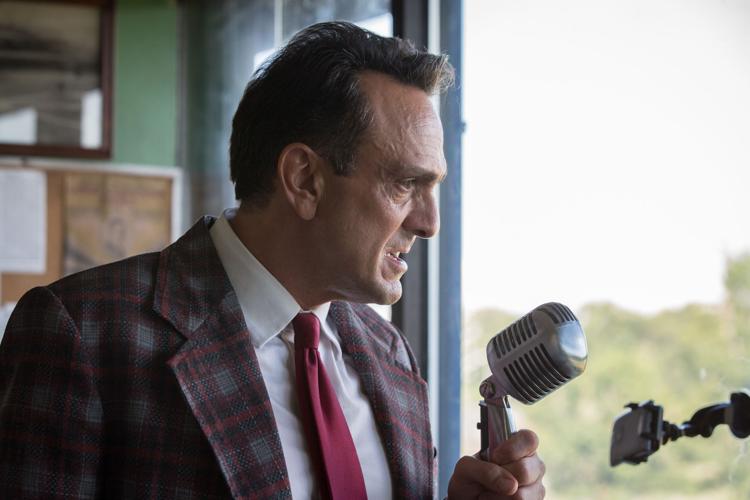 8. CURB YOUR ENTHUSIASM (HBO) – Just when you thought portraying Bernie Sanders was going to be Larry David's calling card, the very funny hyphenate came back with a ninth winning season. In this year's installment, Larry had to deal with a fatwa after poking fun at the ayatollah on "Jimmy Kimmel Live." With his crew of regulars, he cruised the treacherous waters nicely, even getting in digs at "Hamilton," Judge Judy and waiters.
9. SUPERSTORE (NBC) – If this isn't on your weekly viewing list, it should be. Like "The Office," it inhabits a world you know oh-so-well but never took the time to consider. America Ferrera, Ben Feldman and, especially, Lauren Ash gave us reason to smile about jobs that really don't deserve it. Creator Justin Spitzer has done such a wonderful job lighting little office fires he should be given the keys to the executive washroom.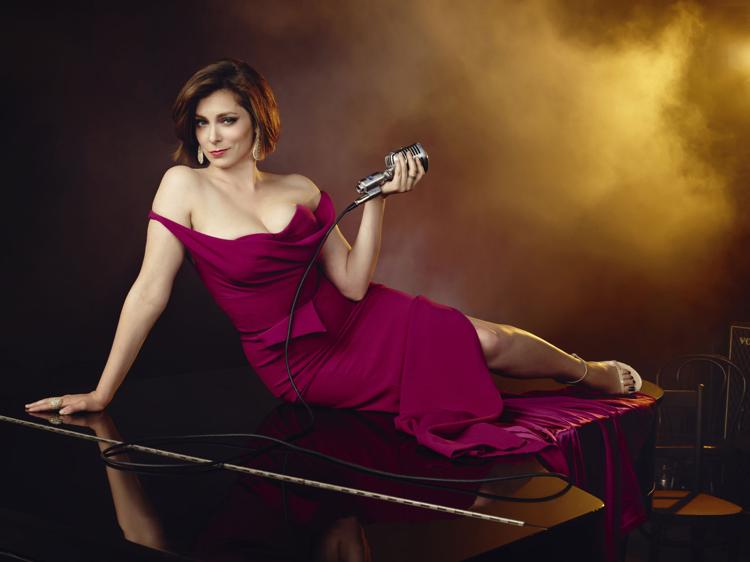 10. CRAZY EX-GIRLFRIEND (CW) – Another series with two years under its belt, "Crazy Ex-Girlfriend" tossed its characters a curve this season and let star Rachel Bloom go deeper with the drama – and the humor – that propelled her character to West Covina, California. The songs and dances were still top-notch (come on, Emmy voters), but it was the self-reflection that resonated. This may be the one show you aren't watching but should.