How about Melissa McCarthy, lots of family comedies and the return of old favorites like Patricia Heaton, Jimmy Smits, Edie Falco, Rob Lowe, Timothy Hutton and Kim Cattrall.
While the networks announced their fall schedules last week, they also included plenty of series for midseason – which begins whenever those new series start to fade.
By network, here's what's coming.
Look for four new dramas and four comedies, including shows with familiar faces: Jimmy Smits, Bradley Whitford and Fran Drescher. McCarthy replaces Steve Harvey as the host of "Little Big Shots."
"Perfect Harmony" – Bradley Whitford (one of the staffers on "The West Wing") turns up as a church choir director, who's far from his former gig as a college professor.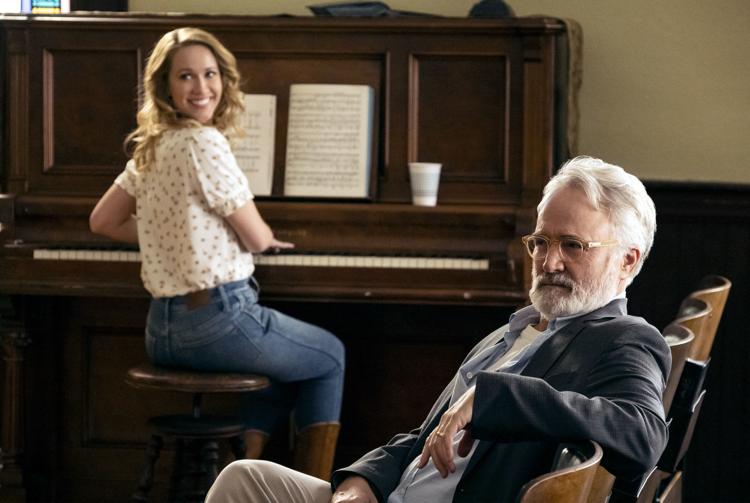 "Sunnyside" – Kal Penn (from "Harold and Kumar" fame) plays a New York City councilman who tries to redeem himself by helping immigrants longing for citizenship.
"Bluff City Law" – "L.A. Law" star Jimmy Smits hangs his shingle in another town. It's Memphis and he's joined in the firm by his daughter – his estranged daughter – played by Caitlin McGee.
"Lincoln" – An adaptation of the book "The Bone Collector."
"Zoey's Extraordinary Playlist" – A computer programmer has the ability to eavesdrop on her friends through her songs.
"Indebted" – Fran Drescher and Steven Weber play parents who move in with their son and daughter-in-law when finances don't land right.
"The Kenan Show" – Kenan Thompson extends his reach beyond "Saturday Night Live" with this sitcom about an average dad who has to put up with his meddling father-in-law (played by Andy Garcia).
"Council of Dads" – A family man makes sure his offspring will always have the help they need.
While 'The Big Bang Theory" is gone, the creators aren't. They've crafted a new show for Billy Gardell about a salesman who falls for his cardiac nurse. Patricia Heaton returns, too, and several dramas show us how business is done.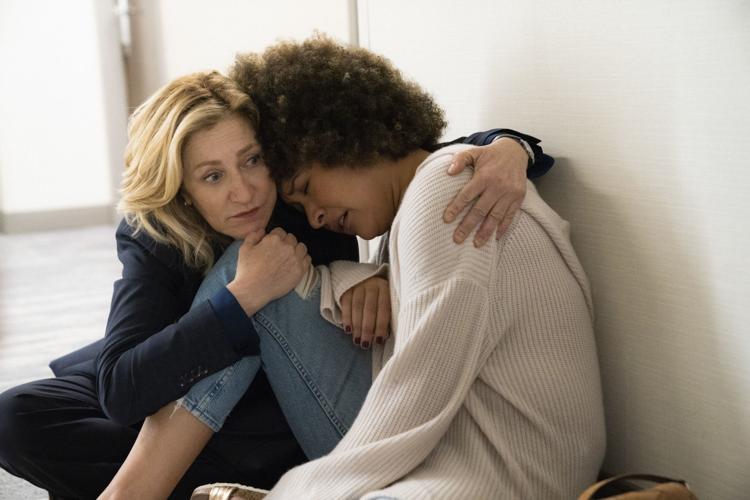 "All Rise" -- What's life like for judges, prosecutors and public defenders? This look at the legal process pulls back the curtain. Simone Missick stars.
"Bob Hearts Abishola" – The folks behind "The Big Bang Theory" hired their "Mike and Molly" star Billy Gardell for this relationship comedy about a sock salesman who falls for his cardiac nurse, who's from Nigeria.
"Carol's Second Act" – There's life outside "The Middle" for Patricia Heaton who stars as a woman who decides to change the path of her career and become a doctor late in life.
"The Unicorn" -- Friends help a widower (Walton Goggins) embrace his "new" normal.
"Evil" -- How does the church explain its mysteries? That's a job for a new team, one investigating things with no explanation. Katja Herbers and Mike Colter star.
"Tommy" – Edie Falco goes back to her law enforcement roots (remember "Oz"?) for this drama about a high-ranking officer who becomes chief of police in Los Angeles.
Broke" – "NCIS" grad Pauley Perrette gets her own show (no Mark Harmon here) about a couple who move in with her sister when the money runs out. (See: "Indebted" on NBC.)
You have free articles remaining.
Tiffany Haddish gets her own series (as the host of "Kids Say the Darndest Things"); "black-ish" gets another spinoff and Colbie Smulders pulls away from the Avengers.
"Kids Say the Darndest Things" – Tiffany Haddish gets to hone her interview skills for this reboot of the old Art Linkletter show. The reality series will follow "America's Funniest Videos."
"Mixed-ish" – A second spinoff comes from the "black-ish" family. This one pulls a "Young Sheldon" and shows what Rainbow's life was like as a girl. Arica Himmel plays the younger version of Tracee Ellis Ross' character.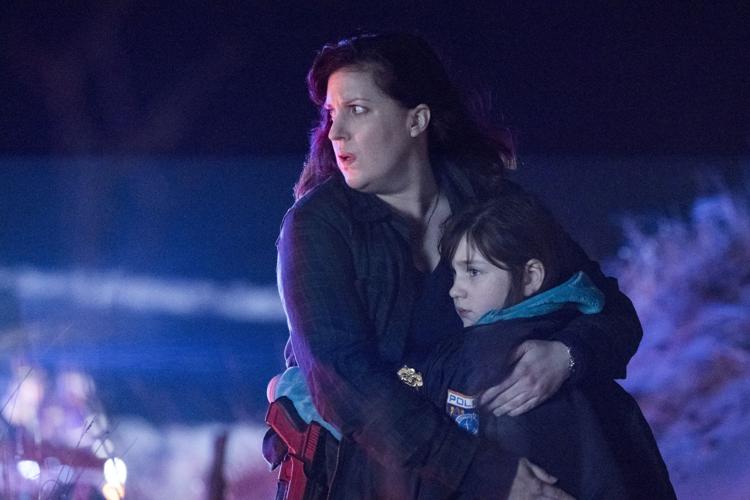 "Emergence" – Allison Tolman, the breakout star of the first season of "Fargo," gets involved in a mystery that has deep roots (and complications).
"Stumptown" – Colbie Smulders plays a veteran who becomes a private eye, sussing out crimes others won't.
"For Life" – Curtis "50 Cent" Jackson produces this drama about a prisoner who seeks freedom for himself and others. It's based on a true story and stars Nicholas Pinnock.
"The Baker and the Beauty" – Shades of "Long Shot." In this comedy, a superstar falls for a commoner. Victor Rasuk and Nathalie Kelley star.
"United We Fall" – Family fun. Will Sasso and Christina Vidal play a couple who try to blend their often unmanageable families.
Holding firm with a lot of regular series, The CW has a heavy slate for the summer, including "Bulletproof," "Pandora" and the reality shows "The Big Stage," "Hypnotize Me," "Mysteries Decoded" and "Red Bull Peaking."
"Bulletproof" – Noel Clarke and Ashley Waters chase criminals in London. The undercover cops also have a push-pull relationship.
"Pandora" – Set in 2199 follows a woman who looks for a new life at Earth's Space Training Academy. She has a murky past, too, and must figure out how to determine her path.
It's a year of animation for Fox, which introduces several series to go along with "Bob's Burgers" and "The Simpsons." Amy Poehler, Megan Mullally and Maya Rudolph are among the talents.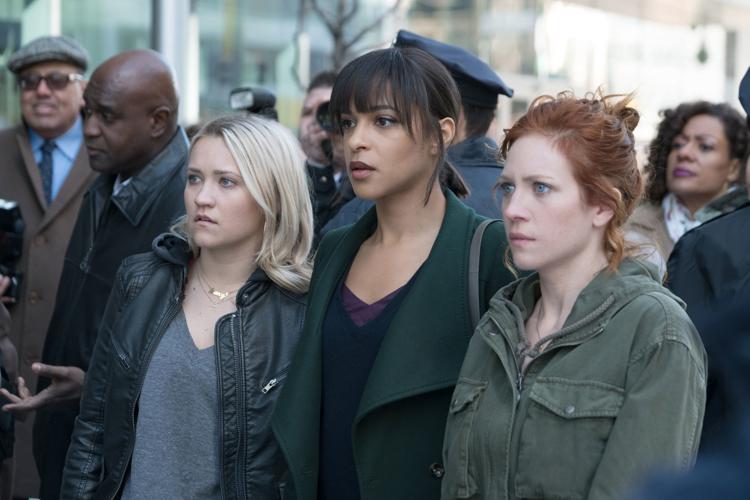 "Not Just Me" – Timothy Hutton plays a fertility doctor who reveals he fathered hundreds of children. The news comes as a shock to his daughter (Brittany Snow), who has to make sense of the new situation.
"Prodigal Son" – Tom Payne plays the son of a serial killer (Michael Sheen) who has made hunting murderers his life's work. Bellamy Young (from "Scandal") and Lou Diamond Phillips co-star.
"Bless the Harts" – Animated, this comedy focuses on a Southern family just trying to get its piece of the American dream. Maya Rudolph, Jillian Bell and Ike Barinholtz provide the voices.
"The Great North" – From the folks behind "Bob's Burgers," this animated comedy shows what happens when a family moves to Alaska. Nick Offerman and Megan Mullally provide voices.
"Duncanville" – Amy Poehler provides the voices of two characters in this comedy about a 15-year-old boy and his mother.
"Outmatched" – Jason Biggs and Maggie Lawson play a couple in Atlantic City trying to raise four kids.
"911: Lone Star" – Rob Lowe plays a New York cop who relocates to Austin with his son. A spin-off of "911," it's expected to go in a similar direction.
"Filthy Rich" – The truth comes out in this soapy drama about a televangelist who dies and leaves his empire (and a big mess) to his wife (Kim Cattrall) and children.
"next" – John Slattery stars in this thriller about rogue artificial intelligence. He's the creator of an A.I. that could be disaster.
"Deputy" – Stephen Dorff plays a fifth-generation lawman who finds himself in an unusual position, thanks to an arcane law.
Copyright 2019 The Sioux City Journal. All rights reserved. This material may not be published, broadcast, rewritten or redistributed.