During a recent "Dancing with the Stars" lunch break, judge Derek Hough walked into the empty ballroom and reminisced about his time with the show.
"Being a part of this show has been such a dream," he says. "I'm so thankful for it."
The most successful competitor in "Dancing" history, he has six mirror-ball trophies and two Emmys for choreography.
When he started – as an instructor in Season 4, as a professional in Season 5 – "I felt like I was just kind of faking it, trying to prove myself to my partners," he says during a Zoom interview. "My first couple partners were like, 'Who is this 12-year-old boy I'm dancing with?'"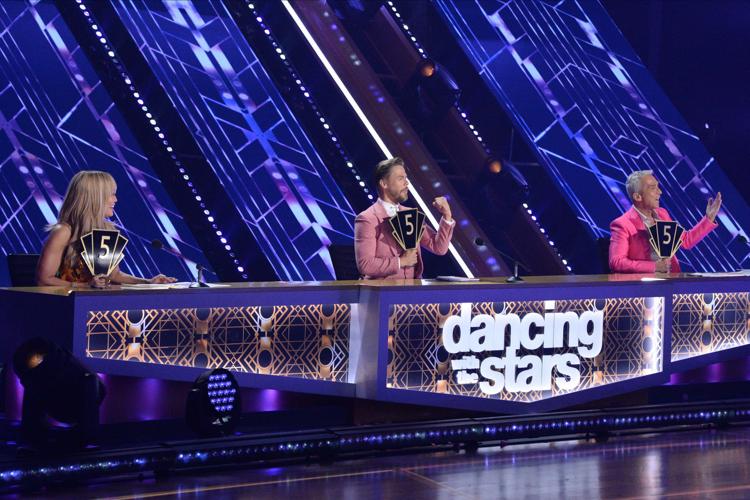 By his third season, he had won the mirror-ball trophy and went one to become of the audience favorites. He was Emmy-nominated nine times for Best Choreography. He left the show, most recently, to appear as a judge on "World of Dance."
While the fate of that series hasn't been determined, Hough says he was in discussions to return to "Dancing with the Stars" as a judge alongside Carrie Ann Inaba, Bruno Tonioli and Len Goodman. When coronavirus concerns prevented Goodman from returning this year, Hough slipped into the middle chair and found himself viewing the competition through a different lens.
"I think my inner coach, my inner teacher wants to come out and I want to give a whole TED Talk on how I can improve this jive in 4.5 seconds," he says with a smile. "For, me, there's a lot of compassion and understanding and empathy for what they're going through."
Criticism, the 35-year-old says, isn't meant to tear someone down. "My intention and my job is to elevate them and help them on this journey and to be honest with them. I've been there and, when I was that position, I was hoping to hear how I could improve."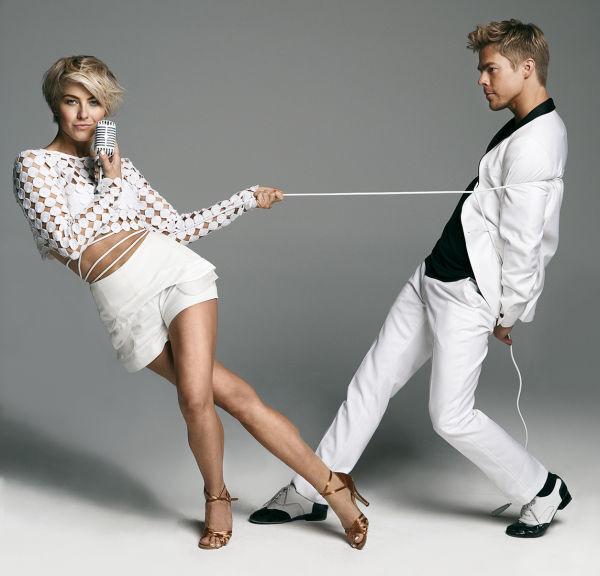 As children growing up in Utah, Hough and his sister Julianne (also a "Dancing" alum) showed an interest in the art form. When he was 12, his parents sent him to London to study with Corky and Shirley Ballas (parents of "Dancing's" Mark Ballas). Julianne followed soon thereafter; Derek stayed 10 years and began his career on stage.
When "Dancing" came into his life, he was ready for the next step. That launched him into live stage shows, the NBC gig and, now, the judging position on the one that started it all.
"I pinch myself sometimes and reflect back on my first performance on 'Dancing with the Stars,'" he says. "(The show) has grown and gotten better and better and better and better each year. To be a part of that is a joy."
Tyra Banks was added this season, too, replacing longtime host Tom Bergeron. Those tweaks are part of the show's evolution, he says. "But the heart of the show has never changed. What's made it connect to people is that relationship between the pro and the celebrity and their journey."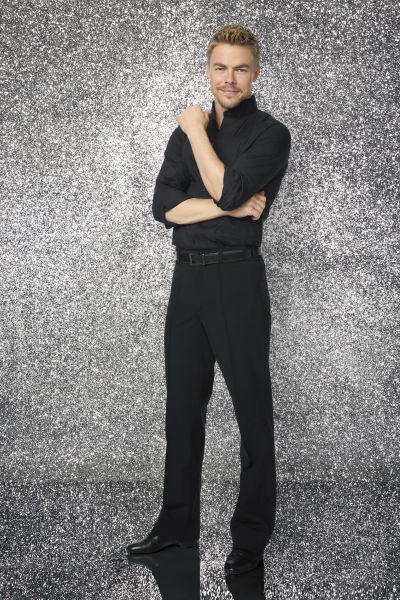 Banks' fashion sense has helped emphasize "Dancing's" ability to morph. "You can be as outrageous and dream up crazy things," Hough says. "That's what's so beautiful about it."
Competition on the dance floor bleeds over to other departments, he adds. "We all get kind of competitive. 'Let's keep raising the game, raising our standards.'"
When Goodman gave Hough a "6" a decade ago, he never forgot. "I'm trying to edge him out because I'm still bitter," he says with a laugh. "I'm just kidding. I love Len."
To make sure he's part of the series, producers have Goodman explain dance moves from his home in Great Britain. The hope is to bring him back permanently when the pandemic is over.
And, yes, Hough says, he'll be right beside him.
Stay tuned in
Get the latest information on hit TV shows and more with our weekly newsletter!