That fight between brothers that launched the fifth season of "This Is Us" isn't going away anytime soon, according to creator Dan Fogelman.
"It was never intended to be: 'they make up the next week or the next episode,'" he said during a Zoom conference. "That's one of those fights that has been building for 40 years. It's going to take a bit of rebuilding if, in fact, they get there."
For those who don't remember last season's finale, Kevin (played by Justin Hartley) told Randall (played by Sterling K. Brown) that the worst day in his life was the day his parents brought Randall home.
"It wasn't screaming. It wasn't out of control. It wasn't manic," said Hartley. "It was a calculated statement…intended to hurt. I don't know how motivated both men are to reconcile."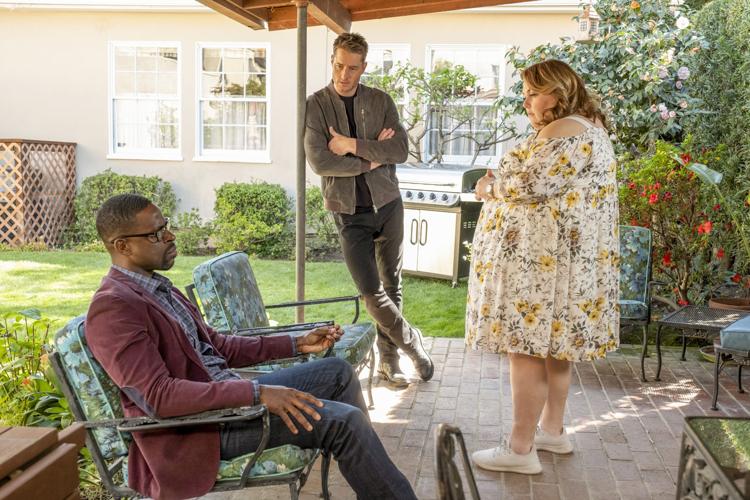 Fogelman said the tension was evident in the NBC show's second episode. "When you meet adult Kevin and Randall, they feel pretty estranged from each other. (More recently) this has been the best patch in their adult brotherhood. It's easy to forget where the show has lived."
What pushed them to the brink was their mother's declining health.
This season, the relationship will be underscored by current events, including the Black Lives Matter movement and the coronavirus pandemic.
Randall and his wife, Beth will try to help their children "metabolize" all of the tragedy, according to Susan Kelechi Watson, who plays Beth. "They get to see their parents grapple with it as they're grappling with it. They're the type of parents who wouldn't shield them from it but guide them through it."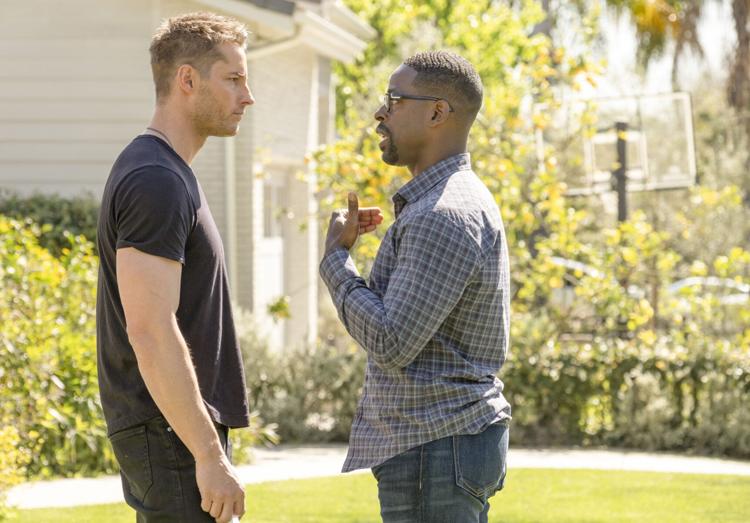 Because Randall was raised by white parents, he knows the conversations he had in his house are not representative of the conversations he wants to have with his children, Brown said. "Randall has an interesting sort of 'come to Jesus' moment through the first two episodes that I think are fascinating."
Because Fogelman wanted to show how families like the Pearsons handle these issues, he looked for ways to get the series running faster than others. "It felt almost irresponsible not to take on the moment," he said.
As a result, the cast has been working weekends, following all distancing requirements and living in "plastic bubbles. It's a brave new world on set," Fogelman added. "We found our new normalcy rather quickly. We haven't lost our rhythm."
Milo Ventimiglia, who plays the Pearson patriarch, Jack, said he used to be able to hang out with the others when he wasn't shooting. Now he can't. "It's a little bit of a bummer these days," he said. "But we're all here working and that's the most important part."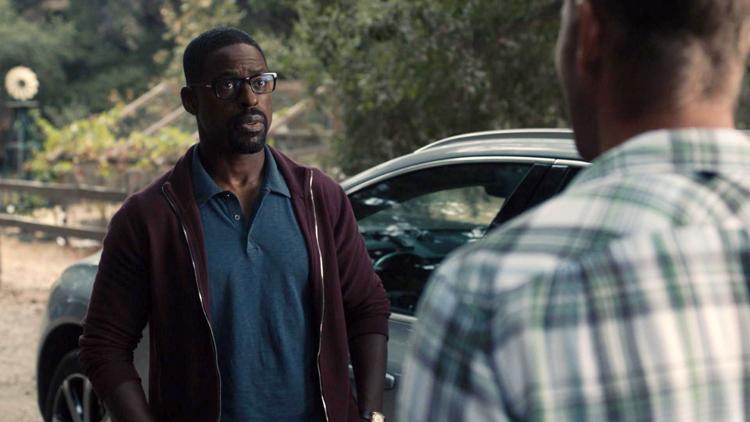 "This Is Us" is on schedule for the season but that's largely because cast and crew have developed a rhythm that works. "I would not envy a first-year show being made now," Fogelman said.
Because there are plenty of issues to unpack, Brown said he wondered how irreparable the Kevin/Randall split would be. Fogelman told him it's "way worse" than the rift between Jack and his wife Rebecca: "We go to some dark places so we can emphasize the light sometimes."
To patch it up too quickly, "wouldn't be authentic to what we introduced," Brown said. "But I'm hopeful."