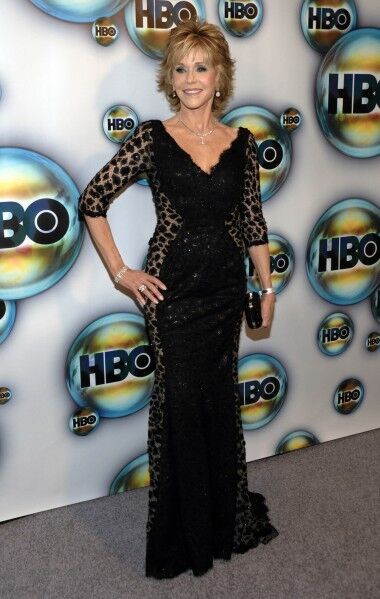 Sure, you remember Jack LaLanne, moving vehicles with brute force. But who else got the heart pumping during the 1970s and 1980s?
Jane Fonda. Banking on big-screen notoriety, Fonda created a fitness industry that accounted for millions of VCR tapes. "Jane Fonda's Workout" is still considered a seminal video. Interestingly, she now plays a woman with knee problems on the Netflix series, "Grace and Frankie."
Richard Simmons. Noted for his outlandish antics, big hair and short shorts, Simmons was a huge hit with senior citizens ("Sweatin' with the Oldies") and had an ability to unsettle staid talk show hosts. Since 2014, he has kept a low profile and only surfaces when tabloids make claims about his current state. He insists he's fine.
Denise Austin. Although she didn't have Fonda's built-in audience, she had a strong hold on stay-at-home moms who wanted to look their best. Surprisingly, she's still going strong. Check out her website at deniseaustin.com.
Tony Little. If you couldn't afford a personal trainer, you turned to Tony. He introduced all kinds of machines and made you feel you mattered. Yup, he's still out there helping folks, too. (tonylittle.com)
Jake Steinfeld. Men got into the mix with "Body by Jake." A personal trainer to the stars, he brought Hollywood perks to Midwestern homes. Interestingly, his niece, Halee Steinfeld, is an Oscar-nominated actress with countless non-fitness credits.