If you like Elmo, "The Sopranos" and "Friends," HBO Max might be the streaming service for you.
When it launched in May, viewers weren't quite sure what it had to offer – outside of reruns of HBO and Warner Bros. shows. Now, with a month to its credit, the subscription service's lineup is beginning to come into focus. A handful of series have already appeared. More than 30 originals should be in the mix before the end of the year.
And, then, of course, there's the big "Friends" reunion – which hasn't been taped – and a handful of films that could give Netflix a reason to shudder.
Already airing: "Love Life," "Looney Tunes Cartoons," "Craftopia," "Happily Every Avatar," "Independent," "Legendary," "Lipstick Empire," "The Not-Too-Late Show with Elmo" and "Karma."
Here's a closer look at what those are:
CLOSE ENOUGH (Premieres July 9) – How do you get your kid into a good school? Take in roommates and live in a great neighborhood. This animated series features adult conversation and toon nudity, which immediately means it will be a hit with pre-teens. In the series, the three family members look at everything from school projects to open houses in less than 30 minutes. It's a bit like "Bob's Burgers" but drawn like animation is an option.
CRAFTOPIA – Some very talented kids square off in this competition series but it's never clear what the judging criteria are. In the opener, a boy who has mad crocheting skills competes with a girl who likes horses and another who can duplicate flip flops in foam. Everyone trades bad puns; a craft shop contains everything you could find at Hobby Lobby. While it's run like a cooking competition, this is really just a matter of wowing the judges with what you can do in the requisite amount of time. The three create invitations to a party, then two go head-to-head with a wall decoration. Gift cards abound and, in the end, there's no "how-to" site, just a lot of glitter and glue strewn about the set.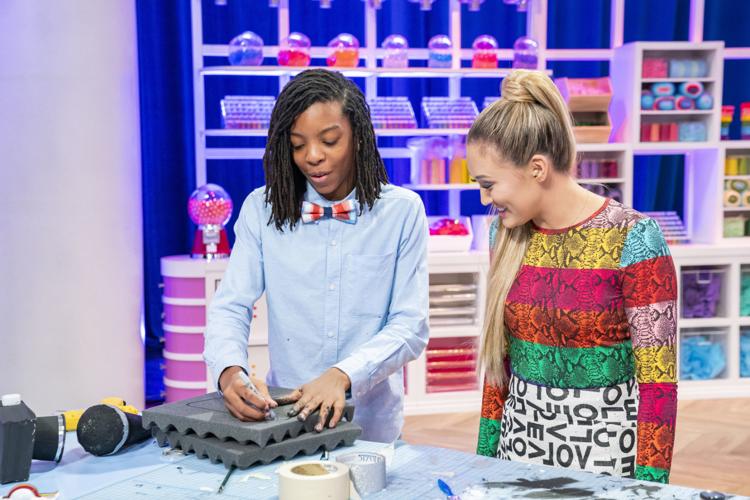 DOOM PATROL (Premieres June 25) – This is another season of the DC Comics series that spotlights superheroes who obtained their powers through tragic circumstances. Matt Bomer returns as the one who battles negative energy – not unlike a lot of us.
EXPECTING AMY (Premieres July 9) – In a documentary format, Amy Schumer creates a standup show while she's pregnant.
HAPPILY EVER AVATAR – Now there actually is a show for everyone. This looks at the relationships that form over video games. Couples meet via game rooms, fall in love and, well, play games. The first episode introduces us to people who probably don't spend much time watching reality shows. The energy level is low and, frequently, that vacant look that comes from staring at screens turns up on camera.
THE HOUSE OF HO (Premieres July 16) – This is the "Crazy Rich Asians" reality show everyone has been expecting. Peeking into the lives of the Ho family of Houston, it offers opulence and opportunity. It also introduces us to Aunt Tina, a real livewire who should have her own series. Every Wednesday, she parties like it's her birthday. Interesting side fact: Many of the family are named for U.S. presidents. And yet, they still show you the Benjamins.
KARMA – A lot like an old NBC series, this "Survivor"-like contest pits teens against teens. Teams compete in physical and mental challenges, hoping to learn the tenets of karma. As they get closer to the finish line, they also get clues to a puzzle that could win them $50,000. It's an interesting exercise that shows just how reticent some are to help others. It also shows how teens are keen to "brand" themselves.
LEGENDARY – If you're a fan of "Pose," you have a sense of ball culture. In this reality series, you meet the folks behind the "houses" and learn what inspires them to be fierce. Then, they get out on the floor and strut their stuff. Considering other shows have traveled this road, it's amazing how dull some of the performances can be. To understand the judging, you may have to do a little research, particularly in the lives of those offering criticism. It runs 10 episodes but, really, a few minutes of Billy Porter on "Pose" is often more enticing.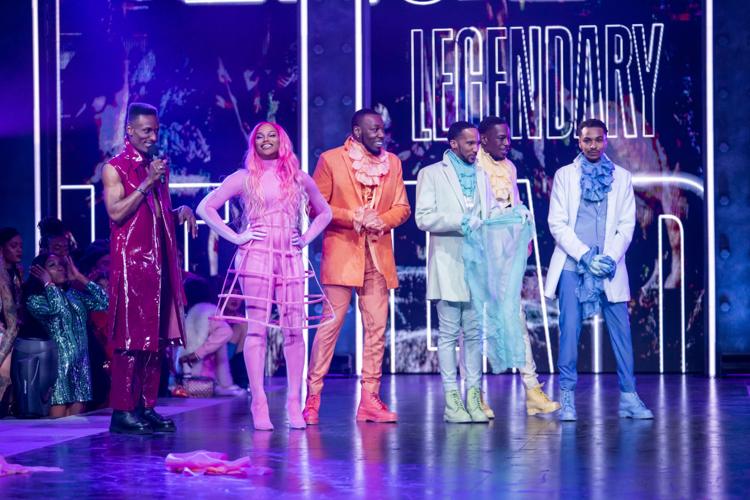 LIPSTICK EMPIRE – The series tracks Lora Arellano and Dana Bomar as they run Melt Cosmetics, a successful makeup brand that isn't fronted by a Kardashian or Jenner.
LOONEY TUNES CARTOONS – Sure, Elmer Fudd doesn't carry a gun, but these retro short subjects have a lot to boast, including great artwork, fun stories and voices that will make you think Mel Blanc is back at it. Offering a pair of cartoons in each half-hour block, the series reminds you of a Saturday morning, when anyone under 10 was sure to be glued to the television. Bugs Bunny is as snarky as ever; Yosemite Sam, sans gun, might need a quick makeover. Watch it with kids and you'll see it exists on several levels.
LOVE LIFE – An anthology of sorts, this stars Anna Kendrick as a woman looking for love and, sometimes, finding it. Over the course of 10 episodes (and, yes, there will be a second season), she falls in and out of relationships, relying on friends to help her through ones that don't quite make it to the finish line. While the first episode is obnoxious (she falls for a guy who isn't a good match), the second gets some traction and reveals what the concept is all about. Characters float in and out; yesterday's boss is tomorrow's lover. Kendrick handles it well, but she's not the kind of actress you'd expect to follow in Anne Hathaway's pumps. The series has annoying narration (by Lesley Manville) that tries to make this a sociological experiment, not just another rom-com.
THE NOT-TOO-LATE SHOW WITH ELMO – That furry "Sesame Street" regular gets a shot at the "Jimmys" world and doesn't do too badly. Like Fallon, Kimmel and Corden, Elmo interviews guests, plays off his sidekick (Cookie Monster) and has fun musically. In the opener (which features Fallon), he even does a little dancing and rapping. It's "Freestyle Elmo Supreme." Borrowing a few pages from "The Muppet Show" script, this also reveals the chaos that goes on behind the scenes. It's pretty good. Kacey Musgraves performs "Rubber Ducky" at one point and brings a tear of nostalgia. Elmo is a dandy host – when he's not too high-pitched to understand.
SEARCH PARTY (Premieres June 25) Moving from TBS, this dark comedy follows friends who launch their own investigations into missing friends, lovers and acquaintances.
Stay tuned in
Get the latest information on hit TV shows and more with our weekly newsletter!