Ever the competitor, tennis champion Venus Williams didn't just wing it when she joined the new game show, "Game On!"
Watching "A League of Their Own," the British edition that inspired it, she saw contestants perform sit-ups upside down, hanging from a bungee cord.
"I secretly prepared for this because I knew it was going to come up," Williams said during a Zoom interview to promote the show. "I started training on a slant board with a medicine ball. It was frightening, but I literally never opened my eyes once they tilted that."
Spoiler alert: She beat fellow team captain Rob Gronkowski in the competition. "It was scary," the former New England Patriots star said. "It made my stomach turn, literally. It made me weak. That's why Venus won."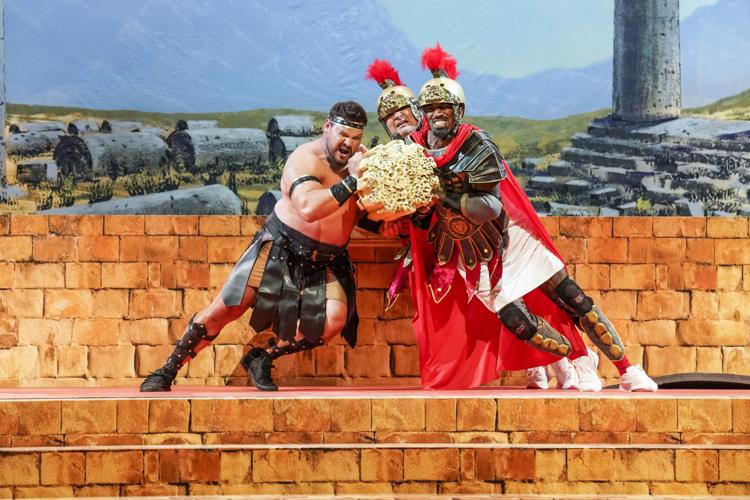 Expected to join Tom Brady with the Tampa Bay Buccaneers this fall, Gronkowski said he never would have been able to do the highly physical series if he hadn't been retired when it taped earlier this year.
"Some of the challenges were pretty epic and pretty dangerous," he said. "We might have had to tone it down a bit and let the guests do more of the competitions."
Those battles included everything from human bowling balls to monster trucks.
Gronkowski said he felt at home with his fellow teammates and learned how to lead and take control.
Williams, meanwhile, was foreign to the idea of teamwork. "I'm in this individual sport where everything is insular. You have to not only behave well, but you're just by yourself. It was great to be on a team…you don't want to let the team down…but I got nervous. I think that's part of 'Game On!'"
In addition to physical stunts, the teams had to answer trivia questions and participate in field activities. Among them: performing with the Laker Girls at a halftime show.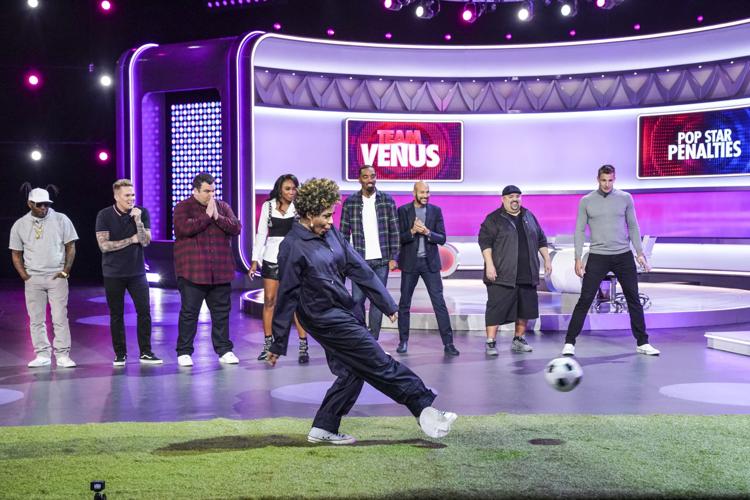 Executive Producer James Corden says that moment was incredible, particularly since Williams and Gronkowski "are at the absolute pinnacle of their sports, completely terrified of messing up a dance routine. It was fantastic. I really loved doing it."
Host Keegan-Michael Key said he would love to see some of the biggest athletes come on and trash-talk one another. He's keen for Dennis Rodman to appear; Williams said she'd have to opt for her sister Serena. "It would be the first time we'd talk trash," she said. "We don't even talk about tennis and sport. She's the one on court who's super-strong and I'm the one who's quiet. But I don't know if she could do those challenges."
Slated to premiere May 27, "Game On!" pits teams of three against each other. Both feature comedians, athletes and other celebrities.
Among those who turned up for the first season: the largest Japanese man in the world and baseball star David Ortiz. Key said the show revealed different sides of the contestants' personalities and let audiences see what they're like on another playing field.
Talking with one of the show's producers, Williams said, "The whole world knows who I am and nobody knows who I am. I'm looking forward to having a great time."
"That's what comes across," Corden said. "It's a beautiful thing to watch flourish over the episodes."
Stay tuned in
Get the latest information on hit TV shows and more with our weekly newsletter!