LOS ANGELES – Zoe Perry got to accompany her mother, actress Laurie Metcalf, to the Golden Globes and see what all that hoopla is about.
"It was a whole new world – and I was so happy for her," Perry says. But, like Metcalf, who's Oscar-nominated for her work in "Lady Bird," "I know that's not what sustains a career. It's the passion you have for your work."
Starring in "Young Sheldon," a prequel to "The Big Bang Theory," Perry gets a chance to walk in her mother's footsteps quite literally. She plays the younger version of Metcalf's character and, yes, mom gave her more than a few pointers.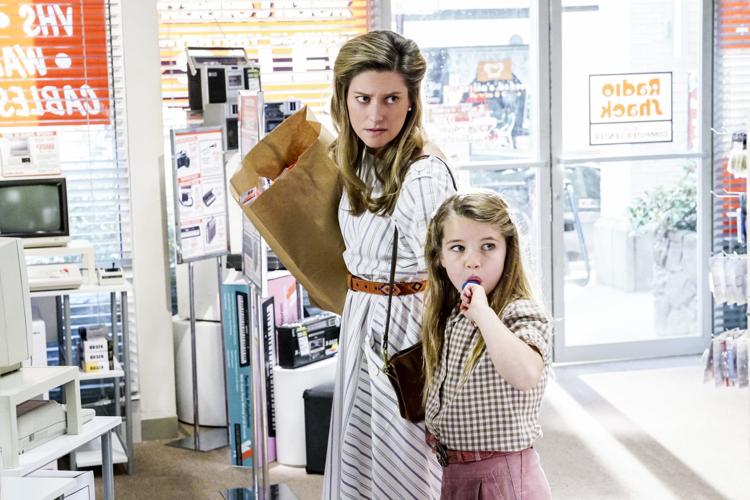 "When I had my audition sides, I ran them by her," Perry says. "I wanted to make sure I was in the right wheelhouse."
Perry also watched all of Metcalf's guest appearances and tried to make sure her accent was similar.
Mom's advice: "Be grounded," Perry says. "She said you have to make sure you're in the reality of the scene. That has been the greatest gift of this – it frees me up to not feel obligated to do some kind of impression because we're being introduced to Mary at a different stage of her life."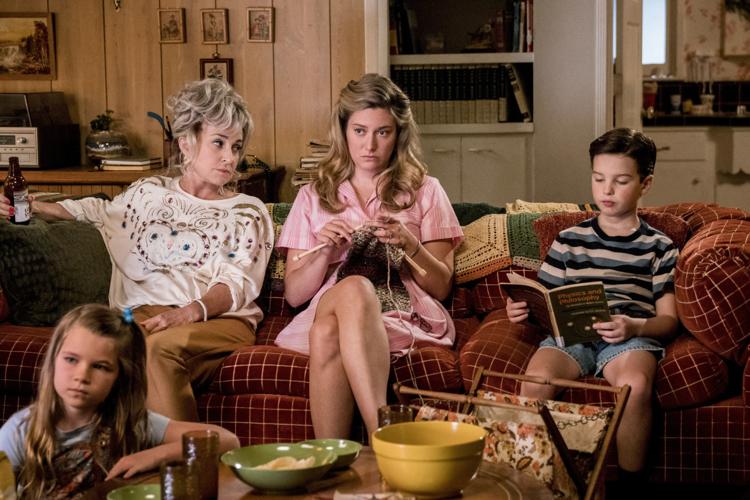 Still, the similarities are uncanny. Perry looks and sounds like her mother, moves like her mother and hits the same kind of notes as her mother. "It's been a long study," she says with a smile. "And it continues."
Mom, meanwhile, brags about daughter when she gets the chance. Now starring in the reboot of "Roseanne," Metcalf says she's constantly amazed at what her daughter is able to do.
Dad (actor Jeff Perry, who's on "Scandal") is equally effusive. He says she's not only a great actress but also a great daughter.
"What I've always respected about them is they've come with this passion for the work – and that has never left them," Perry says. "I think if it did, they'd find another career option."
Dad, she says, teaches "and finds such joy in it. He has a saying that the 'Scandal' people repeat: 'This time, keep it new. Always try to be in the moment.'
"In this age of social media and all the things that distract us, that's its own kind of mindfulness. If you're lucky enough to tap into it, you can be successful."
A theater veteran, the 33-year-old Perry appeared on a number of series (including "Scandal" and "Roseanne") and dabbled in films before landing the "Young Sheldon" role.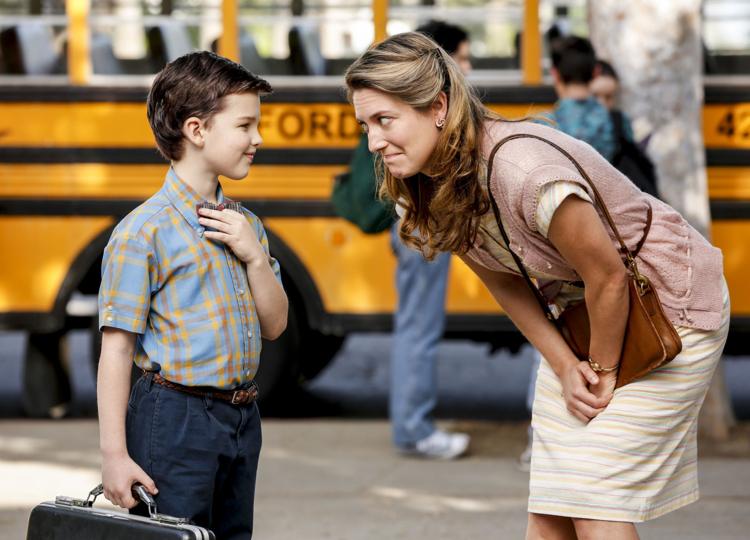 There, she's planting the seeds for the character who pops up every now and then on "Big Bang." Although she has been in the role for less than a year, "I do feel (the character) is mine at this stage."
Working with Iain Armitage, who plays young Sheldon, has been part of the joy, particularly since they're both discovering a different side of the older characters.
"Mary Cooper is definitely a very attentive parent," Perry says. "She brings her faith to the table and expects a certain amount of decorum for her children, even if they don't always meet those standards. What's been fun about watching her progression on the show is that she can be, at times, rigid in her beliefs but there's this constant give and take about what to do when parenting children who don't necessarily share her beliefs."
The idea that families can watch "Young Sheldon" together is particularly rewarding. Playing one of her mother's characters, even more so.
"It's been an interesting experience just pursuing this profession," Perry says. "Having parents who are actors, I've had funny, little revelatory moments where I hear them coming out of my own voice. The privilege of this part is that I know I can trust that….I don't have to be scared of it in the way that maybe sometimes we are when we channel our parents."