While lying in a hospital bed, unable to communicate with her family for four years, Victoria Arlen kept thinking, "I'm going to try every single day and prove them wrong. This story doesn't end in defeat."
Diagnosed with transverse myelitis and acute disseminated encephalomyelitis, Arlen lost the ability to speak, eat, walk or move. Doctors said she was unlikely to recover. But she had faith. "This unshakable faith," she says. "My family believed in me and loved me.
"Being able to blink and communicate with my mom was my biggest accomplishment."
Never mind that since then Arlen, now 24, won a gold medal and three silvers at the 2012 Paralympic Games in London, reached the semi-finals on "Dancing with the Stars," and became one of the youngest sportscasters on ESPN.
"What I've been through has made me more fearless than most," Arlen says. "It opened my eyes up and showed me life is really short and really precious."
That Paralympic medal? It was a goal when she was 5. "I told my mom I was going to win a gold medal." She just never knew it would come after those years of being unable to move. When she started to train and became a contender, Arlen wasn't sure she could medal. "I just hoped to have a good time. I knew I had the ability to do really well. But I just let God and Jesus take the wheel on that. It was shocking when it happened. I had just emerged from a vegetative state two years prior."
Because ESPN officials were impressed with her performance, they hired her to join their team three years later. Her first interview: Michael Phelps. "I never held a microphone before then, but it ended up being really, really good. He was so kind and he knew it was my first day."
You have free articles remaining.
One year later, Arlen learned how to walk again. She had spent a decade paralyzed from the waist down but she was determined. In 2017, she was asked to join "Dancing with the Stars," even though she had no feeling in her legs.
"I had been a fan of the show and when the opportunity came, it was exciting. Fear came with it – I wondered, 'Can I even do this?' But some of the greatest things I've done in life, including surviving, have come through faith."
Now, Arlen says, she has hopes of climbing mountains and exploring waterfalls.
"Swimming now consists of me floating in a donut floatie on Lake Winnipesaukee, New Hampshire. But I hope to do a swim race this summer."
Dancing? "I do it all the time," Arlen says. "All of my friends in L.A. are dancers. Dance is just joy in its purest form."
Arlen stays in touch with Val Chmerkovskiy, her "DWTS" partner, and regrets their last night on the show didn't go as planned. "I wasn't mad (that I was voted off). I had dedicated my performance to my parents and I had planned to take them to this nice dinner after the show." Because she had to get on a plane to appear on "Good Morning America," she didn't get to have that moment with them. "The idea that I made it past Week One and was in the top five was crazy. I was blown away by the reaction."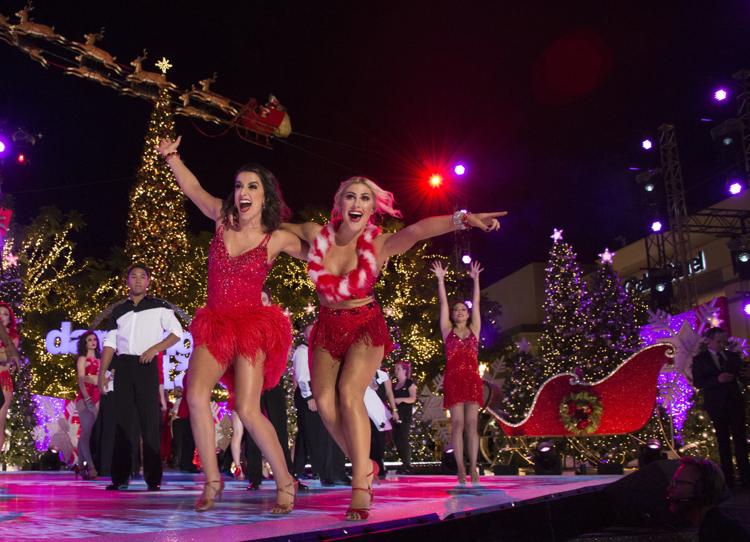 The first couple of years after she came out of the vegetative state, Arlen worried that it could happen again. "But you can't have faith and fear," she says. "God brought me back. If you don't believe in God, I don't know what to tell you. It was religion. It was trusting his plan. And his plan doesn't end in defeat."
Who: Gold medalist Victoria Arlen speaks at the Women's Power Lunch
When: 11:30 a.m. April 24
Where: Delta Hotels Center
Tickets: unitedway