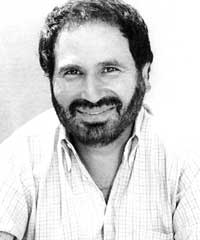 Gabe Kaplan once held aspirations of becoming a Major League Baseball player.
"People are always surprised by that. I don't look like an athlete. I look like a guy who should hang around a delicatessen and eat a sandwich," Kaplan, the creator and former star of "Welcome Back, Kotter," said during a telephone interview.
But Kaplan's plan for a career in the big leagues grounded out after high school and he opted for a position as a bell boy at a hotel in Lakewood, N.J., a place touring comedians would sometimes perform.
Kaplan decided he could do that and a comedian was born.
His comedy was successful and Kaplan toured the country with an act based on his experiences growing up in Brooklyn. Kaplan's big break came in 1973 when he landed two appearances on "The Tonight Show" starring Johnny Carson.
In 1975, Kaplan's brainchild, the sitcom "Welcome Back, Kotter," aired on ABC, beginning a four-year run. After six weeks, the show based on Kaplan's own high school experiences made its way into the Top 10 and remained there until its demise.
Kaplan's portrayal of "sweathog" teacher Gabe Kotter and John Travolta's lady's man character Vinnie Barbarino struck the right chord with TV audiences.
"It was based on real life, but it didn't really capture it," Kaplan said from his home in Los Angeles. "We could only go so far with the reality of it. It went from being a funny 'Blackboard Jungle' to where it got watered down to the kids not being antisocial at all."
And because "everybody always wants to know about the show," Kaplan's current stand-up routine touches on the series. Kaplan will bring that act to Bonkerz Comedy Club at Argosy Casino -- Sioux City Wednesday and Thursday.
Kaplan performs his stand-up act about 10 times a year -- a couple club dates and some corporate banquets and things like that, just to "sort of keep my hand in it. I enjoy it because it is basically where I came from."
"I've never been to Sioux City, so it will be interesting to go there. I might bring my 14-year-old daughter and have her see that part of the country."
While Kaplan has, for the most part, remained out of the public eye the past 20 years, he can be seen on televised poker tournaments, either playing or providing the color commentary. Kaplan has competed in 15 of the last 27 World Series of Poker Tournaments, and finished as high as third one year.
And no, poker players don't heckle him at the table with taunts of "Very impressive, Mr. Kotter!" or "Hey, Julie, wanna hear a joke?"
"Most of the young guys don't even know who I am, so it's not an issue. Parents will say, 'Oh, that's Gabe Kaplan' and the kids say, 'Who?'"