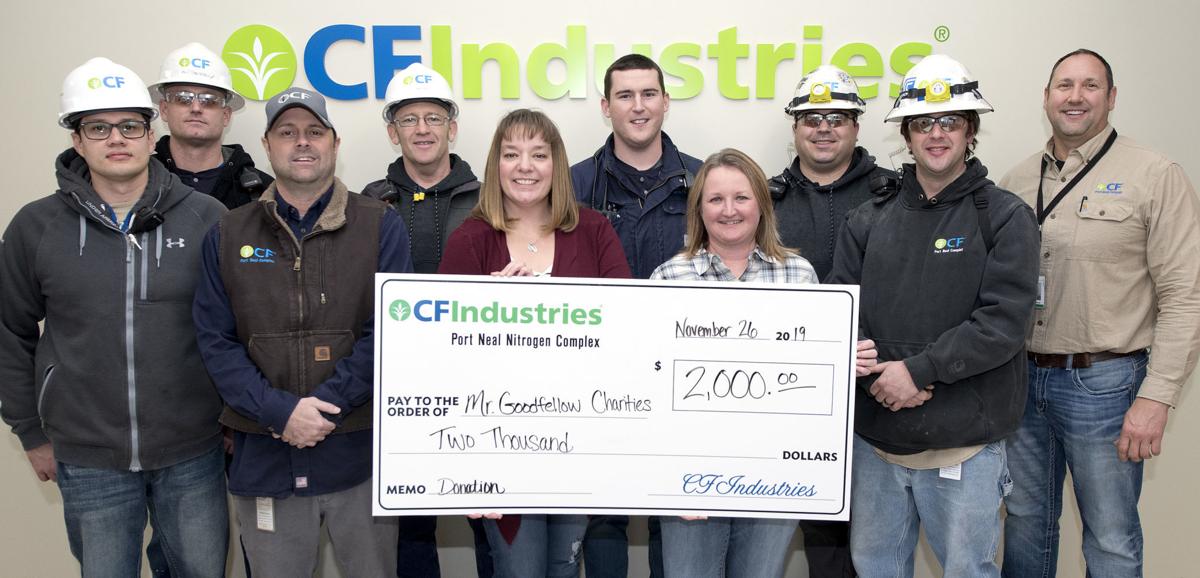 DONOR: CF Industries Port Neal Complex
ABOUT THE DONOR: CF Industries is a leading global fertilizer and chemical company with 3,000 employees operating world-class manufacturing complexes in Canada, the United Kingdom and the United States. The company's Port Neal Complex in Sergeant Bluff produces nitrogen-based fertilizers that allow farmers in Iowa, Nebraska, South Dakota, Minnesota and North Dakota to nourish the crops that help feed the world.
DONOR COMMENT: "CF's team at Port Neal values the mission of the Mr. Goodfellow charity," said Brenda Godfredson, human resources manager. "We're grateful for the opportunity to make Christmas a little brighter for kids in our community."
Copyright 2018 The Sioux City Journal. All rights reserved. This material may not be published, broadcast, rewritten or redistributed.
Be the first to know
Get local news delivered to your inbox!