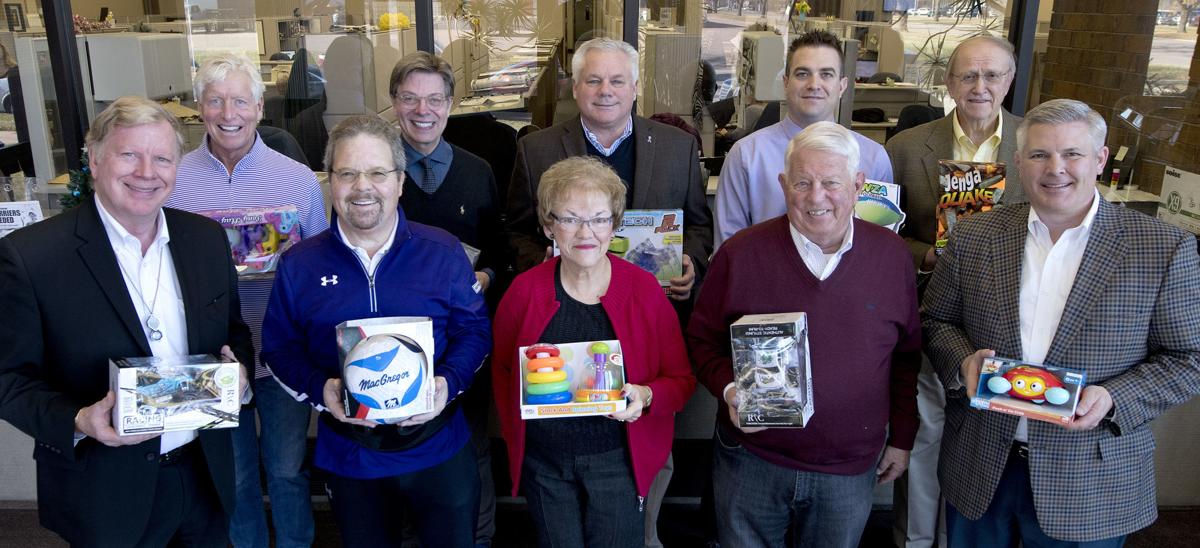 DONOR: Ancient and Effervescent Order of Little Yellow Dogs
ABOUT THE DONOR: The Ancient and Effervescent Order of Little Yellow Dogs annually auctions a puppy to benefit The Journal's Goodfellow charity, which provides toys and other goodies for underprivileged children at Christmas time. The first auction was held in 1936 after Worth Waltermire, a bellboy at the Martin Hotel, recruited members and collected 25-cents dues to raise money for The Journal's charity. He recruited members, collecting 25-cent dues. Ron Peterson, who retired this year as The Journal's publisher, donated the puppy for this year's auction, which will be held Dec. 14 at the Ho-Chunk Centre atrium.
DONOR COMMENT: "This is my 22nd year with Little Yellow Dog, which is a great organization," Peterson said. "The auction has always been special for me and my family. With this being my final year of work at the Journal, I just thought it was appropriate time to donate the puppy."
Copyright 2018 The Sioux City Journal. All rights reserved. This material may not be published, broadcast, rewritten or redistributed.
Be the first to know
Get local news delivered to your inbox!