SIOUX CITY | It was what was expected as Bishop Heelan made quick work of an undermanned Le Mars with a dominating first half at Memorial Field on Friday night.
Class 3A seventh-ranked Heelan (4-1, 2-1) raced out to a 38-0 halftime lead as it took advantage of Le Mars turnovers and strong special teams. That ended up being the final in a second half that saw a continuous clock the entire way.
"It is nice to have a game where you can actually rest a few people," Heelan coach Jerry Steffen said. "We had a few players out tonight ... but it is nice to have a game (you control)."
Saybein Clark got the scoring started for the Crusaders on the team's second possession as he raced 54 yards up the middle to make it 7-0.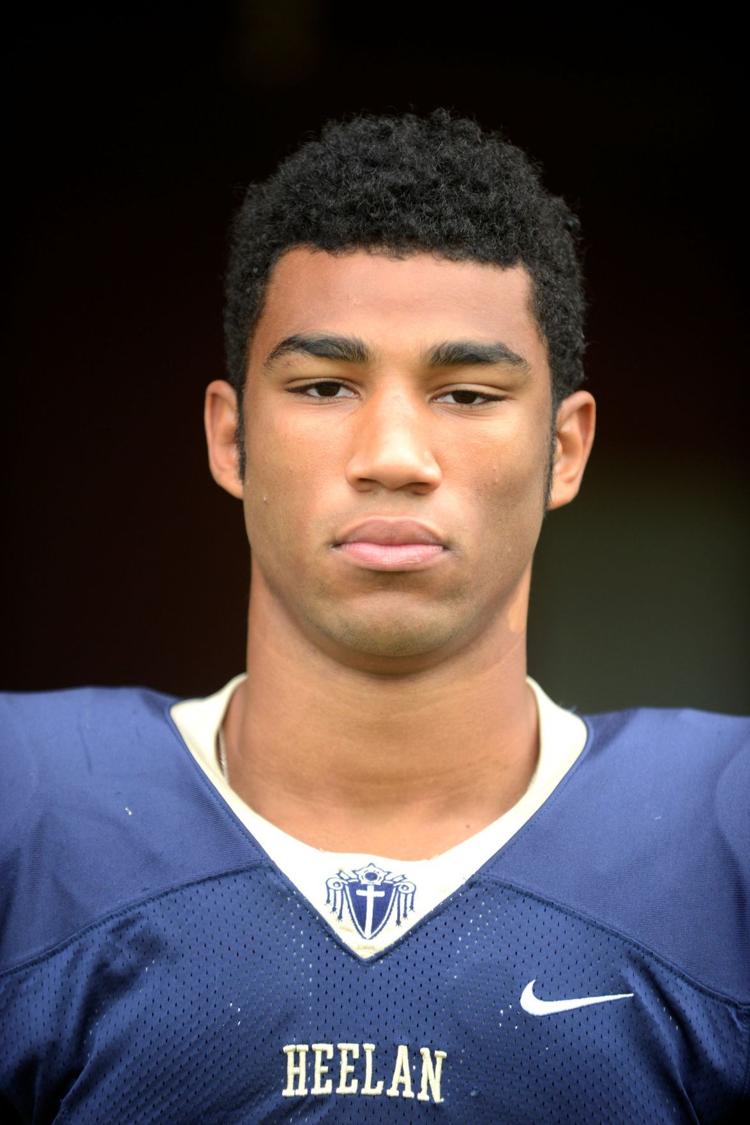 The Bulldogs, who were playing without more than 10 players in the game because of injuries, looked like they had the equalizer on their next possession as Tate Westhoff found Justin Allaway on a 54-yard pass and run for the score. However, Le Mars was called for holding on the play bringing the ball back.
Two plays later Eli Mollet tipped a Westhoff pass and Brandon Karnes picked it off. Karnes, a defensive tackle, rumbled to the 3-yard line. Drew Olsen would punch the ball in from a yard out to make it 14-0.
"It was crazy. Ball in my hands and I look up and it was just green field in front of me," Karnes said of the interception. "I just tried to run as fast as I could. I didn't know what to do and they tackled me. I thought I had it."
Karnes had a big first half as he also added a pair of sacks.
Clark rushed for more than 100 yards in every game this season until Friday. He went for 91 yards on just six carries before being pulled early in the second quarter with the score already getting away.
Heelan's third score was set up after the Le Mars punter dropped the ball on a snap and had to race back to the 1 to cover it. Clark got his second TD on the next play.
Le Mars would get an interception on Heelan's next drive from Alsea Toki, but Olsen returned the favor as the safety picked off the pass and returned it 52 yards to the Bulldog 3. Clark picked up his third touchdown of the game to make it 28-0 early in the second quarter.
Dawson Fenton set up the final Heelan touchdown of the first half as he blocked a Bulldog punt. Two plays later Hunter Hope raced into the end zone from 16 yards out.
Olsen would get his second interception of the first half when he picked off a Westhoff pass in the end zone. That was followed by a 67-yard dash by Hope which set up Andres Salcedo's 21-yard field goal.
"I was just doing what the coaches taught me to do and it worked out," said Olsen of the interceptions. "We just want to come out fired up for every game that we play."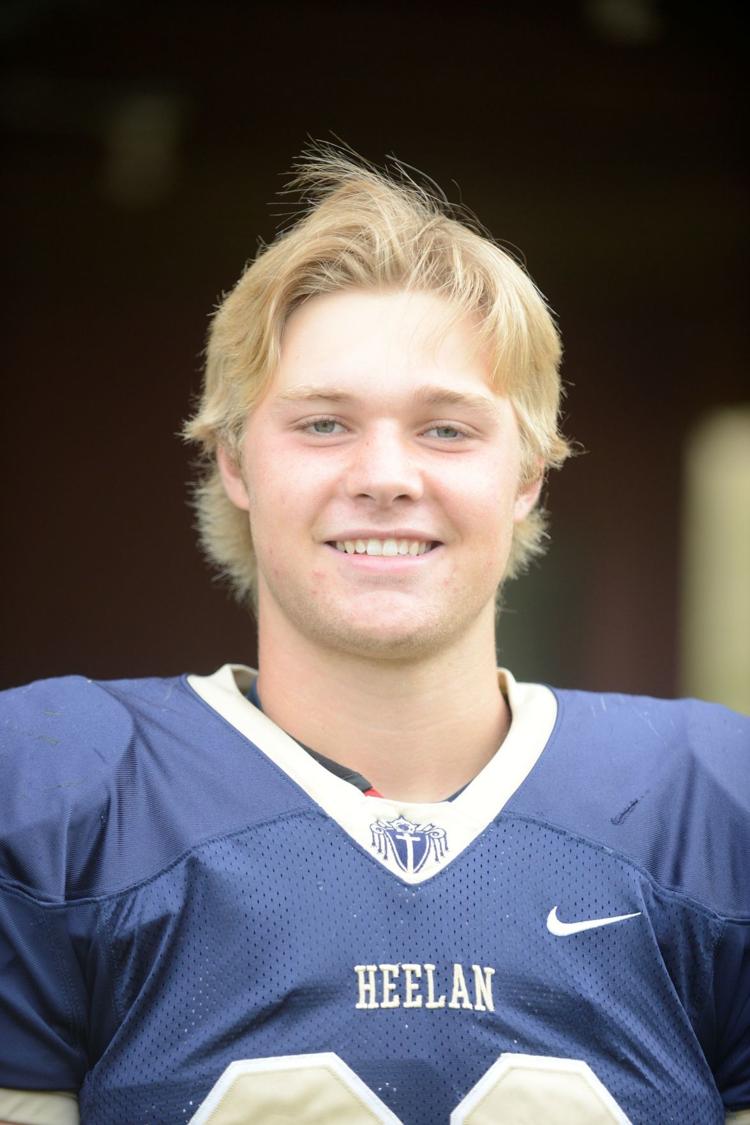 Hope finished the first half with 98 yards on eight carried as the Crusaders had 195 yards on the ground in the opening half while Le Mars had 46 yards rushing and 74 passing.
With the clock continuously running in the second half, Heelan got an interception by Isiah Gilmore and a fumble recovery by Fenton in the third quarter.
"This was huge for us because we got our JV guys in in the second half," Olsen said. "If someone goes down now they have experience to go in."
Hope finishes the game with 106 yards on the ground and Westhoff, a sophomore, threw for 79 for the Bulldogs.
Le Mars (1-4, 0-3), which hasn't scored more than 18 points in a game this season, has had to deal with numerous injuries at the quarterback position as it dropped its third straight game.
The Crusaders take to the road on Friday to face Spencer while Le Mars is home to face Storm Lake.
"Each week we have to continue to get better," Steffen said. "We have to be a disciplined football team and the players have to do exactly what the coaches are coaching them to do. Players are wondering off and doing their own thing. We can't continue to do that if we are going to get better."