That is what ended up keeping the Bishop Heelan football team out of postseason play for the first time since 2006 last season. It was not ignored as the Crusaders began to prepare for 2017, it was used as the extra motivation and determination.
"Going 6-3 and you are not making the playoffs that was definitely a downer for us at Heelan," Coach Jerry Steffen said. "We are just not used to that and we lost making the playoffs by six points in the points margin in the playoff system that is in place. That means we either had to score a touchdown or stop a team from a touchdown.
"We used that focus in the offseason to get better. When we stopped workouts we did six extra things to remind us we lost making the playoffs by six points."
The Crusaders seem poised to make that playoff push thanks to several veterans returning on both the offensive and defensive lines.
Defensively, Heelan will employ a pair of dominant defensive ends in seniors Hunter Hope and Eli Mollet. Hope (6-foot, 200 pounds) had seven sacks a season ago while Mollet (6-4, 200) added four for a defense that preaches getting after the quarterback.
"You cannot win games without the foundation of offensive and defensive line and we feel we have a pretty stellar one this year," Steffen said. "With four returning defensive linemen what can you say?"
Diego Samaniego (6-0, 220) and Brandon Karnes (5-10,255) round out the quartet of returners for the Crusaders, who started last season 1-3 before winning their final five games.
"(Hunter) and I never have a rivalry (over sacks) but I am going to try to see if I can get more this year," Mollet said. "It is pretty awesome. Our defense is a little different than conventional defensive end because we are in a two-point (stance) so we read the plays more than just getting up the field. I like to make a good read on the play."
The offensive line has many of the same names with Samaniego at left tackle, Karnes at left guard. However, Tyson Strohbeen (6-0, 220) is at right tackle with Brook Rector (5-11, 190) at right guard and Kobe Clayborne (5-11, 255) at center.
"We have the depth to be able rotate and work with," Steffen said.
The offense is highlighted by senior and North Dakota State commit Saybein Clark who rushed for 985 yards and 14 touchdowns a season ago. A 1,000-yard season would give him 4,000 yards for his career and join him with fellow Crusader Brandon Wegher as the only metro backs to top that number in their career.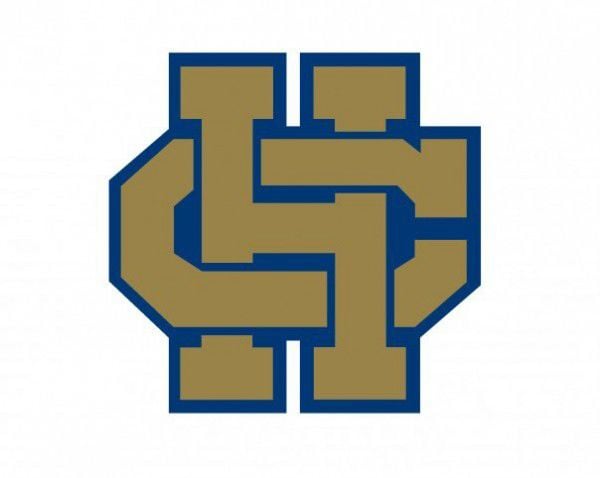 Junior Drew Olson takes over at quarterback after throwing just four passes last season as Mekhi Bianchini's backup.
"He has come off a good track season, he is bigger now, his arm is stronger," said Steffen of his first-year starter who did start at safety last season. "We are looking for big things from him running the ball and throwing the ball."
Juniors Lane Longval and Andrew Tobin are his two main targets at wide receiver while fullback Hope is the leading returning pass catcher with 11 receptions.
Tobin and Clark will also handle an outside linebacker position which will give the Crusaders a nice blend of speed and athleticism while Shyler Langley brings his physicality to the middle linebacker position.
Seniors Isaiah Gilmore and Nick Baurer are slated to start at the corner spots with Olson and Jake Beaulieu handling the safety positions.
Heelan will have to deal with a tough district once again with last year's champ Storm Lake as well as Sergeant Bluff-Luton aiming for a third straight postseason bid. Spirit Lake also figures to be right in the mix after playing a lot of young players a year ago.
"Our goal is to win every game, win the district, make the playoffs, make it to the Dome," Steffen said. "Motivated is a light word for these guys. They are working their tails off to get this done this year."
"This is a different atmosphere from last year," Mollet said. "Everyone is more of a team and everyone can come together."