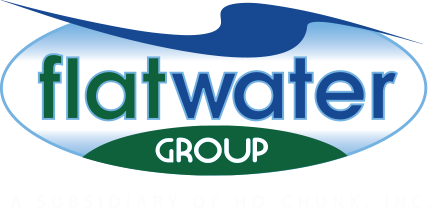 WINNEBAGO, Neb. -- A Ho-Chunk Inc. subsidiary has won a $20 million federal contract to procure medical equipment for the Indian Health Services.
The one-year contract, with four one-year options totaling $20 million, was awarded to Flatwater Solutions, a subsidiary of the Flatwater Group. Flatwater is a division of Ho-Chunk, the socio-economic development corporation owned by the Winnebago Tribe of Nebraska.
The contract, awarded under the authority of the Small Business Administration's 8(a) Business Development Program, allows IHS to use Flatwater Solutions for the provision of equipment, parts, materials and labor to install medical equipment with IHS hospitals and clinics under construction and/or renovation. Eligible items include furniture and equipment for pharmacy, physical therapy, optometry, laboratory and facility support materials.
The IHS, part of the Department of Health and Human Services, provides federal health services to American Indians and Alaska Natives. 
"As a tribally-owned company, we are proud to support our own tribal communities. This contract is a perfect fit for us as we have years of experience providing quality solutions for furniture, fixtures and equipment. As the single vendor on this contract, we will streamline the IHS procurement process for medical equipment, providing more cost-effective equipment and furniture, as well as efficient delivery times," said Phillip Brooking, business development director, Flatwater Group.
At the start of this month, the Winnebago Tribe officially took over management of the embattled Omaha Winnebago Hospital from the IHS. The hospital has been renamed Twelve Clans Unity Hospital. Tribal leaders see the transfer as a fresh start for a health center that has for years been beleaguered by deficiencies and blamed for multiple misdiagnosis and preventable deaths.
Copyright 2018 The Sioux City Journal. All rights reserved. This material may not be published, broadcast, rewritten or redistributed.