SANTA ROSA, Calif. (AP) — Anger over devastating California wildfires sparked by Pacific Gas & Electric power lines is coming to a head — …
Hosting Thanksgiving isn't for the faint of heart. There are more dishes than you might usually serve. More timing concerns because of that. M…
NEW YORK (AP) — Imagine carefully testing several thousand recipes for a beloved cookbook. Then imagine coming up with 600 brand new ones. Now…
New to town? Looking for a good, fresh spot to add to your regular rotation? Here are 27 restaurants, bars, bakeries and more across Siouxland…
Do you have a kid in your life who loves a good baking session? Who really wants to use your chef's knife? Who is addicted to the TV show Mast…
MOSSEL BAY, South Africa (AP) — The makers of a South African gin infused with elephant dung swear their use of the animal's excrement is no gimmick.
Catching up with some of the pioneering buyers who did what most of us have only been willing to daydream about to discover whether it's been …
Buy guide: Holiday parties don't always have to be a formal affair. Sometimes the party moves away from the dinner table to the living room, w…
While many buyers set out to purchase dilapidated houses with the bargain basement price tag, some have ended up settling for more expensive h…
For some there was something more powerful than the prospect of a cheap house to entice them -- like DNA and ancestry.
While Tabbone may have found the process relatively simple, things have been less smooth sailing for New Yorker Kenny Sanchez, who purchased a…
It seemed like a deal too good to be true. A new house -- and potentially a whole new life -- for sale in sunkissed rural Italy for the prince…
Morgane Guihot, who hails from near the city of Nantes, France, was among the first buyers to snap up the €1 deals being offered in Mussomeli,…
Guarantee Roofing & Siding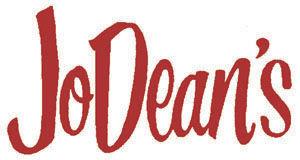 JoDean's Steak House & Lounge