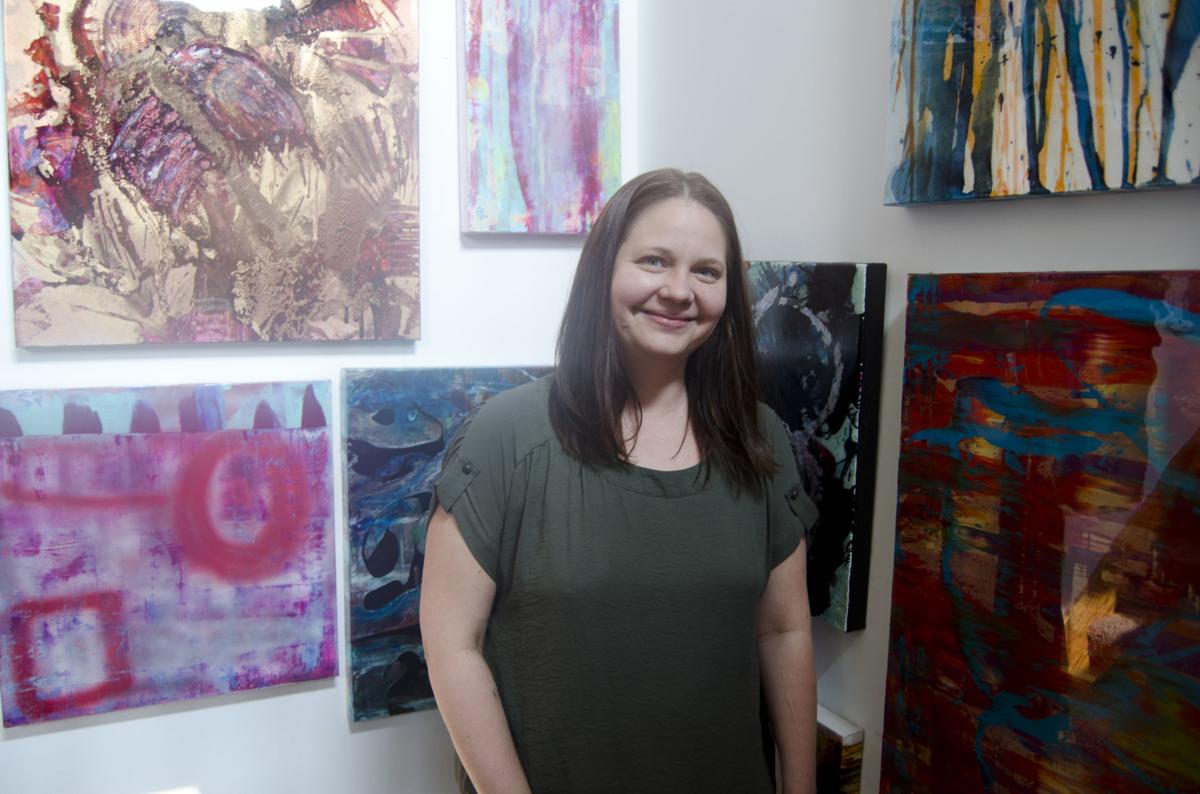 NORTH SIOUX CITY -- Sioux City-based abstract artist Amy Thompson will be hosting an art reception from 5 to 7:30 p.m. Thursday at the North Sioux City Community Library, 601 River Drive.
Thompson's exhibit, "The Littles," is on display at the library until the end of August.
You have free articles remaining.
A working artist for more than 10 years, Thompson has most recently begun creating experimental pieces in resin, ink and cold wax with oils. The pieces she is currently creating are among her most challenging. 
While she mainly works out of her garage, Thompson has also opened a gallery and studio at 2829 Correctionville Road. Her work may also be viewed at prairiefire-studio.com.