SIOUX CITY -- "Siouxland's Magic Man" Corey Fravel will be presenting "Right Before Your Eyes" at 2 p.m. Jan. 13 at the Betty Strong Encounter Center, 900 Larsen Park Road.
Admission is free and a reception will follow.
"People are fascinated by magic," Fravel, a Sioux City native, explained. "It's one of the few things that give them a sense of wonder."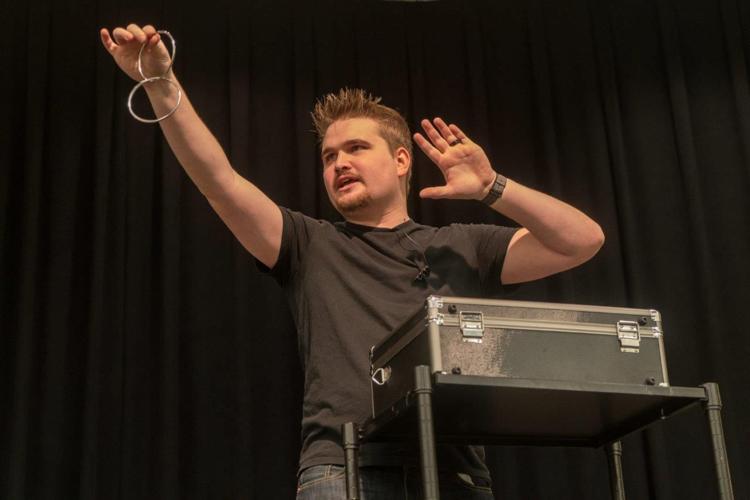 Fravel will entertain the audience with a range of card and sleight-of-hand tricks. He'll use everything from fruit to money to silks as well as items borrowed from the audience.
Noting an interest in magic that began after watching David Blaine on TV, Fravel started performing sleight-of-hand tricks as a West Middle School student more than a decade ago. He continues to entertain audiences at both private and public venues.
"Unlike most kids, I never grew out of (magic)," he said. "Magic makes you think. It gives you a kid-like sense of awe."