Mother's Day is different for me this year. Maybe it is for you, too. For one thing, I'm keenly aware of how fragile and fleeting this life he…
"You have searched me, Lord, and you know me. You know when I sit and when I rise, you perceive my thoughts from afar. You discern my going ou…
"Then you will call upon me and come and pray to me, and I will hear you" (Jeremiah 29:12).
Our final will and testament is a legal document that tells others how we want our assets distributed after we're gone. We might think we don'…
There's joy in ordinary days. I don't think I knew that when I was younger. Having the heart of an adventurer, ordinary was the last thing I w…
To say that it's a hard job, is a gross understatement. Being a guard during the crucifixions requires great strength. Strength of body and st…
Growing up, I was part of my church's youth group. We met in an old house next to the church, which the church owned. We'd get together on Sun…
Tips for baking with berries from Maxie B's bakery so you can make the most of spring and summer's fresh fruit.
A bottle of Petrus 2000 red wine, which spent 14 months maturing in space, is up for sale and could fetch around $1 million, according to Christie's.
Americans are serious about their snack time! Buzz60's Keri Lumm shares the results of a new study conducted by OnePoll on behalf of Hickory Farms.
Maxie B's bakery shares cake-decorating videos and tips, we learn about free-range eggs, and berry recipes are here just in time for warm weather.
The team at Maxie B's bakery shares cake-decorating videos so you can make your desserts delicious works of art.
Coconut extract adds depth to a citrusy lemon bar recipe.
There are certain real estate topics that seem to generate a fair amount of excitement and interest among our readers. One of those is a rever…
When the COVID-19 pandemic reached the U.S. in 2020, the public health crisis was accompanied by an economic disaster as well. For many, one o…
Sponsored Content: If you have a lawn or landscape, you need to read about these great products.
Q: I have a question about a letter I received from my county assessor's office. I live in Maricopa County, Arizona. The form asks how many pe…
Coffee grounds help make us our perfect cup of joe day in and day out...but if that's all you're using them for then you're wasting a precious…
Sponsored Content: Everyone is remodeling these days. Get tips on your bathroom remodel and paired with the right contractor for the job.
Maybe it's a loud crash overhead. Maybe it's shattering glass. Maybe it's a steady drip of water coming down from your kitchen ceiling. For a …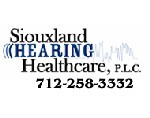 Siouxland Hearing Healthcare P.L.C.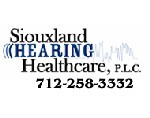 Siouxland Hearing Healthcare P.L.C.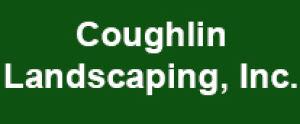 Coughlin Landscaping, Inc