The year 2020 brings with it a whole new vocabulary. Social distancing, self-quarantine, isolation, and flattening the curve.
Earlier this week, I noticed something under my kitchen chair. At first I thought it was the leather tie off my journal, but then it moved.
"For God so loved the world that he gave his one and only Son. That whoever believes in him shall not perish but have eternal life" (John 3:16).
Re-reading one of my journals recently, I came across an entry from long ago. It was the morning after a big storm. I expected a lot of damage…
When I was in college, I had a friend whose grandparents were German Jews during World War II. They were both taken to concentration camps. Th…
Let's face it. Sometimes life can be challenging. In fact, it can be like herding stray cats. Have you ever tried that? First of all, as the o…
"The one who calls you is faithful, and He will do it" (1 Thessalonians 5:24).
Here are a few ideas for making pantry staples like rice and pasta a little more interesting. And if you're looking to relieve some stress thr…
Alex Hexom, 9, says the key to making Creamy Chicken Parmesan is to follow the recipe like a scholar, enjoy the finished product like a gourma…
To celebrate National Something on a Stick Day on Saturday, March 28, here's an array of food from corn dogs to a deep-fried Snickers that you…
Two of America's favorite foods, pizza and burgers, combine in this pizza chicken burger. This quick dinner takes only 10 minutes to cook. The…
Big dining chains like Olive Garden are better equipped to weather the storm than independent restaurants. But despite their size, they're sti…
. This Seriously Simple vegetarian pasta dish celebrates spring with common ingredients that should be relatively easy to procure or already i…
After the long days of winter have finally moved on and the sun makes a regular appearance, it's hard not to want to spend all your time outdo…
Save the bees while you save yourself from cabin fever. 
Because we could all use a little more chill in our home office right now.
Here's a solution to the pesky problem of opening a door when your hands are full: a door lock that opens with a push, a pull or a single fing…
The modern mansion in Los Angeles' Hollywood Hills West was seized by the federal government and sold for $18.5 million. Take a look inside th…
Waiting is hard. So take a deep breath, put down the remote and get busy outside. Here's a list of 10 garden chores that can help save your sa…
Ten years ago, smart homes were expensive, with the original Amazon Echo costing $180 and the original Nest Learning Thermostat clocking in at…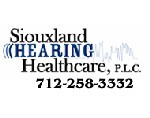 Siouxland Hearing Healthcare P.L.C.