All four Gospels recount the story of a woman anointing Jesus with her expensive oil. There are some similarities between the Gospels. There a…
It's that season again. The season of growth. The corn and beans are planted in the fields. Farmers are waiting for rain. They may be waiting …
Since I was a little girl I've had interesting dreams. Well, not all of them have been interesting, of course. Most have been pretty ordinary,…
Mother's Day is different for me this year. Maybe it is for you, too. For one thing, I'm keenly aware of how fragile and fleeting this life he…
"You have searched me, Lord, and you know me. You know when I sit and when I rise, you perceive my thoughts from afar. You discern my going ou…
"Then you will call upon me and come and pray to me, and I will hear you" (Jeremiah 29:12).
Our final will and testament is a legal document that tells others how we want our assets distributed after we're gone. We might think we don'…
Here's a look at how you can make chicken nuggets, pizzas, crunchwrap supremes and more — all in your own kitchen.
This week's recipe roundup features meals that were made for warm weather. Plus, there's a bonus rainbow layer cake to celebrate Pride Month.
For easy summertime weeknight dinners, make this pasta salad on Sunday night and keep it in your fridge to serve all week long.
Want to make the perfect cup of British tea? Just remember to give the teabag five minutes. And stay well away from the microwave.
Whether it's cooked on the grill or in the oven, BBQ chicken is simple enough for nearly anyone to learn to make. 
Ricotta cheese and crumbled cannoli shells impart flavor and delicious crunch to this cannoli ice cream recipe.
Turning your own lawn into a pollinator or "bee" lawn can help restore the kinds of natural habitat no longer available to pollinators.
Many pull-down and pullout kitchen faucets have different spray head features from which to choose. Here are some options to consider.
PennyGem's Elizabeth Keatinge tells us about some everyday items that are about to get more expensive.
PennyGem's Elizabeth Keatinge tells us what to buy and what to avoid at yard sales.
My wife and I are the head ushers at our church. Each Sunday, when we arrive early, we walk up a ramp that allows those attending mass in a wh…
Reader comment: I am an estate attorney and had a case just like the one you described in a recent column where a person died without a will. …
Q: I have a friend who purchased a home in 2019. He bought the home even though the home inspection found the property had a bad septic system.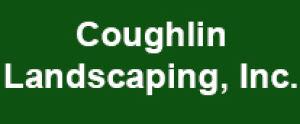 Coughlin Landscaping, Inc