There's a picture of a child looking toward the sky smiling. The caption reads, "That was you, Lord, wasn't it?"
With the holiday season under way, charitable donations are on the rise. But how do organizations use their funds?
Another Thanksgiving under the belt. Or over the belt, as the case may be. Another holiday to mark off the calendar.
Lutefisk & meatball dinner
A woman told me that when she was a little girl she visited a leper colony.
Community Thanksgiving Service
ORANGE CITY, Iowa -- Arlene Schuiteman, a 95-year-old resident of Sioux Center, Iowa, and Jeff Barker, a Northwestern College theater professo…
Thanksgiving is one of my favorite holidays. Unfortunately, it often gets lost in the middle of the Halloween hoopla and the Christmas buying frenzy.
SERGEANT BLUFF -- New Life Lutheran Church in Sergeant Bluff is inviting the public to a "Hope and Health for the Holidays" event from 9:30 a.…
"My home is in Heaven. I'm just traveling through this world," Billy Graham said.
SIOUX CITY -- Daoud Nassar, a Palestinian Christian farmer and director of the Tent of Nations missionary farm, will present "We Refuse to Be …
ORANGE CITY, Iowa -- A forum on "Faith and Immigration: Getting Beyond the Rhetoric" will be held at 7 p.m. Tuesday in the DeWitt Learning Com…
"Now there were certain Greeks among those who came to worship at the feast. They came to Philip, who was from Bethsaida of Galilee, and asked…
"Give thanks to the LORD, for he is good; his love endures forever" (1 Chronicles 16:34).
Many people love scary movies. They even laugh with delight as they recount the scariest scenes.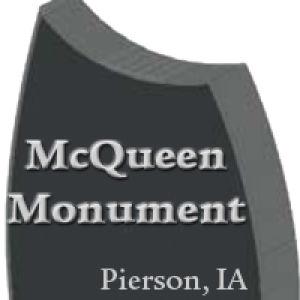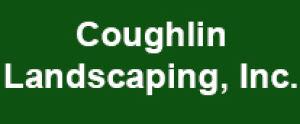 Coughlin Landscaping, Inc
As I leave the small town near where I live, I see a road sign. The number of miles, 11, is clear. But the town's name that comes before the m…
SIOUX CITY -- Grace United Methodist Church, 1735 Morningside Ave., announces the hiring of Krista Waite as director of Christian education.
Alienation of affection laws, sometimes known as "homewrecker" laws, allow the spouse to sue another person for "purposefully interfering with…
The story of Blind Bartimaeus is a story for us all. At first glance we might wonder, "What could I possibly have in common with a blind beggar?"
The sound of a door shutting is unforgettable. Whether you've heard it slam shut in your face and it's nearly knocked you over or you've heard…