As I've written, I was in a car accident three months ago. A lot has changed in that short time. My husband, Melvin, went home to the Lord. If…
Valentine's Day actually originated as a liturgical feast to celebrate the decapitation of a third-century Christian martyr, or perhaps two. S…
Growing up, it was so much fun making a Valentine's Day mailbox for school. Our parents, usually Mom, donated an old shoebox to this cause. Th…
Virtual Lutheran Day slated
My husband Melvin lived on the same farm from the age of 13 until his passing in November. When his parents bought the farm, Mel and others in…
"A light shines in the darkness, and the darkness has not overcome it" (John 1:5).
"Fear not, for I have redeemed you; I have called you by your name; you are mine" (Isaiah 43:1b).
Faith columnist Kathy Yoder is taking a break this week.
Driving the road home to the farm, I've seen sleepy sunsets stretching out their arms yawning as brilliant colors reach across the horizon don…
The sound of ringing church bells is one of my favorite memories. The call to worshipers to come to church on Sunday morning. The call to put …
There's a special hand I miss holding this Christmas. The hand of my beloved husband, Melvin. As you know, he passed away in November.
This is a different Christmas for me. I'm not putting up a Christmas tree, which I've always enjoyed. I'm not unpacking the ornaments and all …
"Be gracious to me, O God, be gracious and merciful to me, for my soul finds shelter and safety in You, and in the shadow of Your wings I will…
"Oh, give thanks to the Lord, for He is good! For His mercy endures forever" (1 Chronicles 16:34).
With the holiday season under way, charitable donations are on the rise. But how do organizations use their funds?
"Have I not commanded you? Be strong and courageous. Do not be afraid; do not be discouraged, for the Lord your God will be with you wherever …
It was an ordinary morning like so many others about 10 years ago on a work day. I was waking up at the same time I woke up every day. But as …
Someone said to me recently, "I wish I had the peace that you have."
JoDean's Steak House & Lounge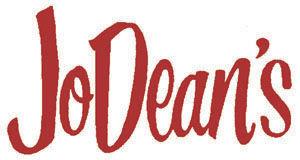 JoDean's Steak House & Lounge
I'm writing this week's column early Wednesday morning before the results of the presidential election are in. I'm not sure who will win this …
In the first part of 2 Chronicles, King Solomon builds a magnificent temple to the Lord in Jerusalem on Mount Moriah. This is the same mount w…
"But God demonstrates his own love for us in this: While we were still sinners, Christ died for us" (Romans 5:8).
The disciples ask Jesus about the sign of His second coming and the end of the age.
One day last week as I'm driving to work in the dark, the sky begins to lighten up. It's then that I see small, white clouds completely coveri…
I've known many people in my life. Some I've met for just a moment, but have never forgotten them. Like this very good and kind pastor I met i…