SIOUX CITY -- The Cathedral Parish, Sioux City, will be welcoming a new resident organist to serve the three parish churches: Cathedral of the…
Mother's Day is different for me this year. Maybe it is for you, too. For one thing, I'm keenly aware of how fragile and fleeting this life he…
"You have searched me, Lord, and you know me. You know when I sit and when I rise, you perceive my thoughts from afar. You discern my going ou…
"Then you will call upon me and come and pray to me, and I will hear you" (Jeremiah 29:12).
Our final will and testament is a legal document that tells others how we want our assets distributed after we're gone. We might think we don'…
There's joy in ordinary days. I don't think I knew that when I was younger. Having the heart of an adventurer, ordinary was the last thing I w…
SIOUX CITY -- A building doesn't make a church. Instead, it is the congregation.
To say that it's a hard job, is a gross understatement. Being a guard during the crucifixions requires great strength. Strength of body and st…
Holy Week services and meals
Growing up, I was part of my church's youth group. We met in an old house next to the church, which the church owned. We'd get together on Sun…
I've been thinking about Peeps lately. They're the Easter treat traditionally created in the shape of baby chicks. They're made out of soft ma…
Stopped at a red light one early morning driving to work, I see her. A woman standing outside a business. She's pretty in a defiant way. Like …
Someone asked me, "What's it like to have lost two husbands?"
Lenten services and meals
A long time ago I was in an odd situation. I had a gift for a friend. The perfect gift. Something that when I saw it I knew immediately that s…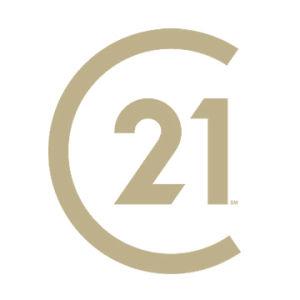 Eric Banks, Century 21 Prolink
As I've written, I was in a car accident three months ago. A lot has changed in that short time. My husband, Melvin, went home to the Lord. If…
Growing up, it was so much fun making a Valentine's Day mailbox for school. Our parents, usually Mom, donated an old shoebox to this cause. Th…
Virtual Lutheran Day slated
My husband Melvin lived on the same farm from the age of 13 until his passing in November. When his parents bought the farm, Mel and others in…
"A light shines in the darkness, and the darkness has not overcome it" (John 1:5).
"Fear not, for I have redeemed you; I have called you by your name; you are mine" (Isaiah 43:1b).