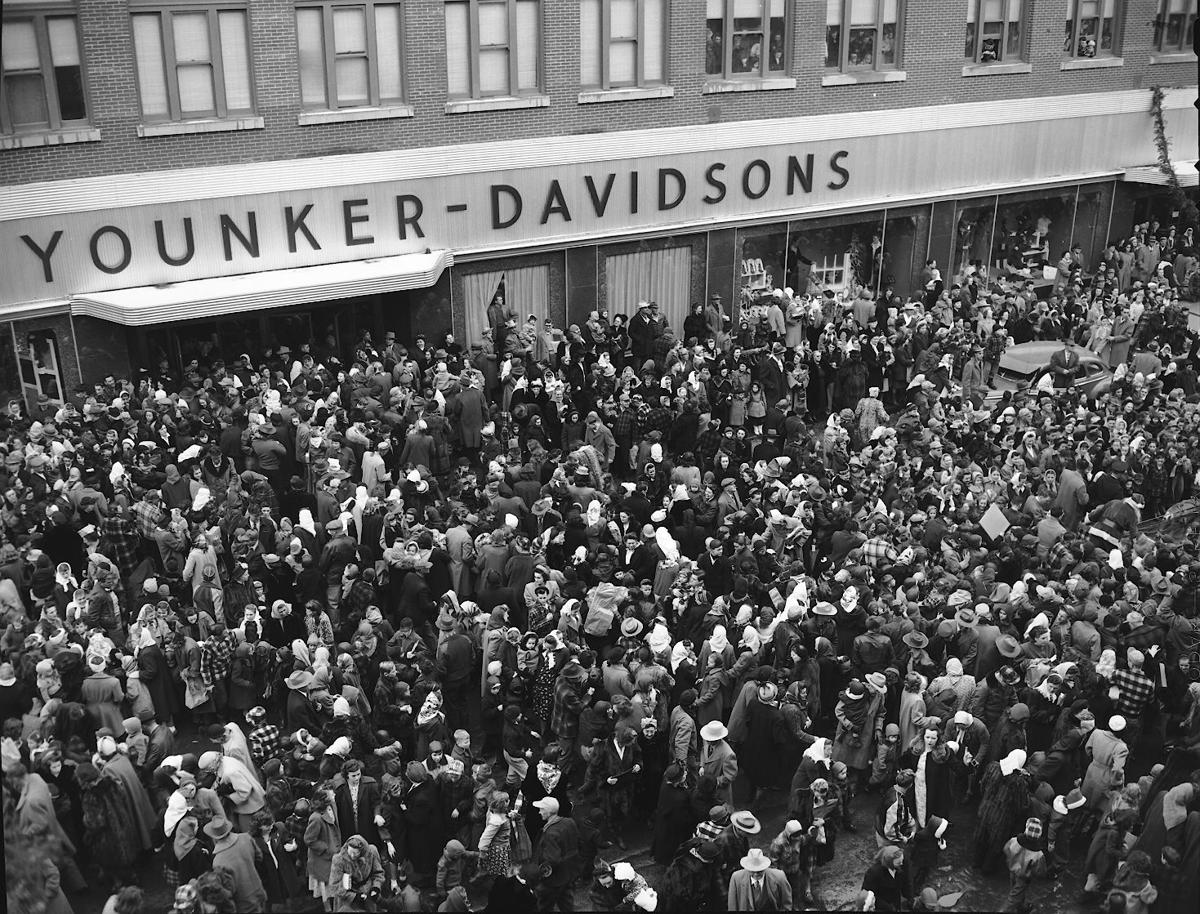 SIOUX CITY -- The history of retail in Sioux City is the cyclical tale of retail everywhere -- an innovative store opens, expands, grows into a titan of commerce, gradually becomes eclipsed by up-and-comers, sees its relevance wane and falls into obscurity. Then it gets sold or closes down. 
Sioux City Public Museum archives director Tom Munson said that, in its day, Younkers was a store that (figuratively speaking) ate two other, older department stores and dwarfed all competitors, all while helping the city to serve as a shopping destination.
SIOUX CITY -- After more than seven decades in Sioux City, it appears Younkers department store likely will close its doors for good this summer.
But a long-term decline in department store shopping bankrupted Bon-Ton, the current owner of the Younkers chain, which is soon to face liquidation. 
This is the fate of a store that was once popular enough to have two locations downtown, about a block apart. 
The pre-Younkers era
To understand Younkers' place in Sioux City's retail history, it's important to understand the stores it replaced.
A century ago, there were three mammoth department stores in Sioux City -- Davidson Brothers, Pelletier Co., and T.S. Martin & Co. 
Davidson Brothers began in the 1880s, when Russian immigrant Ben Davidson began peddling household goods in Sioux City. His brother Dave soon joined him, and before long they got out of the peddling business and opened a store, along with youngest brother Abe. 
That store, at the corner of Fourth and Pierce streets, was by 1920 the largest department store in Iowa, both in terms of size and the amount of business, employing some 800 clerks. 
Pelletier's, famous today for being the epicenter of Sioux City's "great fire" of 1904, began in 1894 as the Parsons & Pelletier Dry Goods Co., operated by Fred and W. H. Parsons and Frank and Ed Pelletier. 
The Parsons left the business in 1896. After the devastating fire, the Pelletier Co. moved to 417 Pierce St. in 1905. In 1943, Pelletier's was purchased by Davidson Brothers.  
"Which goes to show how big Davidson's was," Munson said.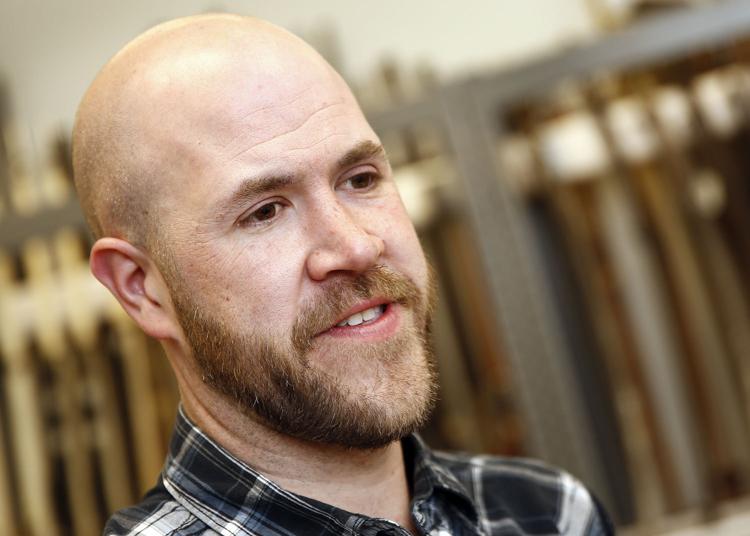 T.S. Martin & Co. was launched by Thomas Martin and his associates in 1880. Much like Sears, Roebuck & Co., Martin operated a mail-order business to serve its rural customers, in addition to the physical store.
In 1919, four years after its founder's death, Martin opened a huge, six-story store at the northeast corner of Fourth and Nebraska streets. This would later become Younker-Martin's.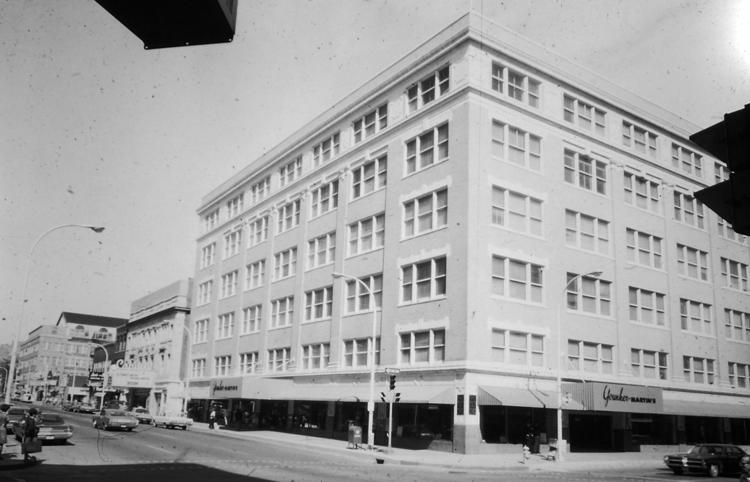 T.S. Martin & Co. was sold to St. Louis-based department store chain May Company in 1948. 
Younkers comes to town
During this era, Sioux City was a major retail hub. In 1929, the city was estimated to be the 27th-largest retail market in the United States, despite having a couple thousand fewer residents than today.  
Younkers moved into the Sioux City market with the purchase of Davidson's department store in 1947. A decade later, Younkers bought T.S. Martin & Co. from the May Company.  
"Then, a block apart, one here at the corner of Fourth and Nebraska, and one at the corner of Fourth and Pierce, you have Younker-Martin's, and Younker-Davidson's," Munson said. 
The stores did face competitors, all located downtown at the time: J.C. Penney (which first came to Sioux City in 1930), Montgomery Ward (opened 1929, closed in 1978), Sears (first opened 1928), S.S. Kresge (predecessor of K-Mart, opened 1917, closed 1982) and F.W. Woolworth (opened 1912, closed 1984).
But they didn't represent stiff competition for Younkers. 
"These were all much smaller, in comparison," Munson said. 
Despite both stores being Younkers, there was probably a degree of differentiation between the two -- which would justify having them so oddly close together. 
"My family almost always went shopped at Younker-Davidson's, because they said Younker-Martin's was the expensive store," Munson said. 
Both of the enormous, multi-floor stores featured cafes, and were social hubs -- somewhat like a proto-shopping mall. Like most department stores, both Younkers sold practically everything a mid-century family could dream of, except groceries. 
In August 1969, Younker-Martin's closed when its building was demolished as a part of a "revitalization" effort, leaving Younker-Davidson's (the Davidson name was later removed) the sole Sioux City Younkers for the next 11 years.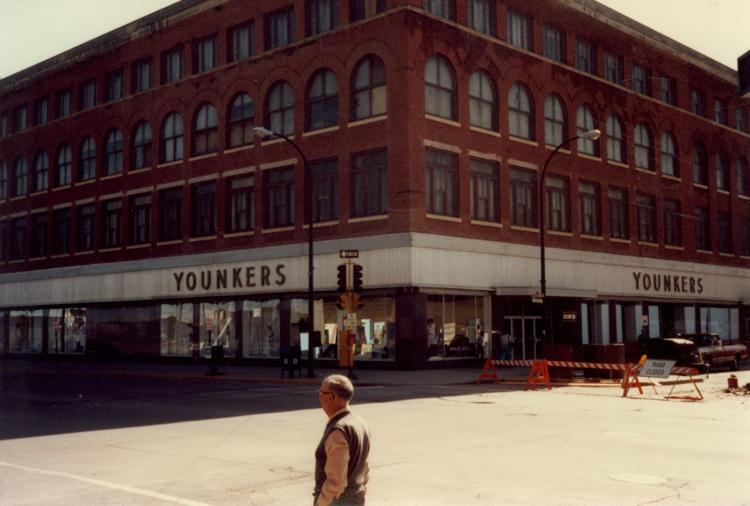 In March 1980, Younkers opened its doors in the then-new Southern Hills Mall, becoming the first Sioux City Younkers that didn't start out as a different store. In May 1986, the former Younker-Davidson's closed its doors (its building was demolished later that year) after a brand-new Younkers opened at the north side of Fourth Street, between Pierce and Douglas.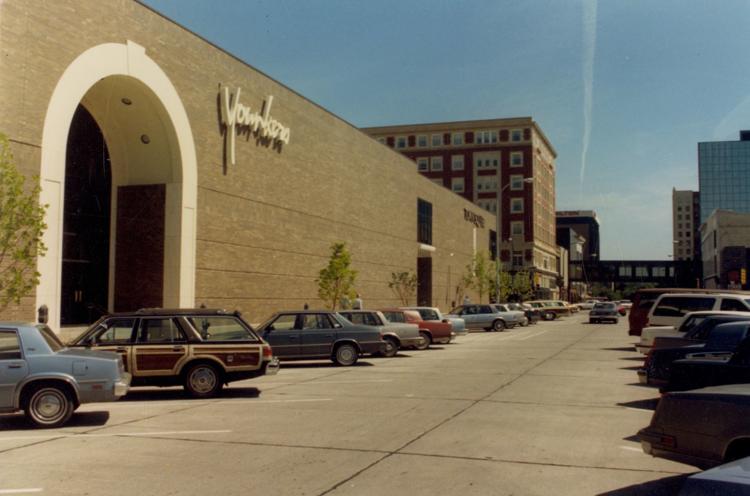 That Younkers operated for 21 years, closing in February 2007 -- leaving the Southern Hills Mall Younkers the last of its kind in Sioux City. 
Most of the big players of Sioux City's department store days are long gone -- with the closure of Younkers, there will only be two left, both at the Southern Hills Mall: Sears and J.C. Penney.
And it's not exactly inconceivable that these two could go the way of F.W. Woolworth, S.S. Kresge, Montgomery Ward and Younkers before them -- both retail chains have shed hundreds of stores in recent years, due to an ongoing, across-the-board sales slump at once-ubiquitous retailers. 
"The last time I was in Younkers, I can tell you, it was probably the one downtown," Munson said. "In like 2004." 
Be the first to know
Get local news delivered to your inbox!