It can be nerve-wracking cooking a piece of meat on which you spent a small fortune. Some tips from the experts.
2019 has been a big year in beer in Northwest Iowa and beyond, and we looked back with some of our finest images.
Does the thought of making a homemade pie crust intimidate you? Here are some tips from the experts to help take your baking skills to the nex…
"People don't want sushi or monkfish on the holidays," casino executive chef Sean Rodney said. "They want turkey and steak and a Christmas ham…
Here's a look at 10 widely available brands of plain, milk chocolate hot cocoa powder — sans marshmallows.
"Who doesn't like a cookie?" said Amy Carter. "If you've never baked anything else, cookies are a good way to start. They're such a good entry…
At Brightside Cafe & Deli, diners can "Feed it Forward" -- paying ahead for a meal for someone who can't afford it. So far, most recipient…
Dec. 10 is National Lager Day, so here's a ranking of 15 light lagers.
Nothing says "celebration" like a ridiculously expensive piece of meat. Well, that's not really true, but this is the time of year for splurgi…
Up to 20% of people may have a food addiction or exhibit addictive-like eating behavior.
LONDON (AP) — Mulled wine, warm spiced cider and hot toddies have long been British staples during winter.
You know those Christmas tree nougat things? Apparently no one actually wants them.
Take a look at several restaurants and bars that have opened in and around Sioux City in recent years. Don't see one listed here? Email your s…
You may disagree with these rankings, but we can all agree that cookies are pretty great.
SAN FRANCISCO (AP) — The former CEO of Bumble Bee Foods was convicted Tuesday for his part in a canned tuna price-fixing conspiracy involving …
Cool conditions in October crippled some potato harvests with frost, likely increasing spud prices and even a possible french fry shortage in …
HONOLULU (AP) — The Honolulu City Council is expected to pass the strictest ban in the state on single-use plastic products.
NEW YORK (AP) — If you're lucky enough to be invited to a dinner party hosted by Questlove, be aware that nothing has been left to chance.
FLAGSTAFF, Ariz. (AP) — What has become known as "The Jesus House" is not a charity, but over the course of about a decade, the modest home ju…
Nothing says thankful like making sure not a bit of your delicious feast goes to waste.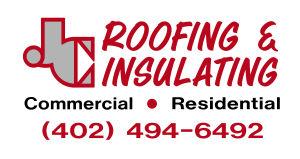 J.C. Roofing & Insulating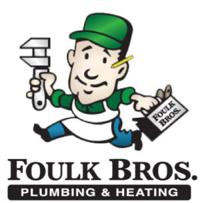 Foulk Bros Plumbing & Heating
Bread. Yeast. Wine. Cheese. All these delicious foods are courtesy of various forms of domesticated fungi.
As the holiday shopping season unofficially kicks off, we gathered some of our favorite photos from the last decade of Thanksgiving and Black …
Food coverage is among Journal readers' favorites, and with the year winding down we took a look back at the biggest stories in Siouxland cuis…
On Thanksgiving Day, look through archival photos of turkeys raised on Siouxland farms, based in Sioux City or pardoned by Iowa governors.
NEW YORK (AP) — Go ahead and rinse your cranberries, potatoes and green beans. But food experts say don't — repeat don't — wash the turkey bef…
DUBAI, United Arab Emirates (AP) — Celebrity chef Gary Rhodes, who helped transform the stodgy reputation of British food, has died aged 59 wi…
SPOKANE, Wash. (AP) — When Craig and Vicki Leuthold opened the Maryhill Winery in 2001, there were about 100 wineries in the state of Washington.