Dishes at the newly opened restaurant include El Boricua, a succulent, Puerto Rican-style burger served between two fried green plantains and …
Burger King is staging an intervention with its cows. By tweaking their diet, it said it believes it can reduce a cow's daily methane emission…
Monday, July 13 is National French Fry Day. Here's where you can celebrate with the best fast food fries.
It's hot across much of the country. Here are a few recipes — think smoothie bowls and pesto pasta salad — that are especially suited for extr…
"Superfood" typically refers to foods with particular health benefits, but is this merely a marketing term, or is there actually science behin…
In the first six months of 2020, Journal photographers have snapped 56 tasty shots of food and drink from Sioux City and beyond. The result: o…
You can't go wrong with a ginormous gyro. The Philly Smoked Sausage sure looks inviting. But be sure to get Big Papa's signature Grub Balls, c…
Instead of buying ready-made simple syrup, save money on your next grocery trip and make your own using ingredients you already have at home.
Look through dozens of hamburgers pictured in the pages of the Journal through the years.
Blending frozen melon with just enough liquid yields an almost ice cream-like texture. It's a cool way to start off a hot and humid day.
Tasty tips: To stretch this salad, add your favorite cooked grain or pasta. Also, if you don't have asparagus, green beans are a tasty alternative.
This saucy pesto number is as verdant and vibrant as they come — corkscrew noodles are dressed with a vibrant basil pesto sauce, then tossed w…
Shrimp on the grill cooks quickly and picks up smokiness and char, but you don't have to limit yourself to simple skewers. Here's a no-mess pa…
Fourth of July may be over, but there is still much more grilling ahead this summer. Use some leftover chicken to make these delicious grilled…
Grocery and meal kit services come at a premium, but you can find some great deals to help feed your food-delivery hankerings.
Here's a look at some of the most popular domestic beers — listed from first to worst.
Here are five health benefits you can expect, plus some simple ways to incorporate blackberries — fresh and frozen — into your diet.
Franklin Pierce earned the distinction of the drunkest president, while Abraham Lincoln was pegged the driest.
Satisfy your sweet tooth and make your table a little more patriotic with these red, white and blue desserts!
Each Independence day, individuals compete to inhale as many hot dogs as possible. Who holds the record for men and women? How many did they c…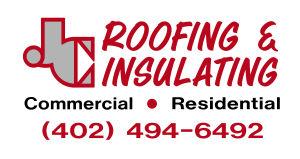 J.C. Roofing & Insulating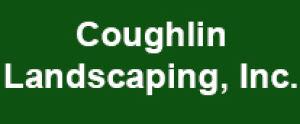 Coughlin Landscaping, Inc
"Superfood" has become a frequently used marketing term, but Blatner says the term is overused, and points out that it may be found on the pac…
Instead of looking to the rainforests of South America or the mountains of Tibet for the next superfood, why not look to your backyard — or yo…
One purported health benefit attached to many superfoods is that they offer protection against metabolic syndrome — a cluster of conditions, i…
Costco has quietly stopped selling the $20 half-sheet cakes, which feed about 50 people. It's instead pointing people toward 10-inch round cak…
What's for dinner this week? Try these recipes for veggie burgers on the grill, an elevated breakfast for dinner and more. Also, salsa, eggpla…
Whether you're having a socially distanced al fresco picnic or a backyard barbecue for your family, these crafty serving suggestions will make…