SIOUX CITY --  When he was in the U.S. Marine Corps, Jeff Thiemer learned to keep calm in intense situations.
And as a graduate of the St. Louis Le Cordon Bleu College of Culinary Arts, he thrived in a hyper-competitive environment.
But the former Kahill's Steak- Fish & Chophouse chef will soon face what could be his biggest battle. 
Thiemer will be competing with Siouxland's savviest smokers and most brazen barbecue barons at the third annual Rib Fest, being held from 11 a.m. to 3:30 p.m. Saturday at Hard Rock Hotel & Casino's Battery Park.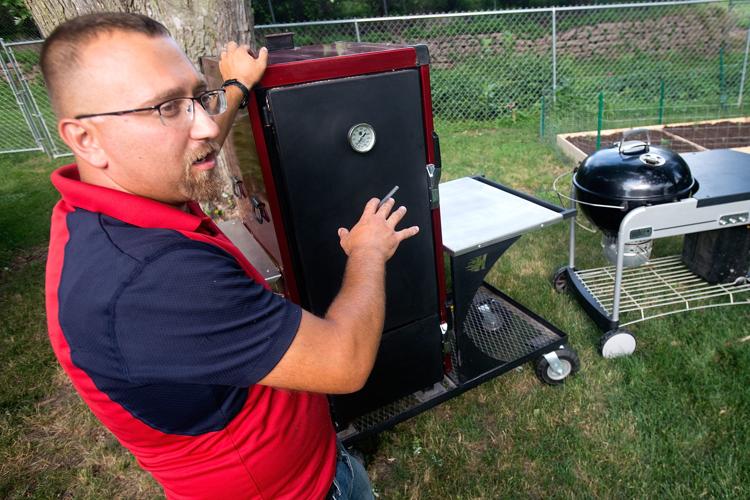 A Kansas City Barbecue Society (KCBS) sanctioned event, the competition will give its proceeds to the nonprofit Camp High Hopes, which provides recreational activities for people of all ages with disabilities.
"This is going to be the first time I've ever competed in a barbecue competition," Thiemer said a few days prior to the contest. "I know they can get pretty crazy."
His 7.62 BBQ (named after the caliber used for full power military main battle rifle cartridges) will be going up against, among other teams, Ferg A Que, which was the 2017 Rib Fest Grand Champion winner.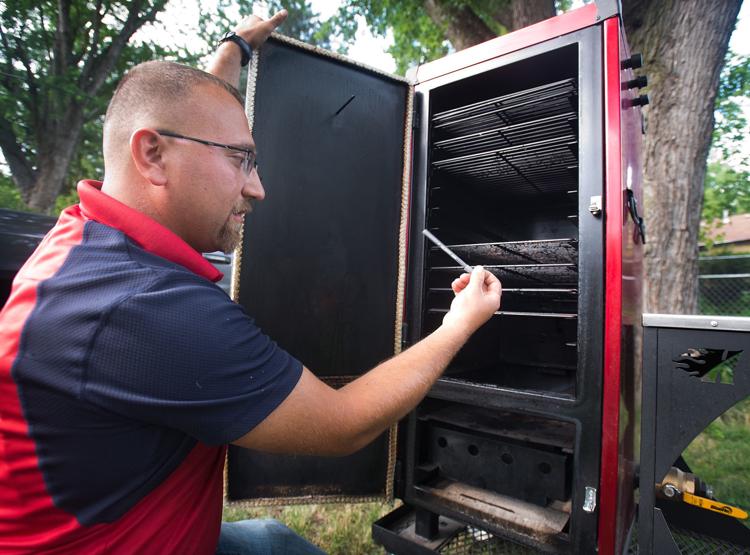 "Everybody gives their all in the heat of competition," Ferg A Que captain William Fergen explained. "We all want the glory of a win."
Fergen not only is a Rib Fest combatant, he is also a past judge for other KCBS events.
"My wife and I got became KCBS judges five years ago," he said. "We've been entering competition for about four years."
Fergen said the key to competitive barbecue is consistency.
"You need to make sure that every rib and every piece of chicken is cooked to perfection," he said. "That's what the judges are looking for and what each team should be aiming for."
This is a sentiment shared by Adam Damrau, who is the captain of That 1 Guy's BBQ.
"There are so many things at play during the competition," said Damrau, who, like Fergen, is a Rib Fest vet. "Everything from the weather to the meat can impact your performance."
Still, he insists a budding barbecuer won't need to invest much money in creating quality 'cue.
"My $5.99 bag of charcoal works just as well as something more expensive," Damrau said.
He said That 1 Guy's BBQ does have a secret weapon.
"My three sons are our best taste testers," Damrau said. "If they like what we're making, it's got to be good."
Ferg A Que's Fergen nodded his head in agreement.
"Most people become interested in barbecue at home," he said. "They are encouraged to compete after positive comments from family and friends. This is why the world of competitive barbecue is more like family than anything else."
Which isn't to say that Fergen wouldn't like a piece of Rib Fest's $1,750 purse.
"I'm a bit of a foodie," he said. "I wouldn't mind seeing the team do as well as we did last year." 
Those are fighting words for 7.62 BBQ's Thiemer, who rarely backs down from a challenge.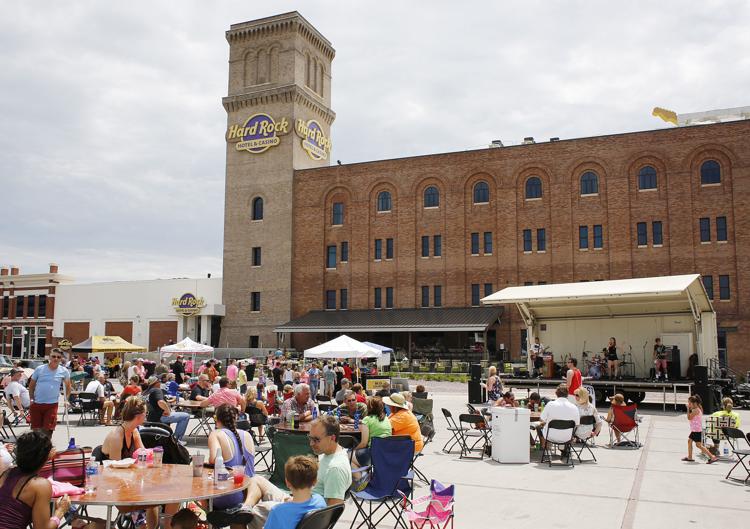 "My dream is to start my own catering business," he said. "I'm hoping cooking competitions will spark some interest in that."
Thiemer said both his military and restaurant experience will work in his favor.
"Cooking is an art and a science," he said. "But good barbecue all comes down to taste. I guarantee there will be plenty of terrific barbecue at Rib Fest this year."