SIOUX CITY -- When it come to comfort foods, Hamilton Bar & Grill manager Lisa Hinkle is a big believer in giving diners more bang for the buck.
How else can you explain her namesake sandwich, "The Spicy Lisa"? It consists of a crispy, cayenne-infused chicken breast that is topped with jalapenos, bacon, pepper jack cheese, lettuce, tomatoes, onion string and a homemade "Bliss Sauce," served inside a toasted bun.
Even more incredible are the "Jurassic Park"-sized onion rings that accompany a massive Turkey Club House sandwich which is served between three pieces of Texas Toast.
"Both sandwiches are definitely two-handers," Hinkle said inside the dining room of the 1790 Hamilton Blvd. restaurant. "Plus, asking for a to-go box is pretty common for most of our menu items."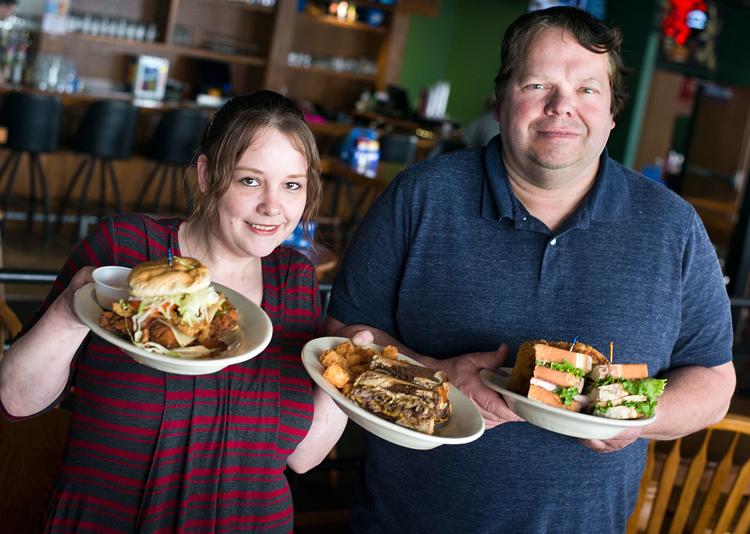 Hamilton Bar & Grill owner Kent Frohock is already a fan of the restaurant's Turkey Club House. 
"This is the sandwich I traditionally order," he said, placing the plate on a table.
A Sioux City entrepreneur who co-owns Premier One L.L.C., a multifaceted business that offers repair, rental, sales and self-storage services, Frohock officially took over the Perry Creek Plaza property in late January. 
The space -- formerly home to Tanner's Bar & Grill -- boasts a new menu and more attention to customer service.
"Customer service is key when it comes to owning a restaurant," Frohock said. "As the owner, I knew I had to be a hands-on leader. Secondly, I knew we had to decrease the time our customers had to wait for their orders."
That's especially true for lunchtime diners, wanting quick meals of better quality than fast-food fare.
"There are fast-food chains and fine-dining places," Frohock explained. "I'd like to see Hamilton Bar & Grill as something in between."
Frohock has already started to offer steak specials on Fridays and Saturdays in addition to a brunch every Sunday.
You have free articles remaining.
Still, Hamilton Bar & Grill's real show-stoppers may turn out to be Hinkle's hard-to-miss sandwiches.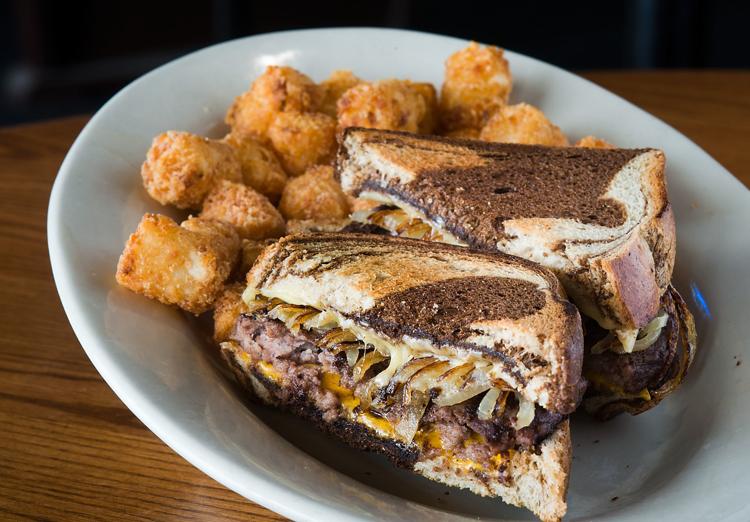 They include Patty's Meltdown, a half-pound patty, topped with American and Swiss cheese on grilled marble rye, and the Raise the Steak Philly, shredded steak, onions and peppers that are smothered with Swiss cheese inside a hoagie roll.
In his efforts to make the restaurant more customer-friendly, Frohock has added a "Build Your Own Burger" option.
While diners can still choose traditional toppers, more adventurous types can add a fried egg, mac and cheese or a sausage patty to their beefed-out burgers.
"We love giving our customers a say in what they want," Frohock said. "There's no wrong or right way to build a burger."
Over the past few months, Frohock said he's seen a steady uptick in business.
"I'm encouraged that there is no typical Hamilton Bar & Grill customer," he said. "We get the sports fan who wants to watch a game with his buddies but we also get the Red Hat Ladies who want good food at a good price."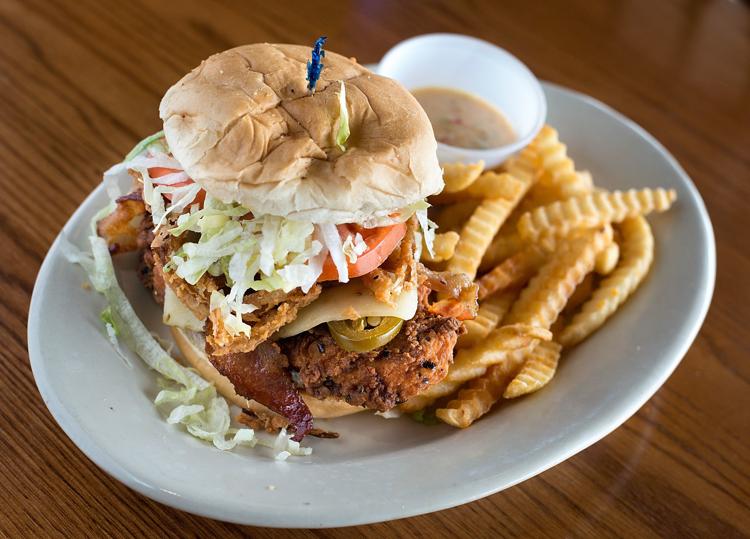 More important, Frohock is seeing an increase in the number of families coming through the doors.
"Yes, we're a place where you can get a beer or a cocktail," he added. "We're also a place that a mom, a dad and their kids can enjoy equally."
Which is exactly the sort of restaurant Frohock always wanted to own.
"You can't be in the restaurant business if you don't like people," he said. "We take customer service seriously but our food will also be fun."