SIOUX CITY -- 1008 Key Club Chef Clay Lillie made it his mission to update the classic Vietnamese banh mi sandwich by giving it a global spin. 
First, he replaces the cha lua (flavorful Vietnamese pork) with a zesty, south-of-the-border carnitas. Keeping the sandwich's crunchy mix of veggies, he, then, tops the sandwich with a beef patty that is made of 70 percent brisket and 30 percent chuck.
Yes, Lillie has created the banh mi burger for the menu oft the popular 1008 Fourth St. eatery.
"I was introduced to banh mi sandwiches and fell in love with the taste," the veteran chef explained. "I've been working on way of turning it into a burger ever since."
This has become a recurring theme for Lillie. That is, adding global touches to All-American staples or by making an international favorite more palatable to Midwestern taste buds.
"America is a melting pot and so is Sioux City," he said. "Why not take advantage of it?"
Indeed, much of Lillie's new seasonal menu revolves around mixing and  matching diverse ingredients in many of the Key Club's signature items.
For instance, fish tacos are given a fresh spin when a sesame and citrus aioli tops deep-fried catfish that is nestled inside a tortilla.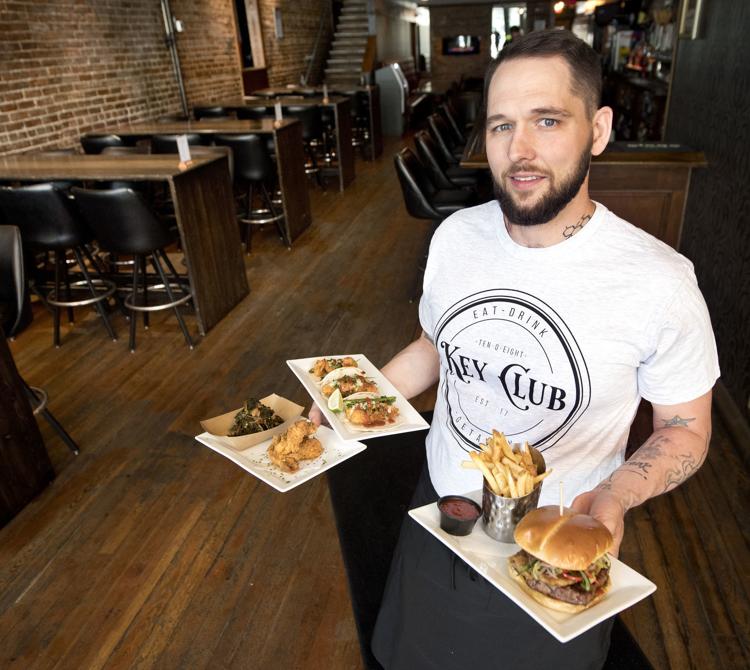 You have free articles remaining.
Similarly, Lillie's take on chicken and greens, a Southern staple, comes directly from his home garden.
"The 'greens' in chicken and greens are usually braised collard greens," he said. "I thought kale from my garden would make the classic southern meal seem a bit more modern."
A meal of crispy, buttermilk chicken with plenty of greens will also be a healthier option for diners on the go. This is becoming increasingly important for The Key Club, which recently began lunchtime service.
"Right now, we're offering lunch on Fridays and Saturdays," Lillie said. "By fall, we're hoping to offering it throughout the week."
So, what can diners expect in the middle of the day? Many Key Club mainstays plus a variety of figure-friendly salads and satisfying soups.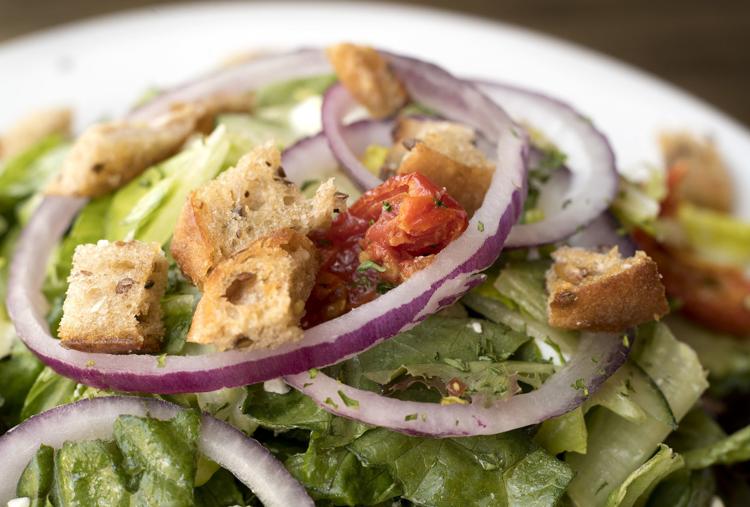 When it comes to the latter, check the kale and andouille soup. A unique twist on Italian Zuppa Toscano, it is made with smoked sausage, a mirepoix (a fancy French term for onions, celery and bell peppers), as well as kale, which is becoming a Lillie staple ingredient.
"People expect quality because they can taste it," Lillie said. 
Which means much of The Key Club's foods are made on site, right down to the ketchup and various sauces.
After all, that is where Lillie's love of mix-and-match cuisine can truly shine.
"Whenever I discover a new ingredient or a new dish, I'm always looking for ways to incorporate it into something I make," he said. "That way I can make it my own."
Copyright 2019 The Sioux City Journal. All rights reserved. This material may not be published, broadcast, rewritten or redistributed.