SIOUX CITY -- Madonna Rose Cafe owner Bill Thompson is never one to hesitate about trying out new menu item.
"People are either going to order 'em or they're going to ignore 'em," he inside  the dining room of the 4006 Morningside Ave. restaurant. "That's OK because I like giving customers plenty of options."
Some of the most popular newer menu items include a half-pound burger that is stuffed with spinach, artichoke hearts as well as oooey-gooey cream cheese, mozzarella and Parmesan cheese, as well as a Prime Rib Melt, which is a heightened version of its Patty Melt cousin.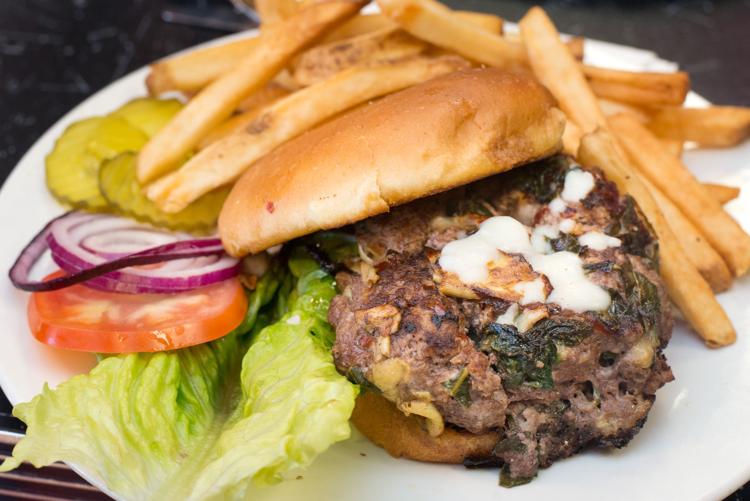 "Our Prime Rib Melt is made with shredded prime rib, caramelized onions and peppers that are served between two pieces of sourdough bread," Thompson said, gingerly placing the massively meaty sandwich onto a plate. "It's delicious."
Thompson opened his Peters Park restaurant nearly three years ago. Naming the eatery after his mom, the late Madonna Rose Thompson, he wanted to include plenty of comfort food favorites.
"Even though we have a large lunch and dinner selection, our customers can have breakfasts any time of the day," he said.
Which makes sense since many of Madonna Rose's newest menu items include unique omelets and specialty breakfast skillets.
When it comes to the latter, the chicken fajita skillet is hard to beat. Consisting of a seasoned chicken breast and sauteed veggies on top of breakfast potatoes, it is topped with two eggs and Madonna Rose's three-cheese blend.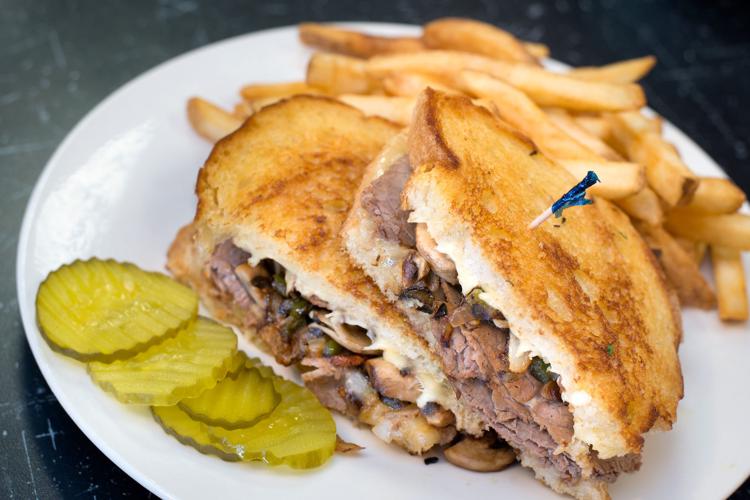 You have free articles remaining.
Likewise, the eatery's three-egg omelets run the gamut from the unusual -- the Seafood Omelet is served with shrimp, crab and a Hollandaise -- to the decadent -- the Southern Omelet is served with bacon, country sausages, peppers and onions before being covered with gravy.
However, Madonna Rose's Jan Buhman is partial to her namesake omelet.
Jan's Omelet is made with three eggs, meatloaf, mushrooms, peppers, onions, tomatillo sauce and a side of sour cream.
According to Thompson, Buhman brings nearly 50 years of restaurant experience.
"We've had people come in specifically because they've followed Jan from place to place," he said of the veteran server who worked at Johnnie Mars for years.
"Oh, I've been around a bit," Buhman said. "After all, I started waiting tables at a North Sioux City truck stop when I was only 10 years old."
At Madonna Rose, she's added "chief baker" to her list of titles.
Buhman's larger-than-life fruits pies and cinnamon rolls are definite head-turners.
This is the appeal of locally owned restaurants like Madonna Rose, according to Thompson.
"We have a family restaurant that offers good, old-fashioned down-home cooking," he said. "That's the way my mom cooked and it is still the way that I cook."