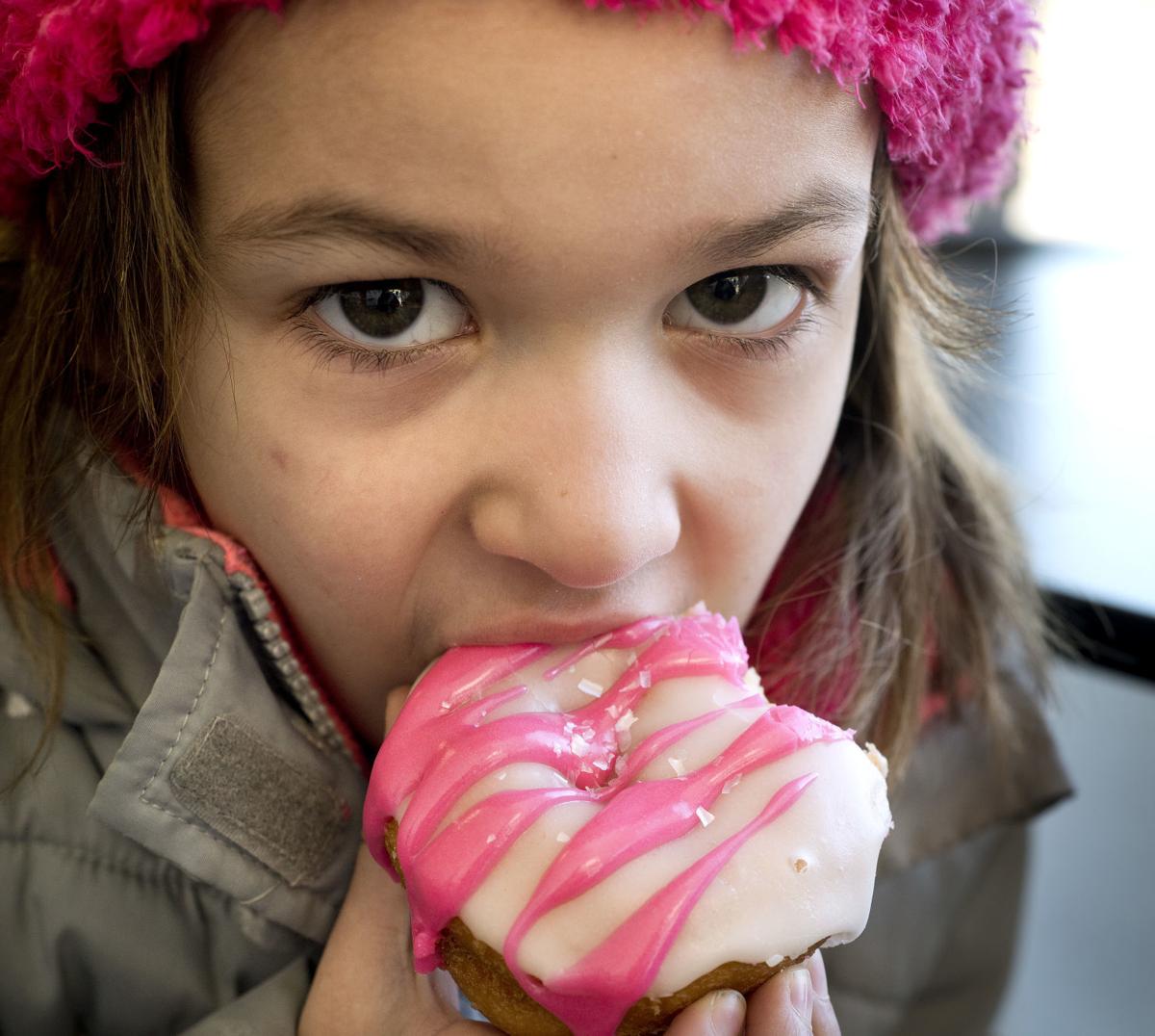 SIOUX CITY -- A budding barista at age 11, Kennady Reyes knows the winning recipe for a delicious frappe.
Plenty of chocolate, plenty of whipped cream, and a few healthy shakes of edible glitter.
"Everything's better with glitter," Kennady, a Dakota Valley Elementary School fifth-grader, said.
Well, the frosted donut sitting on frappe's domed lid also makes the drink pretty enticing.
"Yeah, everything's better with donuts too," Kennady added.
Talk about burying the lead.
Sunkist Bakery, which is now owned by Kennady's parents, Rick and Jena Reyes, has been making donuts, cakes, cookies, rolls, buns and pizza dough from its 4607 Morningside Ave. location for more than 80 years.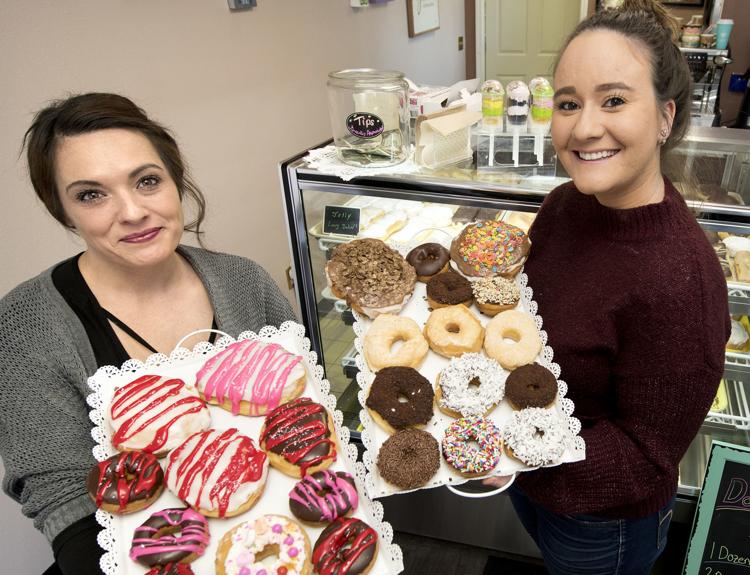 The locally-owned bakery added a 2519 Hamilton Blvd. location in December.
"When we bought Sunkist a few years ago, we knew we wanted to eventually expand," Jena Reyes said inside the Hamilton Boulevard store. "Once this spot went on the market, we knew it was perfect for us."
Unlike the Morningside bakery, buns and breads aren't currently made at the Hamilton location. However, pretty much everything else is.
"If we don't have it here, we can get it from the other store," Karlee Satterwhite explained. "That's no problem at all."
One of the innovations at the Hamilton bakery is its drive-through window as well as an expanding selection of coffees, lattes, cappuccino, smoothies and energy drinks.
You have free articles remaining.
However, both locations adhere to a no-peanut policy, which was put into place because Kennady Reyes is allergic to the stuff.
"In place of peanuts, we use (the hazelnut-based spread) Nutella, which actually tastes even better," her mom said.
Jena Reyes ought to know. She and Satterwhite love to experiment with flavor combinations.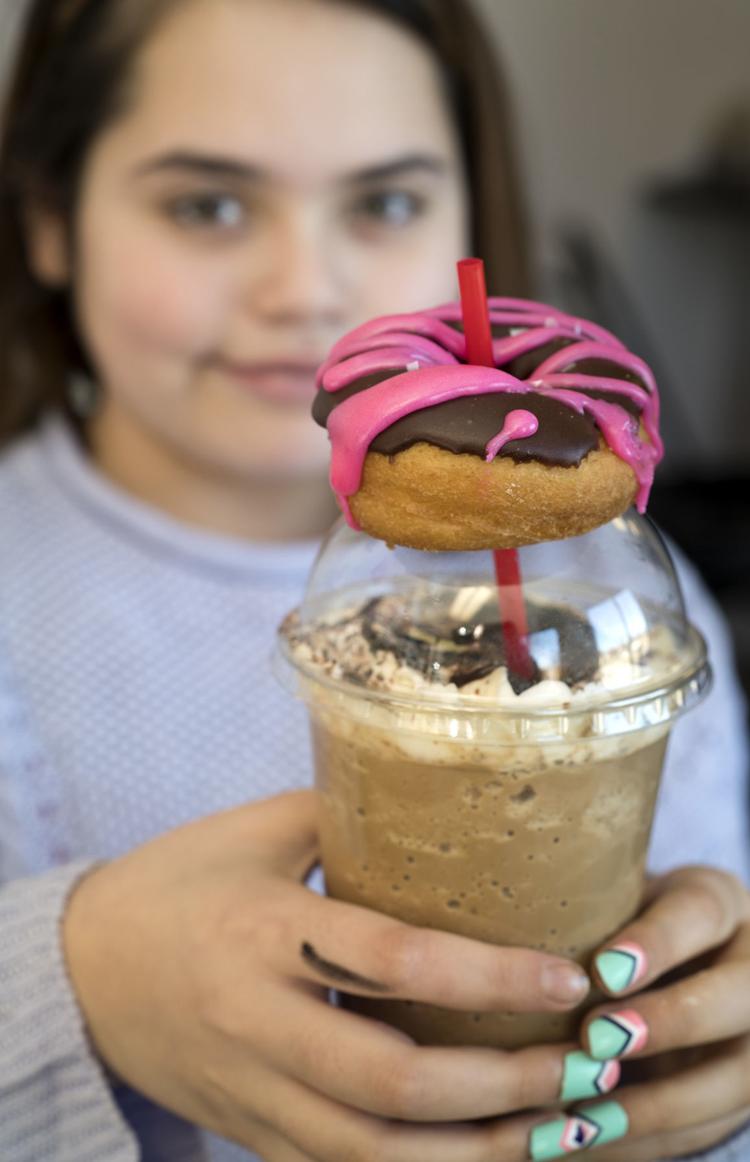 "Even the most unusual flavors work well in baked goods," Satterwhite, who loves anything with chocolate or coconut, explained.  
"Donuts represent a blank canvas," Jena Reyes, a traditionalist who enjoys cream-filled long johns, said. "So are cookies."
Indeed, many customers have been raving about the new bakery's elaborately-decorated baked goods.
"People ask why the Morningside location doesn't have such pretty pastries," Jena Reyes said. "Well, actually, they do. They just sell out in a hurry."
"Since we're just starting out in our location, our fancy donuts and bismarks aren't scooped up right away,"Satterwhite said. "You don't have to be here as soon as we open the doors."
Despite that, business has been increasing every day.
"We have big plans for the Hamilton store," Jena Reyes said. "This spring, we plan to offer outdoor seating and, eventually, we want to offer do-it-yourself cake or cookie decorating classes for kids and their families."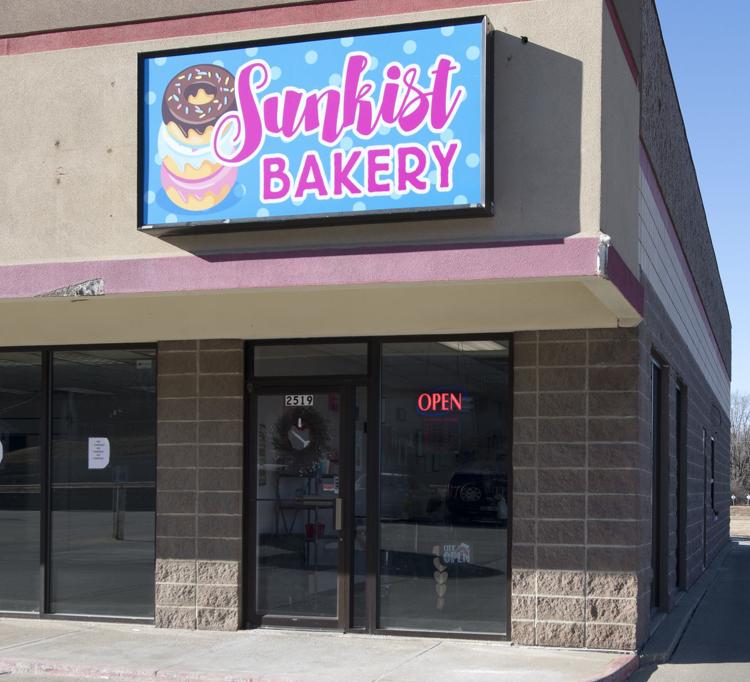 Luckily, Kennady Reyes is already a pro at decorating pastries.
"I like frosting that has lots of pink and red swirls," she said. "I like donuts with cereal and sprinkles on top. Plus there has to be glitter."
"Everything looks better with glitter," Kennady added with a knowing smile.  
Copyright 2019 The Sioux City Journal. All rights reserved. This material may not be published, broadcast, rewritten or redistributed.