HINTON, Iowa -- A person's ability to find a Tacos El Guero Restaurant has just gotten twice as easy.
The downtown Sioux City taqueria at 525 Pearl St. has recently expanded to include a 210 East Main St. eatery in the Plymouth County town of Hinton.
Wait, you say that Tacos El Guero will also be setting up shop at 1301 River Drive in North Sioux City in August? Plus, there are ongoing plans for opening a fourth locale on Sioux City's west side in the near future?
Phew! OK, a person's ability to find a Tacos El Guero Restaurant may soon be four times as easy.
Does all of this expansion worry Eduardo "Guero" Sanchez, the taqueria's owner and namesake?
"No, our customers like our food," he said with a smile. "Now, we will have more locations to serve our customers."
So, how does Sanchez's wife and business partner Candy Sanchez feel about this massive expansion?
"I worry that we're growing too quickly," she said. "But I'm also proud we're a family-owned restaurant with made-from-scratch food from family recipes."
Indeed, Tacos El Guero has become known for its full menu of authentically Mexican tacos, burritos, tortas, quesadillas and fajitas.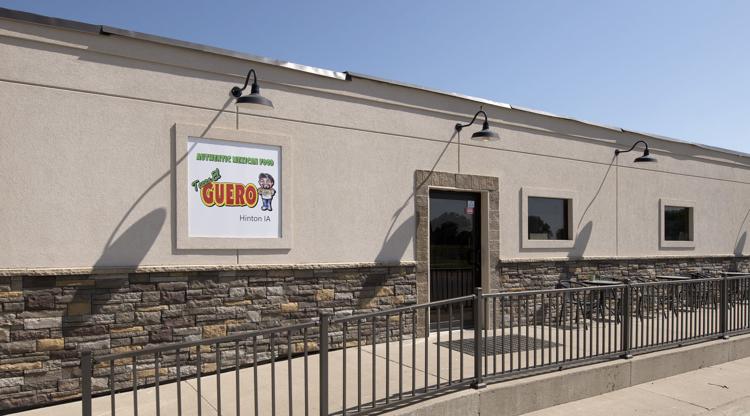 "In downtown Sioux City, the best sellers are our tacos and burritos," Sanchez said. "In Hinton, people like the fajitas and wet burrito (a burrito topped with a cheese sauce)."
"That's because our Sioux City spot is smaller and the pace is faster," Candy Sanchez noted. "Our Hinton location is so big, customers will want to stick around for a family-size meal."
You have free articles remaining.
Indeed, Tacos El Guero in Hinton has two dining rooms: a banquet room as well as a full-stocked bar for patrons who like to wet their whistle with a Mexican beer cocktail, complete with a chamoy-coated straw.
"I can't believe the size of this kitchen," Candy Sanchez said as her husband manned the grill. "In Sioux City, our kitchen is tiny, but here, we have space to spare."
Which is good news for Sanchez, who remains a master in concocting creative Mexican fare. 
That includes meaty combo fajita platters with avocado, grilled veggies and a side of rice and beans. Plus the wet burritos, when covered with a rich and creamy cheese sauce, is both decadent and delicious.
While her husband is happiest in the kitchen, Candy Sanchez said her main interest is in the front of the house.
"Tacos El Guero was built around family," she explained. "Our four children work here and so do many members of my family."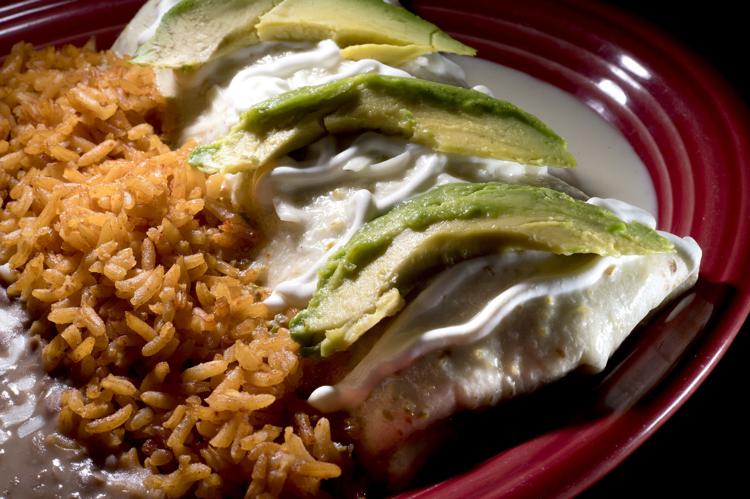 Having loyal employees like Dulce Cueva, who has been with the restaurant since it opened its doors five years ago, is just as important, Candy Sanchez said.
"You need good people and you must treat them well," she added. "Running a restaurant is like being in a big family. There may be a bit of drama, but everything works out in the end."
If Eduardo Sanchez is nervous about running multiple restaurants, he isn't showing much stress.
"I love cooking the foods that I grew up with," he said. "Being able to make a living at what I love doing is a blessing.
"Knowing that customers are enjoying what I'm making is very special," Sanchez said. "Having more locations means being able to share my food with more people."