DAKOTA DUNES, S.D. -- Some of Brandi Craig and Erin Vande Lune's patients were driving two to three hours from their Northwest Iowa homes to Sanford Health in Sioux Falls for prenatal care appointments.
Now, those patients will spend less time on the road, as Craig and Vande Lune -- both certified nurse-midwives (CNMs) -- are offering appointments the second and fourth Thursday of each month at Sanford Health Clinic in Dakota Dunes. The extension of outreach services marks the first time hospital-based midwifery care has been available in the Sioux City metro area. Pregnant women who choose midwifery care through Sanford Health will still have to deliver at the hospital in Sioux Falls.
"This is kind of a middle ground where we can meet them and they don't have to drive as far," Craig said as she sat in an exam room at the Dakota Dunes clinic. "We won't be able to do every prenatal visit here, but if we can do half or three-quarters of their visits here, then it saves them so much time."
Midwifery care, which spans adolescence through menopause, has been growing in popularity for years, but the practice has been slow to catch on in Siouxland. Unlike medical centers in Omaha and Sioux Falls, neither Sioux City hospital employs CNMs.
Terri L. Carlson, executive director of women's, family medicine and psychiatry and psychology for Sanford Health, said the Sioux Falls-headquartered health system hired its first CNM approximately 22 years ago and now employs seven full-time CNMs. She said the demand for midwifery services has only continued to grow over the years, largely due to the relationship-based approach CNMs take to women's health care.
Sanford Health, which also offers outreach midwifery care in Brookings and Brandon, South Dakota, decided to expand midwifery services to Dakota Dunes simply because patients requested it, according to Carlson. Sanford Health Clinic in Dakota Dunes now offers OB services, routines exams, gynecologic screenings, menopause counseling and hormone therapy and preventative health education.
"Many of our patients drive a significant distance from Northwest Iowa and other southern rural locations in South Dakota to see our nurse midwives Many of our patients asked us to come (to Dakota Dunes)," Carlson said. "We thought we would bring our clinic midwifery services to our patients as a result. It really offers a nice convenience for our patients who desire midwifery care."
Empowering patients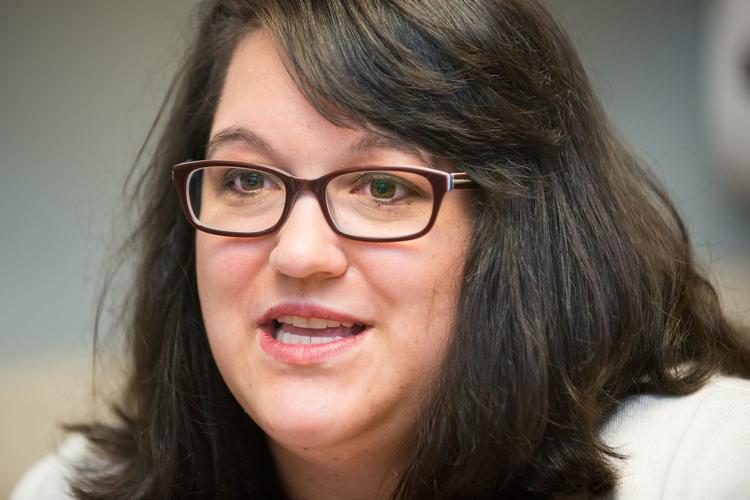 Craig said one of the main misconceptions about midwifery care that continues to persist is that all midwives perform "natural" home births.
"When I'm back in my rural Nebraska town, everybody just assumes that I do home births because I'm a midwife. I think there is a myth that we're all hippies and that we all boil water to sterilize our instruments," she said. "We're just health care providers like anybody else."
In fact, 97 percent of CNMs deliver in hospitals, according to the American College of Nurse-Midwives. Craig said some of her patients choose to give birth without the aid of pain medication, while others opt for an epidural. 
"When our patients are admitted for labor, we're there. It doesn't mean we're standing in the room," she said. "If they're coping really well and they're doing really well with their support person, we let them labor. When they need us, we're able to go and be with them."
Craig, who received her degrees from the University of Nebraska Medical Center and Frontier Nursing University in Kentucky, worked as a labor and delivery nurse and volunteered at a birth center before becoming a CNM. She said she liked the idea of being able to build a relationship with a patient as a midwife, which could continue long after the birth of the patient's child.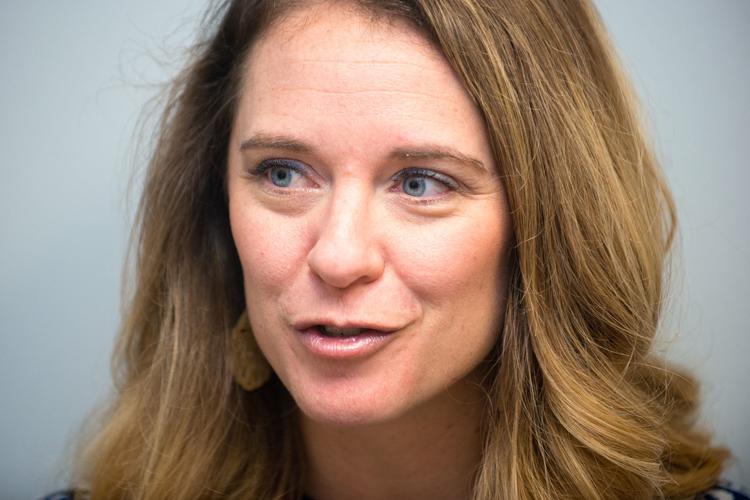 Vande Lune, who has nursing experience in pediatrics and neonatal intensive care, lived in Haiti for 2½ years, where she worked as a nurse manager at an orphanage. She said she saw fathers and grandmothers bringing babies to the orphanage to participate in a formula program, which in most cases meant the babies' mothers had died during childbirth or soon after.
When Vande Lune returned to the states, she said she told her sister, Sarah Roe, who was a labor and delivery nurse at the time, "If we can keep moms alive, we can keep families alive." The two enrolled in midwifery school at Frontier Nursing University. Today, Roe also works as a CNM for Sanford Health.
"The goal was to care for the whole woman and the family and kind of come alongside them. There are still midwives who care for the kids afterwards, but the practice we are in is pretty specialized in well-woman and childbirth care," Vande Lune said. "We're really trying to give (patients) the knowledge, so they're empowered to make the decisions that are right for them."
Different options
When choosing between an OBGYN, a CNM or a family practice physician, Craig said the most important thing patients need to consider is whether they feel comfortable with that particular provider.
At Sanford Health, Vande Lune said CNMs and OBGYNs work as a team. Both are in-house 24-7. In the event of an OB emergency, Vande Lune said an OBGYN is available to step in and assist. 
"We try and maintain a consistent approach to delivering safe women's health care, while at the same time offering different approaches to meet a variety of women and give them options," she said.
Besides attending hospital births and providing clinical care, Craig and Vande Lune also triage women who are at least 15 weeks along in their pregnancies who come to the hospital for a variety of reasons -- they can't feel their baby moving, have fallen on their side or are experiencing blood pressure issues. Sanford Health patients who live a significant distance from Sioux Falls also have access via phone to an on-call CNM who can triage and offer support.
Vande Lune said she and Craig are also developing relationships with CNMs who offer home birth services in the region. According to Craig, women planning to have home births attended by a CNM can expect a "smooth transition" to care at Sanford Health if they run into problems during their pregnancies.
"If a woman would come in and discuss wanting a home birth, that's something where we feel like we can put them in safe hands, so they can get consistent prenatal care and have safe deliveries," she said. "If something would come up in their pregnancy that risks them out of having an out-of-hospital birth, we've partnered with them to allow them a pathway to deliver safely in the hospital."