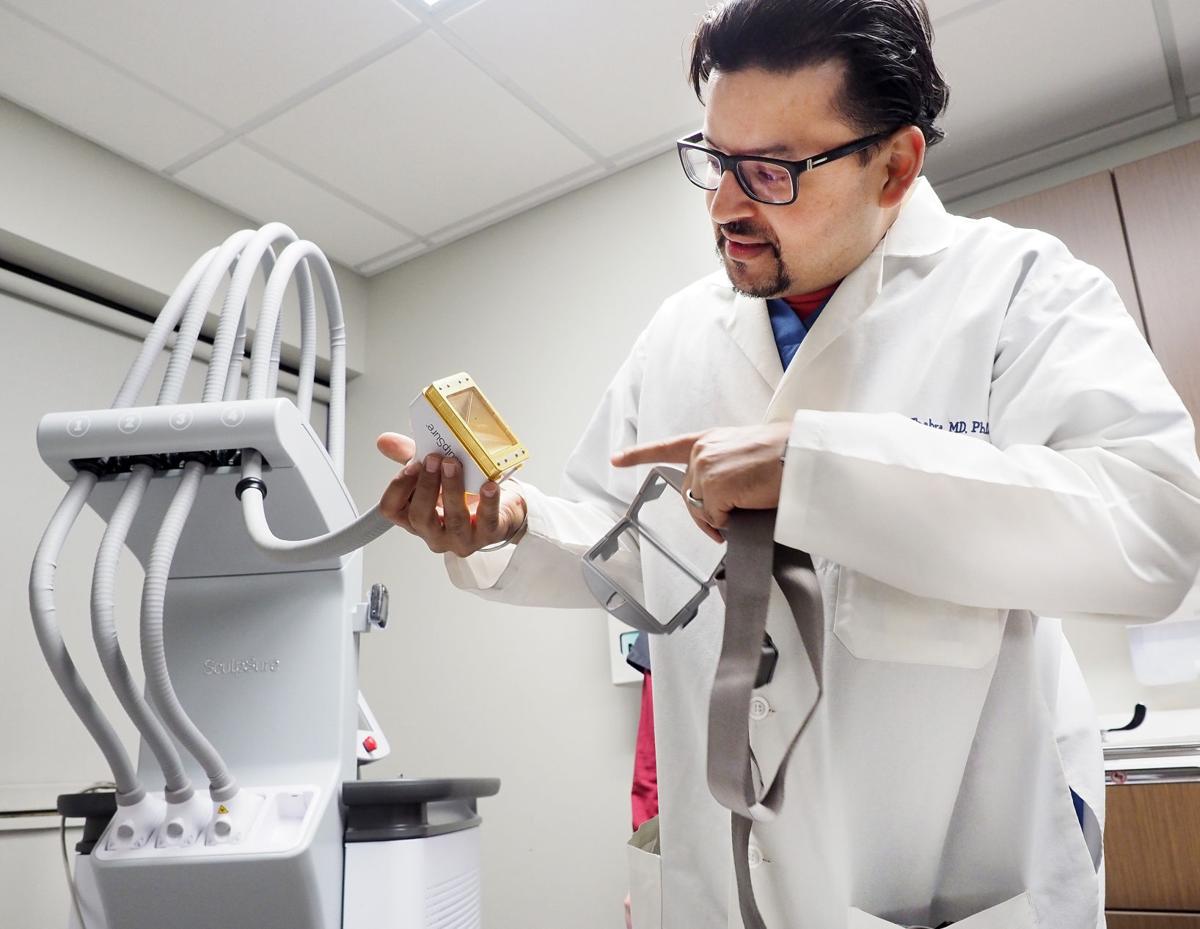 SIOUX CITY -- A robot-like machine with four applicators that mimic octopus tentacles promises to melt away those stubborn fat pockets that a healthy diet and hours spent at the gym just can't seem to erase.
SculpSure, which is offered at Midlands Cosmetic, 4301 Sergeant Road, is an FDA-approved laser treatment for noninvasive lipolysis -- the breakdown of fat -- of the abdomen, flanks, back, inner and outer thighs, and even under the chin.
Body contouring treatments, such as SculpSure, have "taken off," according to dermatologist Indy Chabra, as nonsurgical alternatives to liposuction. He said SculpSure is popular with women in their 30s to late 40s who are fairly physically active.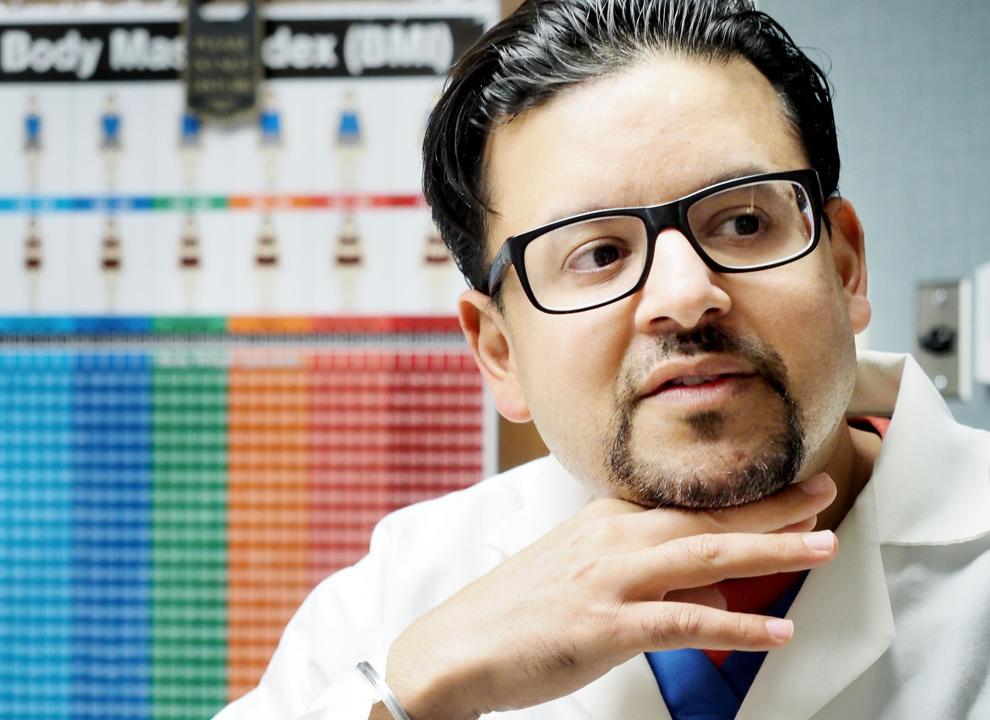 "They look at this as more of an adjunct. They feel like there are certain areas where they still have some extra fat and they'd like to target those areas -- the belly, sometimes the thighs," he explained. "The results aren't going to be as dramatic as with liposuction and maybe abdominoplasty, but neither is the invasiveness of the procedure or the cost."
Temperature's effect on fat cells was first studied in mice, then Harvard researchers froze the skin of pigs, which resulted in panniculitis, inflammation of the fatty layer under the skin. This study, Chabra said, ultimately led to the development of CoolSculpting, a treatment that uses controlled cooling to target and kill fat cells.
In 2015, Cynosure, a developer and manufacturer of light-based aesthetic and medical treatment systems, received FDA approval for thermolipolysis, the breakdown of fat by heat. Chabra said SculpSure, which uses a very sophisticated 1060-nanometer diode laser to penetrate through skin and heat fat cells, offers treatments that are faster and less painful and produce fewer side effects than fat-freezing procedures.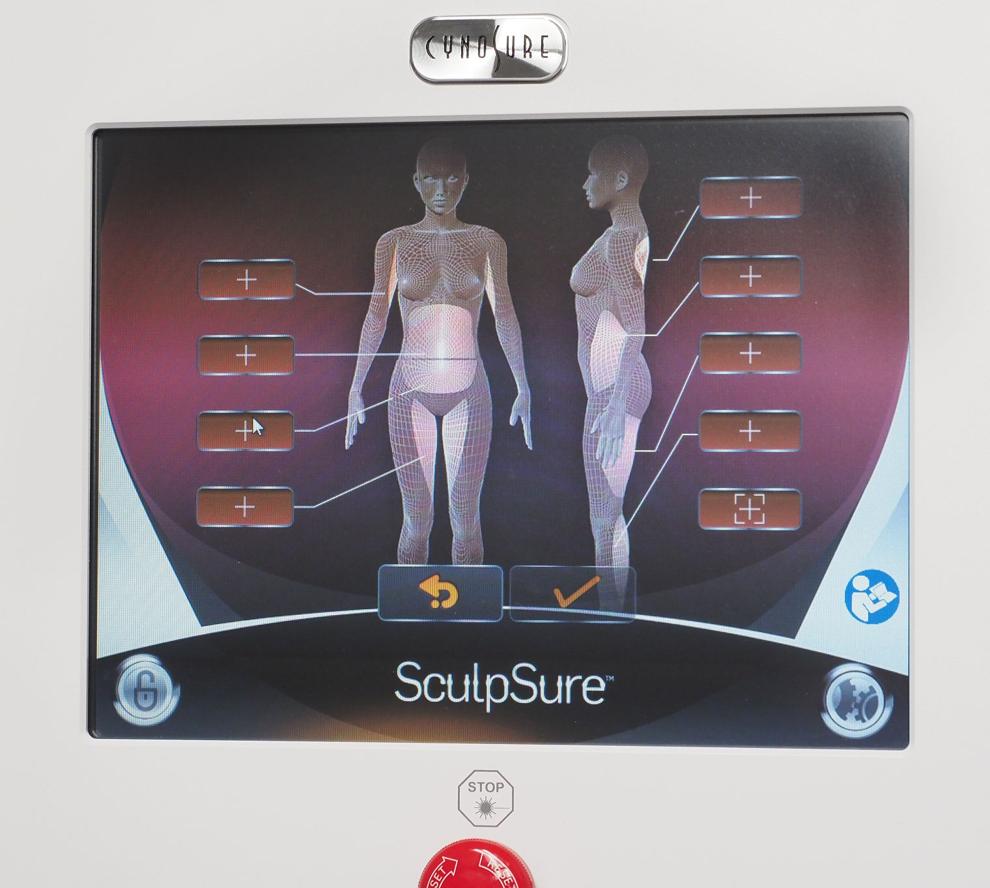 "We want the best technology that works for our patients; that's why we ended up going this route," he said of Midlands Cosmetic. "I think the nodularity is less, the pain is less, the numbness is less and there haven't been any reports of paradoxical increased fat."
People who have large tattoos and are taking certain medications, as well as pregnant woman, aren't candidates for the 25-minute laser treatment, according to Chabra. Before beginning a treatment, he marks patients' problem areas with a marker, weighs them and photographs the areas of their bodies that are being targeted. The change that takes place, Chabra cautioned, is "subtle."
A belt is placed on patients who lie down on a procedure table. Lotion is applied to their skin, the applicators are secured to the targeted area with the belt, and then the machine is turned on. On the touchscreen, Chabra can select the patient's gender, their age, whether they are a returning or new patient, and the area being targeted. As the machine goes through heating and cooling cycles, Chabra said patients will hear the humming sound of a fan running.
SculpSure keeps the targeted area of fat in a range of 42 to 47 degrees Celsius without burning the skin. Chabra said patients actually report that their skin feels chilled during the treatment.
"Patients feel some tingling, maybe a little bit of cramping," he said. "The goal with treatment is to feel a little bit of the cramping, but not too much. If you're not feeling anything, then we will dial it up a little bit, or if you say, 'It's too painful,' we'll dial it down."
According to Chabra, patients who have a body mass index (BMI) of 30 and below will have the best results with a maximum of two or three treatments per targeted area. Chabra said abdominoplasty and liposuction are much cheaper and more effective options for patients with BMIs above 30, because the larger patients are, the more SculpSure treatments they will need.
"It's amazing that without surgery you can have a machine heat your skin and reduce fat. The flipside is, you have to understand that it can only do so much," he said of SculpSure, which costs $300 per applicator used. "You can't have dramatic change without the potential for dramatic wrong."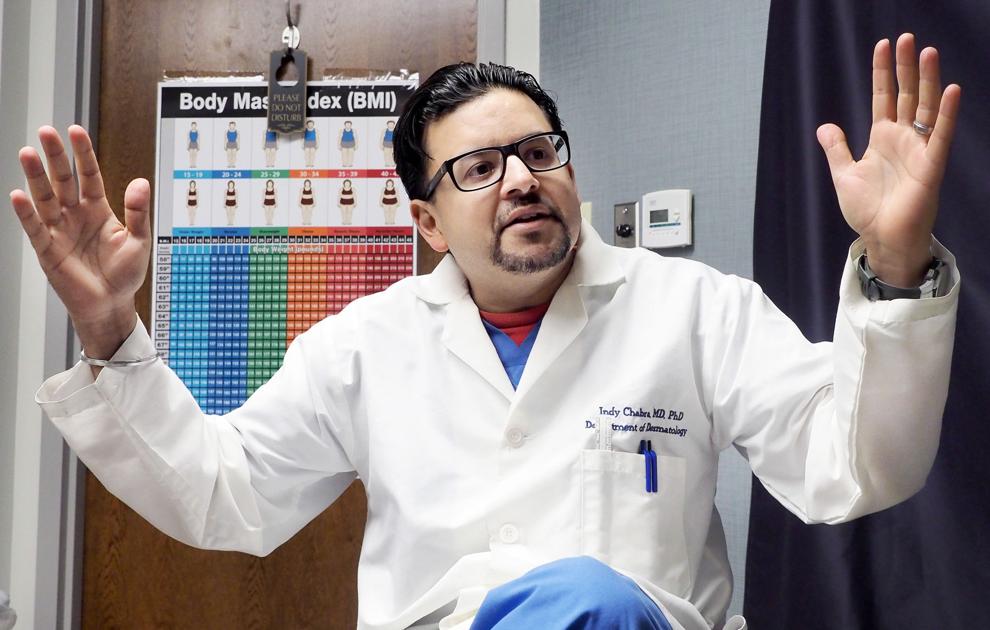 After treatment, Chabra said patients can expect to feel a little tightness and soreness, as if they had been doing sit-ups.
"We tell them to maintain a normal lifestyle, because after you're heating up the fat and destroying it, the body's lymphatics will take that fat away," said Chabra, who encourages patients to hydrate well and massage the treated area if needed.