SIOUX CITY | After Karl Schenk was diagnosed with stage 3 pancreatic cancer in November 2014, sympathy cards began filling his mailbox.
Seventy-four percent of patients with pancreatic cancer die within the first year of diagnosis, while only nine percent survive more than five years, according to the American Cancer Society. Schenk was well aware that the odds weren't in his favor.
Still, the 52-year-old farmer and father of four from Jefferson, South Dakota, thought, "Maybe I can beat this."
"I was scared, there are some very black, dark days shortly after diagnosis," he said. "Then you start to get your fight on and you say, 'Maybe I do have a path to a cure,' and you start working toward that goal."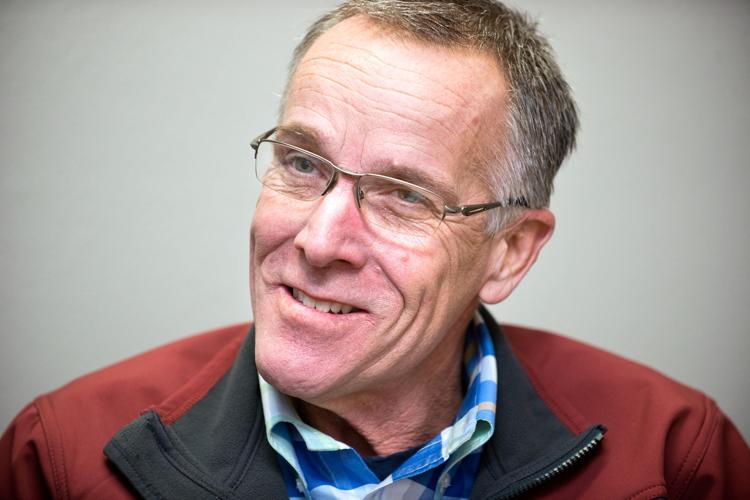 More than two years later, after a cutting-edge combination of chemotherapy, radiation and surgery, Schenk said he's back to 90 percent of who he was before the cancer diagnosis. He water-skis, hunts and rides horses like he used to.
Karl Schenk and his wife, Nancy, a physician who practices at Family Health Care of Siouxland Dakota Dunes Clinic, are sharing his story of survival in order to give others battling pancreatic cancer hope of a potential cure.
Cells grow out of control
An estimated 53,670 people will be diagnosed with pancreatic cancer in the United States in 2017, according to the American Cancer Society. Pancreatic cancer starts when cells in the pancreas, an organ that sits behind the stomach and converts food into fuel for the body's cells, start to grow out of control. The disease, which is the third-leading cause of cancer-related death in the United States, is expected to claim 43,000 lives this year alone.
"It's really interesting how slowly some of that medical advancement news makes it out to the general public," Karl Schenk said. "That's probably one of my biggest frustrations with this entire chapter of my life -- what does it take to get that positive information out to people so they just don't give up, that the medical community doesn't give up on these people?"
Karl Schenk was busy with family life and farming when he began experiencing back pain. He chalked the discomfort up to indigestion, but three years ago at harvest time, he could no longer grin and bear it.
Nancy Schenk said she suspected something was wrong with her husband. At the time, she thought he had an infection.
Doctors suspected a gallstone may have migrated to Karl Schenk's pancreatic duct. They sent him to Nebraska Medicine in Omaha to have the suspected blockage removed. Two days after the procedure, Karl Schenk was still struggling. Further testing revealed a mass, which was 2.7 centimeters in size, on his pancreas.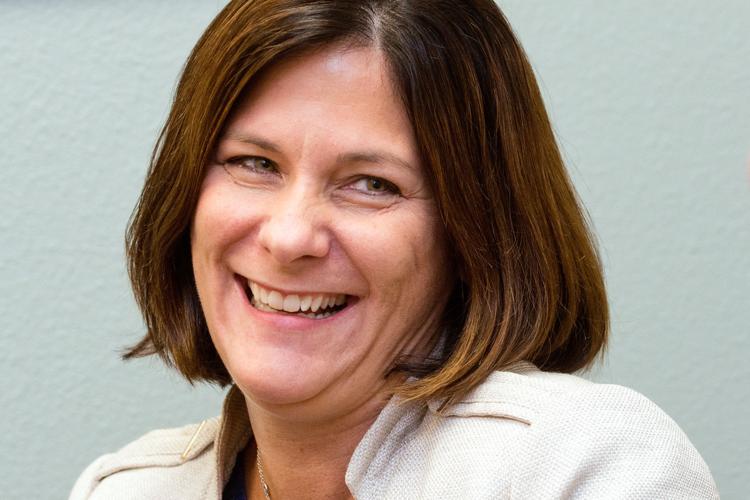 "For me, cancer had been ruled out," Nancy Schenk said. "But as soon as they did a different type of scan and found the tumor, I knew exactly what that diagnosis meant for most people -- that was that he wasn't going to be here in another six months. It was very scary at that time."
Nebraska Medicine arranged for Karl Schenk to see a surgeon, but the wait was three to four weeks. Panic-stricken, Nancy Schenk said she contacted her brother, who works at Mayo Clinic in Rochester, Minnesota, to see what other options were available for her husband. Within 12 hours, Nancy Schenk said her husband had an appointment at Mayo Clinic.
"Higher level pancreatic cancer, stage 3 or stage 4 -- most of those are considered non-operable or not curable," she said. "This surgeon that we talked to on that first day that we were (at Mayo Clinic) said, 'Things are changing and we can do a surgery for you.'"
Instead of rushing in and doing the surgery quickly, Karl Schenk said his surgeon wanted to treat him with a course of high-level chemotherapy, followed by radiation. Then, the tumor would be removed.
"They're not worried about the tumor in the pancreas -- that's not going to kill you. It's the metastases that might be in your body that they can't see, so they want to kill those off first and then worry about the tumor in the pancreas," Karl Schenk explained. "Chemotherapy and radiation followed by surgery is the only potential cure for this disease today, so there is hope for a cure if you've been diagnosed with pancreatic cancer."
About a week after the diagnosis, he started a regimen of Folfirinox. He took the combination of three chemotherapy drugs and a vitamin every two weeks for about three months. By the third session, he said he felt "pretty rotten."
"It's a cumulative effect. It's going to build up in your body," he said. "You know it's going to make you sick. You know it's going to depress you, but you also know it's something that could potentially extend your life if not save it."
You have free articles remaining.
After each session, Karl Schenk was asked to rate how he felt on a scale of 1-10. Even when he felt like "garbage," he said he circled "10" to ensure he could get another treatment.
"You know if you complain, they might just take it away from you," he said. "It didn't matter how rotten I felt, I circled the '10' and I said, 'Thank you, sir. May I have another one?'"
Testing that measures the level of tumor-associated antigens in the blood showed that Karl Schenk's cancer was responding to the chemotherapy. Next up: six weeks of radiation therapy.
"He was able to build up his system and he got to the point where he was a candidate for surgery; he's like, 'I feel so good I don't want to do it,'" Nancy Schenk recalled.
As the Schenks were driving up to Rochester for Karl Schenk's surgery, they read stories of pancreatic cancer survivors. Their spirits were also lifted thinking about the people all over the world who were thinking about them and praying for them.
On June 15, 2015, at 1 p.m., after a four-hour delay, Karl Schenk entered the operating room for a 13-hour operation that would involve the removal of the tumor, along with his stomach, spleen, pancreas and duodenum. Nancy Schenk sat in a waiting room with her mother and father, her children and a friend.
The group talked and played games as they waited to hear whether the surgeon had found any evidence of metastatic disease. Nancy Schenk said the first step of the procedure involved inserting a camera through holes poked in her husband's abdomen to find out whether the tumor was contained. If so, the surgery, which Nancy Schenk said would be the largest Mayo Clinic had ever done, could move forward.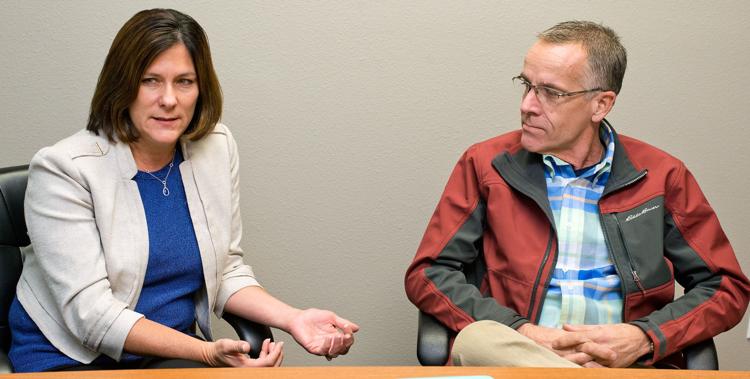 "He would never want to put somebody who had metastatic disease through the Whipple because it's such an extreme surgery and recovery takes six months to a year," Nancy Schenk said of surgeon Mark Truty. "If they would've found (metastatic disease), then they would've come out and said, 'I'm sorry. We couldn't do anything more. We've closed him up.' That was the most intense portion waiting for them to come back."
About an hour later when she heard that the operation was moving forward, Nancy Schenk said she felt immediate relief and encouragement.
"I think that pulled us through the rest of the 12 hours of the surgery, because he made it passed that hurdle," she said.
Nancy Schenk said she recalls Truty walking across the dark room at 2 a.m. to tell her that the tumor looked completely dead and that he got all the margins.
"It was a success. They only had to give him one unit of blood for 13 hours of surgery," she said. "He was already being extubated within the first hour after this major surgery. He just did so well."
As a result of the surgery, Karl Schenk's ability to absorb nutrients changed dramatically. His weight dropped from 210 pounds to a low of 140 pounds.
He said the first three months of recovery were the toughest. When he ate, he felt nauseous. 
"I became instantly diabetic when they took my pancreas," said Karl Schenk, who started counting carbohydrates and taking insulin. "Within six months, I was on a pump and a continuous glucose monitor. That was fairly easy."
Getting his strength back, however, took some time. Karl Schenk had to eat small, frequent meals, because his intestines had been shortened. Off and on for a year after surgery, he received intravenous feeding to help supplement his nutrition.
"His esophagus is connected to the second part of his small intestine," explained Nancy Schenk, who joked that she lovingly calls her husband "the gutless wonder." "He doesn't have storage to hold things to go through slow and he has less surface area for absorption of nutrients." 
After everything he has been through, Karl Schenk said he's grateful for the quality of life that he has. He doesn't like to say that he "beat" cancer, because he doesn't know what the future holds. So far, he said his outlook looks good.
"One of the reasons I fought so hard to get back is that I wanted to show there is a good quality of life from this surgery and give hope to people who find themselves in this unfortunate set of circumstances," he said.