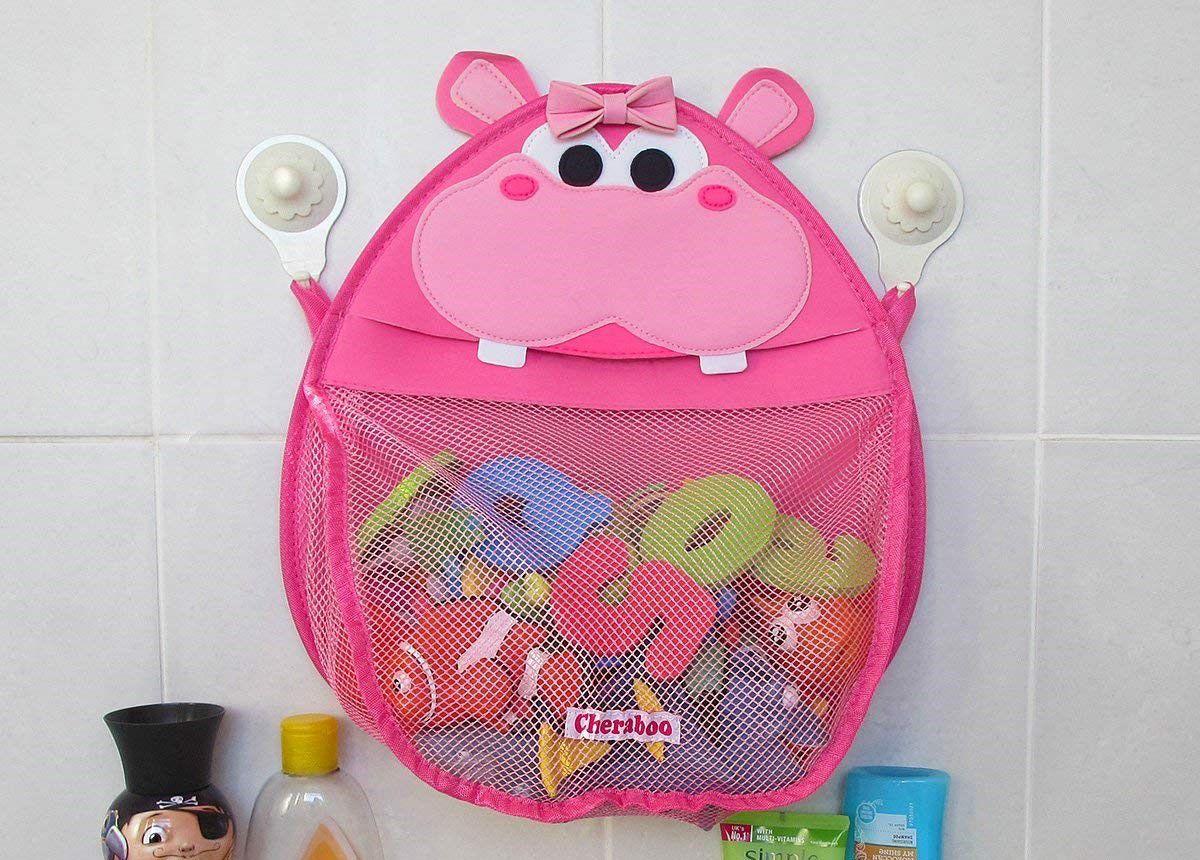 When you have multiple kids sharing one bathroom, chaos usually ensues. From preventing mixed up toothbrushes to hair ties and bobby pin disappearances, keeping your children's bathroom organized is no easy task. These cute kids' bathroom organizers will make you feel up to the challenge:
1) A Colorful Toothbrush Caddy
This colorful toothbrush storage caddy mounts to the wall to save precious counter space. The toothbrush hangers keep nasty toothpaste build up from happening like it does in the bottom of a toothbrush cup holder, and the toothbrush holders are color coordinated in blue, pink, and green. The back of the caddy has four storage compartments for toothpaste, combs and brushes, and hair accessories.
2) Hippo Bath Toy Organizer
Getting a toddler into the bath on a regular basis can require a little creativity and a lot of bath toys. If you're still in the stage where making bath time fun is a must but you're tired of your tub being taken over by rubber duckies, try this mesh hippo-shaped bath toy organizer. It'll keep your tub clutter-free and will keep toys free of mold and mildew. It also comes in blue and pink.
3) Cute Cat Storage Pouches
These over the door hanging storage pouches are waterproof, moisture proof, and adorable. They're perfect for storing kids' bathroom essentials like shampoo, soaps, wash cloths, brushes, and glasses.
Sprout new ideas
With our home & garden newsletter!