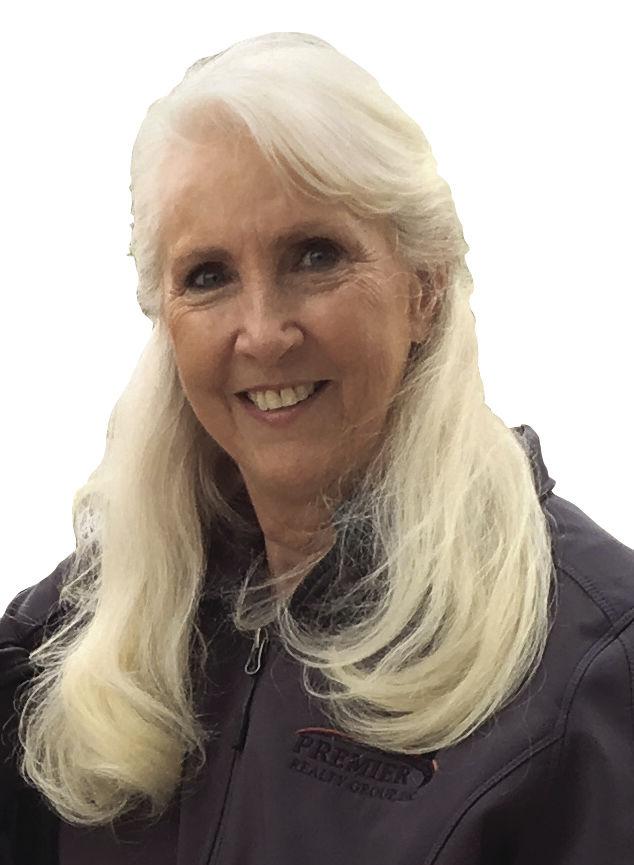 KATHY BAKER
Realtor® with Premier Realty Group, Inc.
---
How long have you been a Realtor®?
Where are you from?
I was born and raised in Sioux City. I have five sisters and four brothers.
Why did you choose to be a Realtor®?
Twenty years ago I sold my home in Leeds. This Realtor came and I showed
him my house. He said you are pretty good at this. You should be a Realtor. At the time I had a beauty shop in my home, and I was breaking my back, bending over shampoo bowls. 
What is your favorite house style?
I love homes with lots of windows. I love windows, I love sunshine, I love color.
What was your childhood nickname?
My youngest brother Patrick called me "Hattie" because he couldn't say Kathy
What is your hidden talent?
Who's your favorite song?
I like Christian music. My favorite song is "Jesus Take the Wheel."
Android or iPhone?
What is your favorite meal?
I love prime rib with a loaded baked potato and an awesome salad.
What accomplishment are you most proud of?
The thing I love doing most is playing the piano at my church. I play weddings and funerals. I played for the church choir.
If you could have dinner with any three people, dead or alive, who would they be? 
Jesus, my mother (who died two years ago), and my father
Who would play you in a movie?
Sandra Bullock. She's no nonsense. I say what I think. I'm short and to the point, and so is she.
What is your favorite movie?
When you're not at the office, where can people find you?
Either at home with my Dad or at church.
If you could take any three items with you to a desert island what would they be?
My Rosary, my kids and food for a party
What is the best concert / show / entertainment you've ever been to? 
I took my two daughters and nieces to New Kids on the Block twice.
What was your first car? 
A Ford Pinto, white with green - it was a neat little car. 
What is one of the other interesting jobs you've held?
I used to drive a truck (semi). I had a commercial driver's license (CDL).
---
Kathy Baker
Premier Realty Group, Inc.
712-259-0471