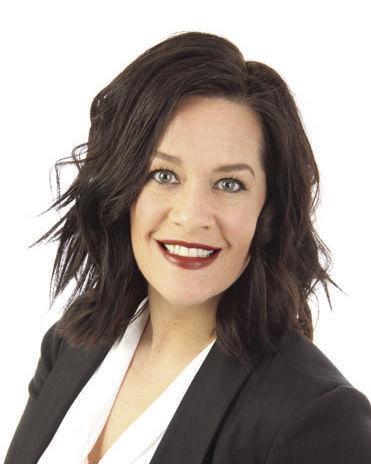 PRISCILLA ANDERSON
Realtor® with Century 21 ProLink
---
How long have you been a Realtor®?
I am in my second year as a Realtor®.
Where are you from?
I was born & raised in Sioux City, Iowa.
Why did you choose to be a Realtor®?
I chose this career because I enjoy people and every day is new and different. 
What is your favorite house style?
My favorite style of house is probably contemporary or mid-century modern. All styles of homes with lots of natural light, open spaces, & a connection to outdoor living space appeal to me.
What accomplishment are you most proud of?
I am most proud of my family; my husband Ronnie and I have three children, Chavi – 10, Sully – 8, & Sly – 5.
What's your hidden talent?
My 'sort-of' hidden talent is that I practice Olympic-style weight lifting.
What was your childhood nickname?
What is the No. 1 most played song on your iPod?
There are too many to choose one! I'm all over the map, but old Wu-Tang Clan, Maren Morris & Prince are getting a lot of air time in my car right now.
What is one of your favorite quotes?
"There is only one way to avoid criticism: do nothing, say nothing, & be nothing."
If you could have dinner with any three people, dead or alive, who would they be? 
Android or iPhone?
iPhone, but I respect the opinion of those who favor an Android.
What's your favorite meal?
Anything Mexican: tacos, burritos, etc.
If you could only take 3 items to a desert island, what would they be?
My phone, my coffee, and my cast iron skillet.
When you're not at the office, where can people find you?
What was your first car? 
A blue 1994 Chevy Corsica.
What was your worst/best job? 
What is the best concert/show/entertainment you've every been to?
Garth Brooks is tough to beat for a live show!
---
Priscilla Anderson
Century 21 ProLink 
712-253-7580