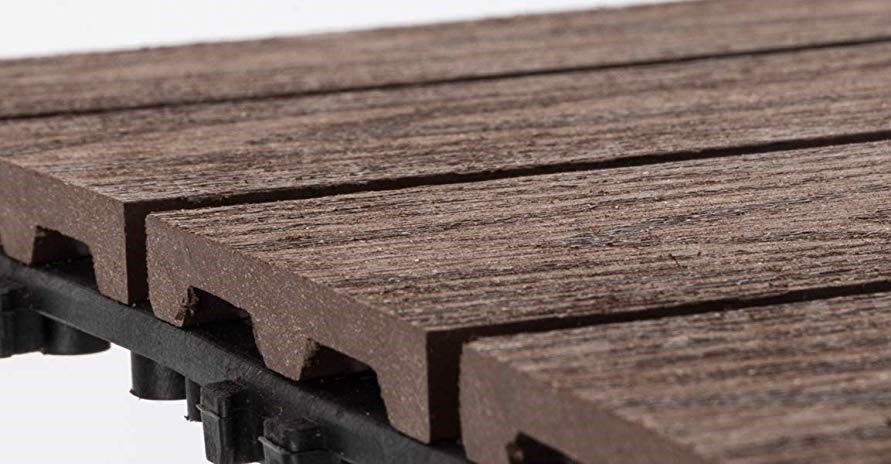 If you've always dreamed about spending your spring and summer on your own beautiful deck or patio, but you've put off renovating that cracked concrete slab patio or worn out wood deck because you weren't sure it was in your budget, you need to know about these affordable decking tiles.
How It Works
These decking tiles from Matladin will instantly transform your outdoor space. The interlocking tiles can cover unsightly worn out all-weather carpet, concrete patios, or splintery wood deck surfaces. They're easy to install yourself and require no tools. With a pack of 9 tiles that cover 9 square feet coming in at just $33, they're also budget-friendly.
A Better Outdoor Surface
These water-resistant tiles are the perfect outdoor surface. They're made from a nontoxic and eco-friendly wood-plastic composites material that's resistant to the problems traditional wood decks face like mildew and insects. The anti-slip design is safer for children that rough concrete surfaces.
Endless Uses
These tiles are the perfect way to transform your deck or patio on a budget, but they're also great for balconies, around pool, in mud or sun rooms, and even to cover up dated bathroom tile while you save for a big renovation. They're easy to clean, attractive, and simple to set up, so your deck and patio can be ready for the next backyard party.
Sprout new ideas
With our home & garden newsletter!