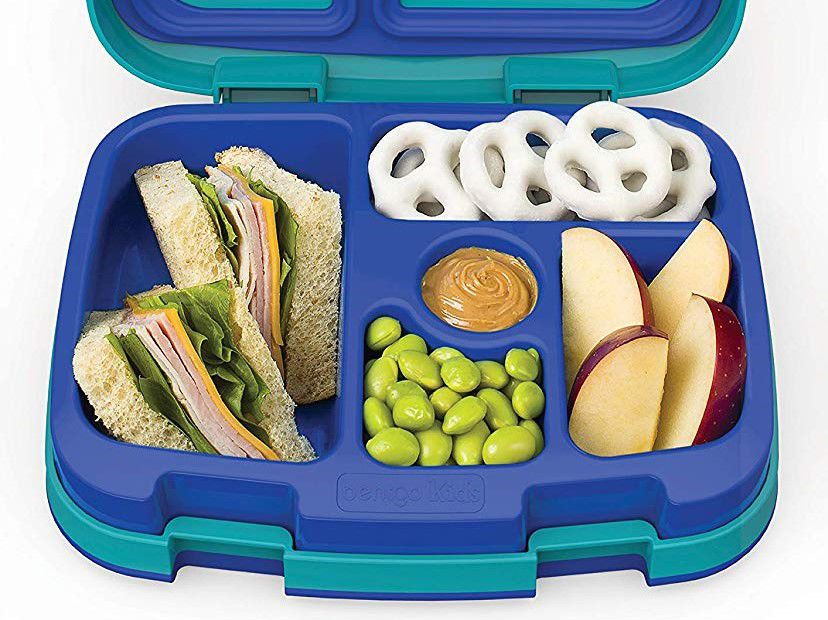 If you're gearing up for back to school and want to pack nutritious lunches for your kids this year, you'll want to check out Amazon's best-selling lunchbox. Here are the reasons customers are flocking to this perfectly sized bento style lunchbox in droves:
Perfectly Sized Compartments
This bento style lunchbox from Bentgo has perfectly sized leak proof compartments for kids 3 to 7 years old. The 5 compartments vary in size, from a small round compartment that's perfect for dipping sauces or peanut butter to a large compartment that fits a sandwich or main.
You have free articles remaining.
Fun Prints and Colors
This lunchbox comes in fun prints and colors that kids will want to show off to friends. The most popular print is blue sharks, but the box also comes in camouflage, mermaid scales, pink polka dots, spaceships, and unicorn prints.
BPA-Free
Though kids might place more value on fun prints and colors, parents know the importance of food-safe materials. These boxes are made from BPA-free plastic and are dishwasher safe. The fact that they were so easy to clean was a major reason customers gave these lunchboxes 4.8 out of 5 stars.