ORANGE CITY, Iowa | The theme for 78th annual Orange City Tulip Festival has been announced, as organizers have picked "Where Flowers Bloom So…
SIOUX CITY | About 75 people took part in Saturday's Bike-N-Bite event, a community cycling tour of local eateries, which returned to Sioux Ci…
LAKE VIEW, Iowa | The shores of Black Hawk Lake will abound with visitors the weekend of July 14-16, for the 2017 Black Hawk Lake Summer Water…
SIOUX CITY | Juneteenth, a holiday marking the end of slavery in the southern United States, was celebrated Saturday in Sioux City. 
SIOUX CITY | Since its inception in 2000, Awesome Biker Nights has given away more than $1,000,000 to charitable causes in Siouxland. 
The traditional start of the summer vacation season, always produces vacation-themed reports. This year's theme is "vacation shaming."
SOUTH SIOUX CITY | The winner of this year's South Dakota Kayak Challenge came in just nine minutes shy of last year's record time to complete…
At Brightside Cafe & Deli, diners can "Feed it Forward" -- paying ahead for a meal for someone who can't afford it. So far, most recipient…
Dec. 10 is National Lager Day, so here's a ranking of 15 light lagers.
Nothing says "celebration" like a ridiculously expensive piece of meat. Well, that's not really true, but this is the time of year for splurgi…
Up to 20% of people may have a food addiction or exhibit addictive-like eating behavior.
LONDON (AP) — Mulled wine, warm spiced cider and hot toddies have long been British staples during winter.
You know those Christmas tree nougat things? Apparently no one actually wants them.
Melania Trump unveiled her White House Christmas decor earlier this month, but first ladies have been making things festive for the holiday fo…
Whether you're a hot sleeper who finds yourself kicking off the sheets and blankets every night or a cold sleeper who piles on duvets and stil…
After a lifetime of waiting, Andy has scored his first pickup truck— and, big surprise, it needs some work.
Smart home enthusiasts love Amazon's virtual assistant Alexa, so it's no surprise the same tech savvy set loves Echo Flex smart plugs. If you'…
There's plenty of rusty body work to fix up. In theory, that's a cosmetic problem, so who cares? In reality, the stuff isn't just bad looking.…
Eventually, I'd love to replace the seats with fancier versions. Perhaps some leather ones from a junked-out truck could be scored, or heated …
Lastly, I'd love to add some gadgets to the truck. Things like a backup camera, a CarPlay stereo, and a tire pressure monitoring system would …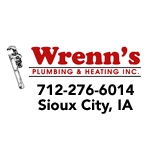 Wrenn's Plumbing & Heating Inc.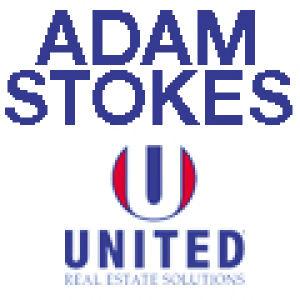 Adam Stokes United Real Estate Solutions