The Nebraska Tourism Commission said 749 people visited all 70 stops on the 2018 Nebraska Passport list. See the top 15 sites visited:
ORANGE CITY, Iowa | The theme for 78th annual Orange City Tulip Festival has been announced, as organizers have picked "Where Flowers Bloom So…
SIOUX CITY | About 75 people took part in Saturday's Bike-N-Bite event, a community cycling tour of local eateries, which returned to Sioux Ci…
LAKE VIEW, Iowa | The shores of Black Hawk Lake will abound with visitors the weekend of July 14-16, for the 2017 Black Hawk Lake Summer Water…
SIOUX CITY | Juneteenth, a holiday marking the end of slavery in the southern United States, was celebrated Saturday in Sioux City. 
SIOUX CITY | Since its inception in 2000, Awesome Biker Nights has given away more than $1,000,000 to charitable causes in Siouxland. 
The traditional start of the summer vacation season, always produces vacation-themed reports. This year's theme is "vacation shaming."
This vegan, gluten-free dessert bar recipe is a favorite of patrons at Maxie B's bakery in Greensboro, North Carolina.
What's the difference between buttercream and fondant, and how should you use cream cheese frosting? Answering these sweet questions and more.
The Wards of Ward's Happy Chicken Eggs share why farm-fresh eggs are best — and how to tell if eggs aren't fresh.
Waiting for fruit to come into season is worth it for this fresh blueberry pie.
The North Carolina bakery achieved renown with its pursuit of classic Southern cakes, then continued to adapt to prioritize its community.
Coconut extract adds depth to a citrusy lemon bar recipe.
Sponsored Content: If you have a lawn or landscape, you need to read about these great products.
Q: I have a question about a letter I received from my county assessor's office. I live in Maricopa County, Arizona. The form asks how many pe…
Coffee grounds help make us our perfect cup of joe day in and day out...but if that's all you're using them for then you're wasting a precious…
Sponsored Content: Everyone is remodeling these days. Get tips on your bathroom remodel and paired with the right contractor for the job.
Maybe it's a loud crash overhead. Maybe it's shattering glass. Maybe it's a steady drip of water coming down from your kitchen ceiling. For a …
Sure, the ever-functional bathroom is sometimes swept aside in favor of decorating more grandiose rooms. But your bathroom doesn't have to be …
Sponsored Content: Spring Cleaning Is Hard, Make It A Little Easier With These Fantastic Products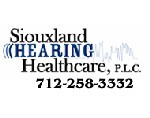 Siouxland Hearing Healthcare P.L.C.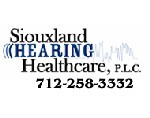 Siouxland Hearing Healthcare P.L.C.