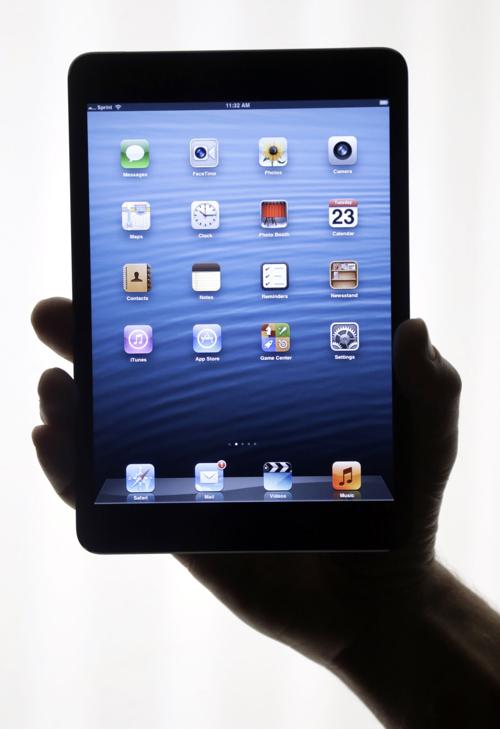 SIOUX CITY | Inconceivable, right?
There's no way you, your family or friends could spend a week without watching TV, logging onto a computer or incessantly checking Facebook updates and other apps on a smartphone. Or could tuning out that technology lead to more informed direct communication or a rebirth of enjoyment of the outdoors?
Certainly, unplugging in a wired world is a huge challenge, said Morningside College professor Dean Stevens.
"In this modern world, it seems almost impossible to put down the screen," Stevens said.
Nonetheless, Screen-Free Week is at hand, and from May 4-10 officials from the Campaign for a Commercial Free Childhood, based in Boston, Mass., are challenging people to unplug from digital entertainment and rediscover the joys of life beyond a screen.
"Really being present in the moment is hard for people," said Sara Adelmann, project manager for Screen-Free Week.
The CCFC throws in a disclaimer that shows the overwhelming magnitude of technology in the culture -- the screen-free goal applies to people's personal time and isn't intended to include work commitments or school usage.
Some schools and libraries, such as in Battle Ground, Wash., and Missoula, Mont., hold alternative events to help people resist the lure of screens. Sioux City School District spokeswoman Alison Benson said school officials don't plan to push for participation.
Adelmann encourages people to unplug from digital entertainment and spend their free time playing, reading, connecting with family and friends and getting outside as they work through Screen-Free Week. The endeavor is aimed mostly at children, but anyone should consider taking part, she said.
The number of national groups that have joined in support is now at 40 with the addition of the American Academy of Pediatrics this year. Adelmann said it is impossible to know how many people tune out technology for the whole week.
"Screen time in general is a really timely topic for people. I think families are struggling with it -- how much is too much, what is the balance. People are looking for ways to reflect on that," Adelmann said.
Stevens heads the Morningside Mathematics Department, which includes computer science courses. He said some obsessive people will take screen time to extreme lengths and believes children's use of devices should be limited to avoid violence in video games. But for the majority of people, Stevens said the old saying that moderation is the key seems to be a guiding principle.
He said using smartphones or computers to access social media such as Facebook or Twitter is simply a form of communicating with family and friends.
"Especially the younger generation, it is almost their primary mode of communication with each other," Stevens said.
"So, imagine if somebody asked you not to talk to some of your friends for a week. It seems like it would be more cruel than an interesting experiment to seeing how you can deal without the screens."
Stevens said the push to unplug for a week "lacks understanding of how times have changed and how we use these technologies to communicate, to bond together, for entertainment purposes, for information purposes."
Adelmann concedes that much of American culture relies on technology with screens for entertainment. She said there is growing research looking into whether that reliance for some people could more aptly called an addiction.
"It is certainly turning out that there is evidence that it can be habit-forming," Adelmann said.
TV use is higher for younger kids, including those as young as 1 year old. As children get older they start adding in many other screen devices.
"TV is still pretty popular for younger kids. But mobile technology is rapidly becoming something that is more of a focus for even very young kids," Adelman said.
She pointed to surveys over the past several years routinely showing that kids are on screens 7 1/2 hours a day to send text messages, post photos on Instagram or play games. That time trails only sleep in hours per day and ranks ahead of time spent in school.
"Children just have access to way more screens than television now. All of that time is adding up. It is replacing time they could be doing other things with their lives, like spending time outside, being physically active, even just daydreaming -- that is almost extinct these days," Adelmann said. "Being creative and having time for open-ended play, where it is their own minds and imaginations, that is something kids are losing out on."
That's why Adelmann encourages people to give the week a shot.
"It really depends on the person. We know some people say, 'Wow, that was way easier than I thought it would be,'" Adelmann said.
Question? How hard would it be for you to give up television, computers, video games and smart phones outside of work for seven days?
Carrie Mericle, Des Moines: "Not hard. I hardly ever use, I don't like smart phones, I don't like Facebook, it is stupid."
Chanda Touch, Dakota City, Neb.: "It would be so hard. If I was only to be at home, I don't think I could give it up. I need my social media."
Sarah Lake, Sioux City: "Everything would be easy, except for the phone. It is in our era."
Dustin Gomez, Sioux City: "It wouldn't be hard at all. I like to workout, be outside riding my bicycle."
Tom Lay, Sioux City: "I could do it for a month. I am 50 years old and I grew up without that stuff. I am not really a computer person."
Kevin Servellon, Bishop Heelan High School student of Sioux City: "It would be nearly impossible. Our society is so dependent on electronics. It has become more of a necessity than a luxury. I think I would go crazy."