"People don't want sushi or monkfish on the holidays," casino executive chef Sean Rodney said. "They want turkey and steak and a Christmas ham…
Harris-Fernandez worked as a painter before moving to administration, and he landed in Sioux City in 2002 -- five years after the Art Center o…
Many of these people who have Parkinson's, either their father boxed in the service, or they were around boxing growing up in Sioux City," one…
"Christmas and New Year's allow us to show off a bit," retail manager Monica Weldon said. "We may want to stick with the tried-and-true but yo…
SIOUX CENTER. Iowa -- What began as an old-fashioned quilt bee has become an annual holiday quilt show that raises money and awareness for a n…
These lines from Bruce are certain to make you laugh. Or cry. We guarantee it.
If you're feeling generous this holiday season, particularly if you're a senior, be wary of scammers who are looking to take advantage of that…
It can be nerve-wracking cooking a piece of meat on which you spent a small fortune. Some tips from the experts.
2019 has been a big year in beer in Northwest Iowa and beyond, and we looked back with some of our finest images.
Does the thought of making a homemade pie crust intimidate you? Here are some tips from the experts to help take your baking skills to the nex…
"People don't want sushi or monkfish on the holidays," casino executive chef Sean Rodney said. "They want turkey and steak and a Christmas ham…
Here's a look at 10 widely available brands of plain, milk chocolate hot cocoa powder — sans marshmallows.
"Who doesn't like a cookie?" said Amy Carter. "If you've never baked anything else, cookies are a good way to start. They're such a good entry…
A manufacturing engineer describes the concept for a technology that could lead to more efficient production — and perhaps a tool to revive US…
A giant 3D printer built two houses in an impoverished, rural part of Mexico last week, breaking ground on what will be the first 3D-printed n…
Still in need of gift ideas? Don't fret — this gift guide will have just about anyone on your list covered. Whether you're attending a white e…
If you're flying home for the holidays, carrying back gifts is enough of a hassle. Skip the baggage check or the expensive of buying new toile…
Melania Trump unveiled her White House Christmas decor earlier this month, but first ladies have been making things festive for the holiday fo…
Whether you're a hot sleeper who finds yourself kicking off the sheets and blankets every night or a cold sleeper who piles on duvets and stil…
After a lifetime of waiting, Andy has scored his first pickup truck— and, big surprise, it needs some work.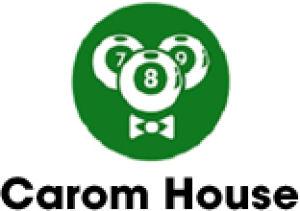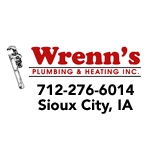 Wrenn's Plumbing & Heating Inc.