The facility, situated in Oak Grove Park at 4051 Cherry Ave., was 12 years in the making. Back then, just one educator was on staff. Four year…
Whether it's with a giant bouquet, a piece of jewelry, or a simple, single rose, it's the thought that counts. "No matter how stressful gift-g…
ARNOLDS PARK, Iowa -- The Okoboji Summer Theatre Association's omelet brunch will be held Saturday during the Winter Games. 
Only 8 percent of Americans actually achieve their New Year's resolutions. Based on an analysis of user data, Strava, a social fitness network…
By age 6, Megan  Thompson was ready for her first point-and-shoot. By the time she turned 10, it was on to the world of quality digital single…
What should you save from this year's caucus? Tom Munson said you can pitch political mailings in the trash. But if you're a precinct captain,…
Patricia Esparza says the resolutions doomed to fail try to tackle too many things at once. Instead? "People need to make smart goals," Esparza said. 
Jan. 25 is National Irish Coffee Day. The drink is traditionally made with coffee, Irish whiskey, sugar, and heavy whipping cream. But why not…
Jan. 24 is Beer Can Appreciation Day. To celebrate, here's a look at the 30 best-looking beer cans in America.
For many of us, January is all about giving things up: Maybe we're going to stop eating meat and embrace a plant-based diet. Or we're ready to…
Like many plants, onions have defenses to ward off creatures that may want to eat them. Their secret weapon is a kind of natural tear gas.
Ready to try some plant-based proteins and West African cuisine? Here's a look at the predicted trends for the year ahead.
The Guinness Book of World Records declared Waco, Texas, as the home to the world's largest Snickers bar, weighing in at more than 4,700 pounds.
January 25 roundup of great finds online.
Did you vow to cook at home more often in 2020? Or perhaps to cook more healthfully and sustainably? The first step is stocking your kitchen w…
You spent the holidays binging on HGTV, and now visions of shiplap accent walls and freestanding soaking tubs are dancing through your head. D…
You can also say goodbye to your scummy hair drain snake nightmares. 🚿
Because let's be honest...are you really going to drop $550 on a blender?
With countless products now available labeled as "eco-friendly," "safe for the environment" or "organic," it's hard to know which ones are act…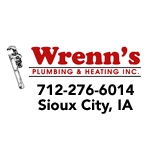 Wrenn's Plumbing & Heating Inc.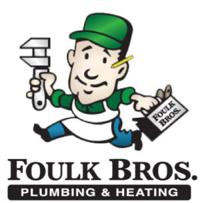 Foulk Bros Plumbing & Heating
Catholic Charities of the Diocese of Sioux City