SIOUX CITY -- When patients come to the Siouxland Medical Education Foundation's Family Medicine Center for an appointment, they're training t…
Nisa Salmen "always liked the community aspect of a downtown coffee shop," she said. A global pandemic turned that approach on its head.
Looking for something to do in Sioux City? Need a concise rundown of major attractions? Here's our guide to nearly two dozen of the most popul…
Open since April, 79 Degree is the brainchild of Thao Nguyen, a Vietnam native whose family moved to Sioux City more than seven years ago.
Previously a first grade teacher, Amy Denney began her career as a principal at Hunt Elementary School.
The Chocolate Mansion has a library, a formal dining room, a breakfast room, as well as a master bedroom wing. The wing, now the Twin Bing Sui…
To open the exhibit Saturday, art center director Todd Behrens gave a virtual gallery talk, which was accompanied by a moving video of all of …
These assorted popsicles are just as refreshing as something you would get at an ice cream stand.
The company is adding the word "breakfast" — instead of dinner — to encourage Americans to start their day with neon orange cheesy noodles.
Join us as we commiserate restaurants, bars and more that have gone out of business in our area. Have a favorite that isn't on the list? Email…
Loaded with 20 grams of protein, this breakfast taco recipe is a satisfying way to start the day. 
When finished and cooled, store them in the fridge, covered, for about a week and use them to enhance your favorite recipe.
Fresh summer peaches are so ripe and sweet that they need little more than to be sliced and covered with a pillowy cream biscuit topping.
August 8 roundup of great finds online.
Trampolining is an excellent form of exercise, and what's more, it's tons of fun. Here's what to consider before buying a trampoline for your yard.
Because a wet phone is a dead phone. 
Q: In January, my grandson and three of his friends agreed to rent a four-bedroom apartment near the campus starting in August, when school wa…
My childhood home had a pedestal sink. In the wall tile, there were two tiny alcoves, one for a drinking glass and the other for hand soap. Th…
Need a lot of room? See the biggest homes money can buy currently on the market.
Q: In a recent column, it was stated that "nearly 80% of Americans were living paycheck to paycheck before the pandemic…" I want to know how y…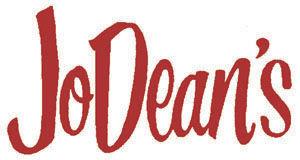 JoDean's Steak House & Lounge