ORANGE CITY, Iowa -- After last year's celebration of Dutch heritage was canceled amid the COVID-19 pandemic, the Orange City Tulip Festival i…
SIOUX CITY -- Before the Sioux City Public Museum moved to its new home a decade ago in the former JC Penney's department store, Matt Anderson…
LE MARS, Iowa -- At first, Jacqui Panzer envisioned making a pretty vase that could hold a host of colorful springtime flowers.
SIOUX CITY -- Spring-like weather has finally arrived, and with it comes budding trees, pollinating grass and, for many Siouxlanders, coughing…
ORANGE CITY, Iowa -- While many people focus on the divinity of Jesus Christ, much less talk is devoted to his humanity.
SPENCER, Iowa -- "Are you girls going to be okay?"
SIOUX CITY -- Shelby Prindaville was biking at Adams Homestead and Nature Preserve last spring when she encountered a baby painted turtle.
Americans are serious about their snack time! Buzz60's Keri Lumm shares the results of a new study conducted by OnePoll on behalf of Hickory Farms.
Maxie B's bakery shares cake-decorating videos and tips, we learn about free-range eggs, and berry recipes are here just in time for warm weather.
The team at Maxie B's bakery shares cake-decorating videos so you can make your desserts delicious works of art.
Coconut extract adds depth to a citrusy lemon bar recipe.
This vegan, gluten-free dessert bar recipe is a favorite of patrons at Maxie B's bakery in Greensboro, North Carolina.
What's the difference between buttercream and fondant, and how should you use cream cheese frosting? Answering these sweet questions and more.
There are certain real estate topics that seem to generate a fair amount of excitement and interest among our readers. One of those is a rever…
When the COVID-19 pandemic reached the U.S. in 2020, the public health crisis was accompanied by an economic disaster as well. For many, one o…
Sponsored Content: If you have a lawn or landscape, you need to read about these great products.
Q: I have a question about a letter I received from my county assessor's office. I live in Maricopa County, Arizona. The form asks how many pe…
Coffee grounds help make us our perfect cup of joe day in and day out...but if that's all you're using them for then you're wasting a precious…
Sponsored Content: Everyone is remodeling these days. Get tips on your bathroom remodel and paired with the right contractor for the job.
Maybe it's a loud crash overhead. Maybe it's shattering glass. Maybe it's a steady drip of water coming down from your kitchen ceiling. For a …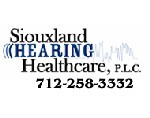 Siouxland Hearing Healthcare P.L.C.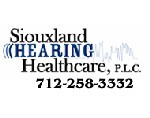 Siouxland Hearing Healthcare P.L.C.