ORANGE CITY, Iowa -- Five years ago, officials at Northwestern College opened the DeWitt Learning Commons, a spectacular $14 million complex on the northern edge of the campus, separated from Christ Chapel by a picturesque boulevard, an entry onto campus that seemed to connect mind and spirit.
The effort, which was Northwestern College's grandest in its history -- in terms of price tag -- literally opened doors for future brick-and-mortar projects.
In just over a month, officials will formally dedicate the latest new structure on campus in Orange City, the $24.5 million DeWitt Family Science Center.
Between the two efforts, much has changed at NWC, going from a cafeteria remodel ($1.5 million), to a fitness center renovation ($2.2 million), to the remake of the Ramaker Center ($4.3 million), to construction of the $3.3 million Juffer Athletic Fieldhouse, to the turf replacement on the football field, which came to $420,000.
In five years, all told, NWC has realized $51 million in physical improvements.
"It has been a busy five years," said Northwestern College President Greg Christy, who uses words such as "astonished" and "humbled" in describing his reaction to all that's taken place.
The total annual gifts receipted at NWC prior to Christy's arrival totaled $3.771 million in 2007-08 and $4.125 million in 2006-07.
Those annual gifts these days? They've more than doubled in a decade, as donors are giving $9.3 million in 2017-18, rising above last year's $9.1 million total.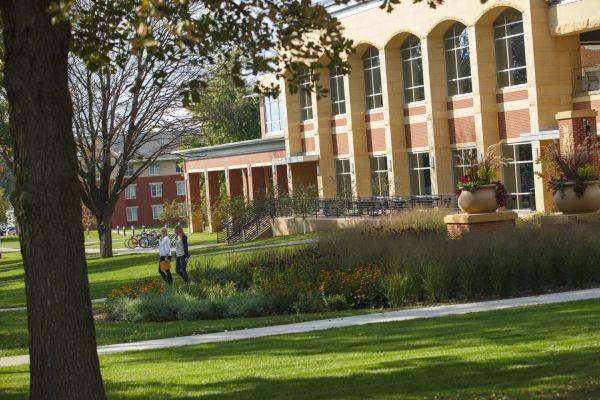 "The DeWitt Learning Commons was on the drawing board when I got here and it represented the biggest project in the history of Northwestern College," Christy said of the $14 million effort. "It took us a lot longer to raise the $14 million needed for the DeWitt Learning Commons than it did to raise $24.5 million for the DeWitt Family Science Center."
One key change, according to the president, involved incorporating key volunteer leaders to head the effort. Christy cited volunteer examples such as Dr. Bryan Den Hartog and Dr. David Bomgaars.
Bomgaars, a 1977 NWC graduate and one of the top student-athletes to compete for the Red Raiders, is a veterinarian who serves as president of RC Family Farms in Orange City. Christy noted how he and Bomgaars drove around the region together to enlist support for the $3.3 million Juffer Athletic Fieldhouse, which opened three years ago.
That same model was followed as Den Hartog, a 1981 NWC grad (also a student-athlete and a member of the choir) who works as an orthopedic surgeon for Twin Cities Orthopedics, joined Christy in going across the country to meet with prospective donors and share the vision and the need for what became the DeWitt Family Science Center.
"It's one thing for me to say great things about Northwestern, but I'm the president and that's expected," Christy said. "When you have a key volunteer who makes his own investment and then asks others to follow, it can be very powerful."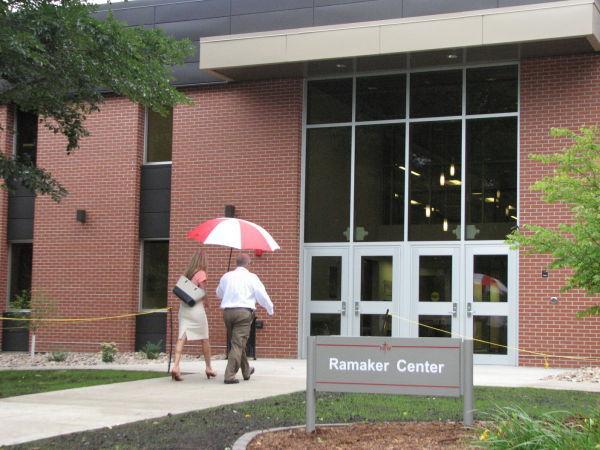 The result: "We got some people back who weren't involved," said Christy, who also lauded the efforts of several faculty, staff and community members, particularly those of John Greller, the vice president for advancement for 17 years until his retirement from NWC in 2009, and 1982 graduate Jay Wielenga, who has served as vice president for advancement at his alma mater, the successor to Greller.
"To see the transformation of a campus like we have at Northwestern College takes the efforts of many, many people, including the entire advancement staff, but it is only possible with a strong and generous Board of Trustees, committed volunteer leaders like Dave (Bomgaars) and Bryan (Den Hartog) as well as gifted and committed Advancement leaders like John Greller and Jay Wielenga."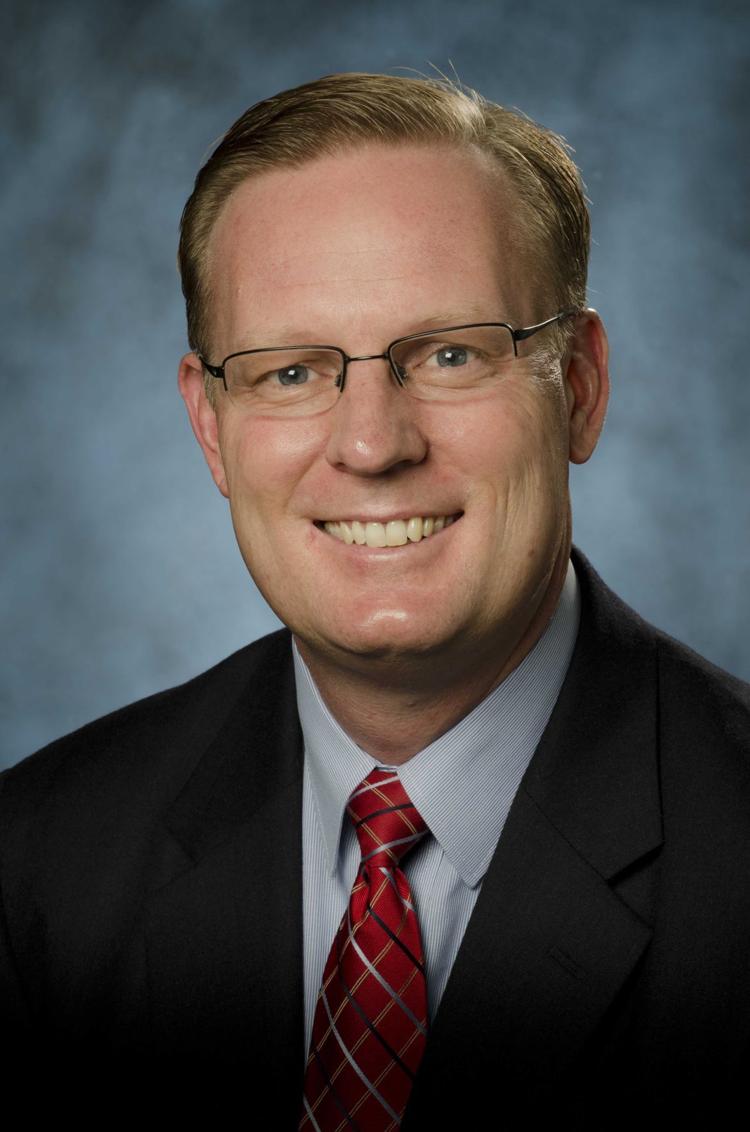 Christy then admitted that little would have happened were it not for donors, a group led by the late Jack and Mary DeWitt, and many like them who shared their passion for the Christian academic mission of NWC while showing how greatly they valued the dedicated work of the faculty and staff. The DeWitts, of Holland, Michigan, contributed the lead gift for the Learning Commons ($3 million) five years ago, then offered the lead gift for the Family Science Center ($6 million), becoming the college's largest benefactors in school history, surpassing Jack's parents, Marv and Jerene DeWitt, co-founders of BilMar Foods, who donated more than $7 million to the college. Jack DeWitt, 75, died just over two months ago, ending a battle with brain cancer.
Six individuals, couples or families, Christy noted, contributed $14 million for the new DeWitt Family Science Center, while the remaining $10.5 million came from hundreds of other friends, alums and more.
Students headed to class a few days ago as another academic year dawned at Northwestern. Young men and women walked to and from buildings, new and old, as crews poured and shaped cement for the steps leading to the DeWitt Family Science Center, a site that will soon shelter the educational pursuits of future doctors, nurses, researchers and teachers. Christy spoke of how Northwestern's pre-med students in 2017, for example, had a passing rate for the MCAT of 77 percent, putting the college in the top quarter of all colleges and universities worldwide.
"That's before the new building and all it can provide to enhance the academic experience," he said, adding how grateful he remains not only for givers who help meet goals established in five-year plans, but for the hard-working students, faculty and staff members who, for decades, have put and kept their college on the map in higher education.