NORTH SIOUX CITY -- Shawnie Keizer loves red, so designer Marie Hofmeyer decided to showcase the color in the bright, open airy ranch-style home, which is featured on the 2018 Holiday Tour of Homes: Holiday at the Dunes.
A large potted Christmas tree positioned between the open concept living room and kitchen is packed with shiny, red ball ornaments, while red and black checkered pillows make a sitting area tucked in a nook pop.
The tour, which benefits Big Brothers Big Sisters of Siouxland and runs from Thursday through Saturday, allows participants to get into the holiday spirit by visiting five homes decorated by professional designers. Hofmeyer works for Holland House Interiors, a full-service design studio in downtown Orange City, Iowa.
"I've had her do some stuff for me before, so I trusted her coming in and going for it," Keizer said.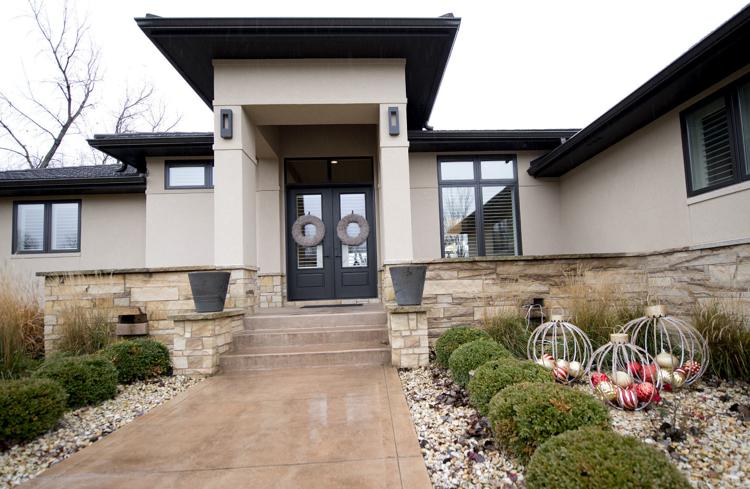 Keizer and her husband, Shane, moved into 528 Firethorn Trail in 2012. They have three children and two Yorkshire terriers. The home, which was built by Wegher Construction, has five bedrooms, four full bathrooms and two half bathrooms. It was custom designed for the Keizers, paying particular attention to the family's busy lifestyle.
The 3,400-square-foot main floor and 3,000-square-foot lower level makes use of easy-maintenance surfaces, such as tile, granite and hardwood flooring. Large windows, accent lighting, stylish fixtures, an outdoor covered concrete patio and a swimming pool are other highlights of the home.
"I knew the home had a really nice warm, natural-modern feel to it, so that's kind of how I decided to do a lot of the soft greens and the birch branches," Hofmeyer said. "I didn't want to come in here and basically have Christmas in every nook and cranny of this house, so it was important for me to just have it be comfortable and well-done, but not overdone."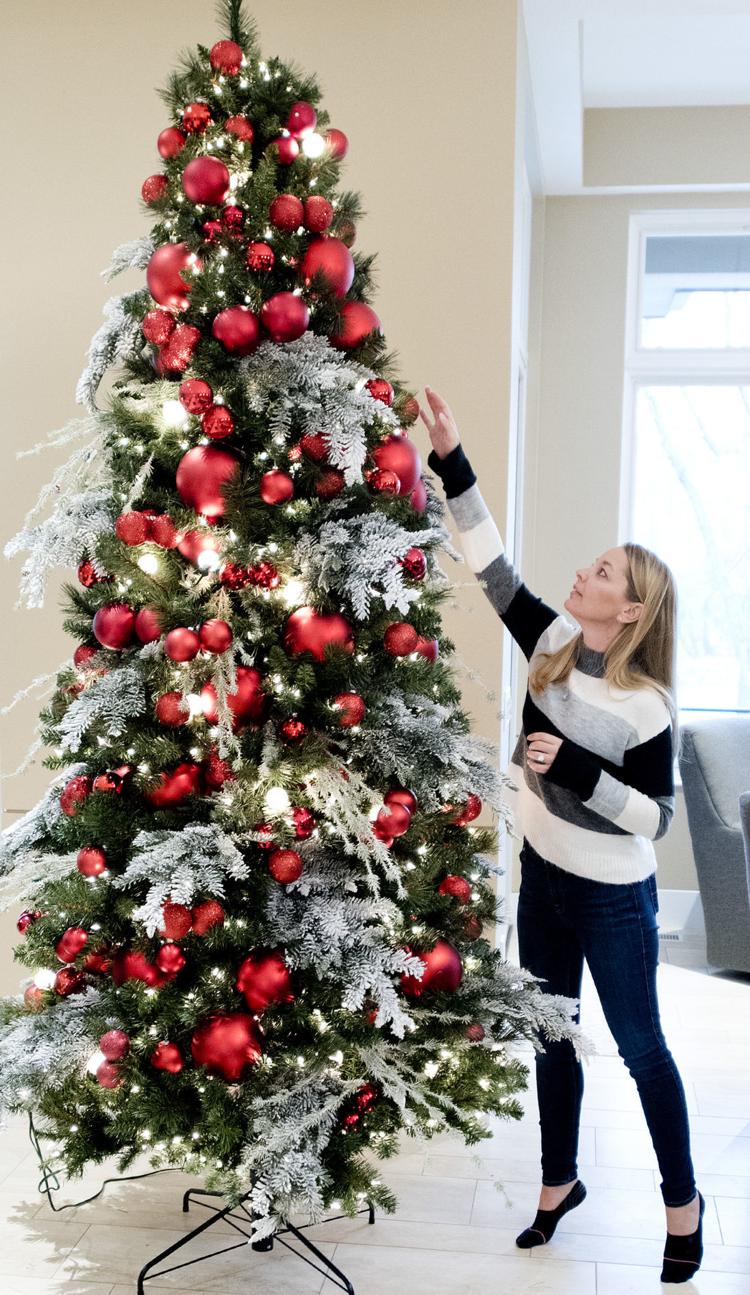 Soft, bright greens rest on a shelf, underneath glass vases perched on natural birch rounds. Green sprigs also sprout from small, black lacquer bowels sitting on the dining room table. Back in the kitchen, which boasts dark wood cabinetry and granite, three small green wreaths hang above the stainless steel stove.
Downstairs, the greens carry over to the black bar area, where they are tucked into copper Moscow mule mugs. Hofmeyer placed buffalo checkered pillows alongside Keizer's black velvet pillow. Black, white and copper are also represented on a pre-lit, flocked tree in the corner.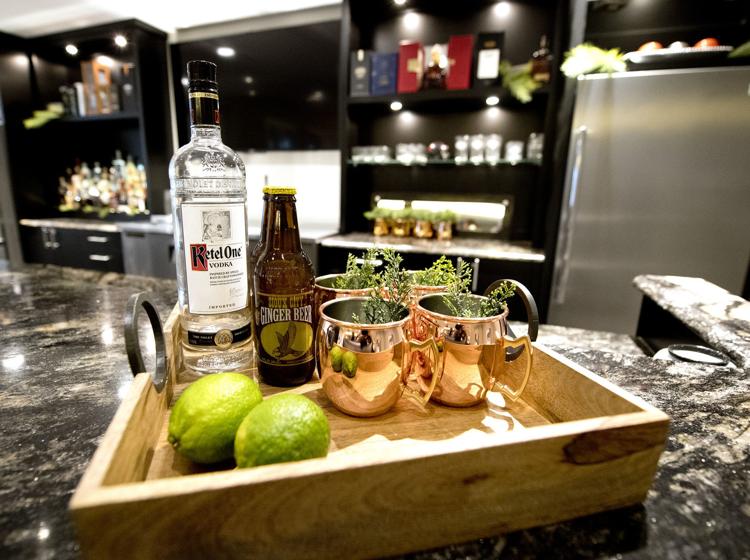 "With the bar being so dark and black and masculine, that's why we wanted to keep black in the tree and just use black accents, as well as copper," said Hofmeyer, who used 20 shatterproof white ball ornaments on the tree alongside Keizer's black ornaments. She also brought in copper and fur ornaments. "I'm using a combination of things she already had, versus bringing all new in."
To copy the look on your own tree, Hofmeyer said you could use half as many ornaments and choose copper ones that are similar in look, but smaller in size. Instead of using a skirt to cover the tree stand, drape a fur throw around it, as Hofmeyer has done.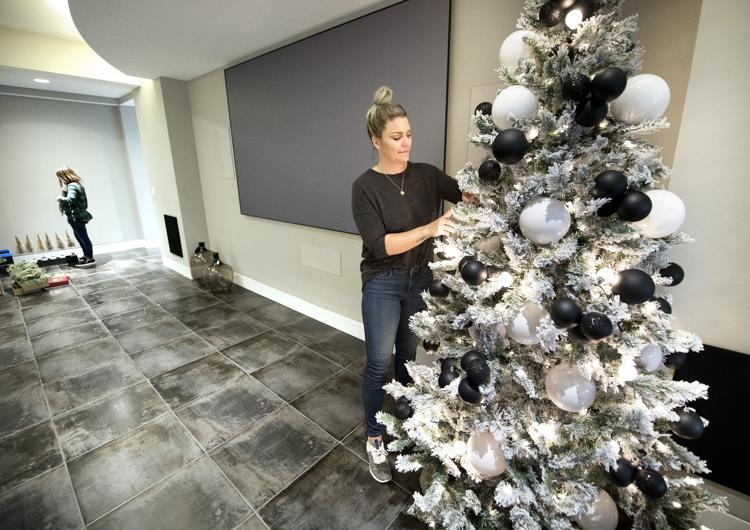 "I like the way a throw looks a little bit better than a skirt. It looks a little fuller," said Hofmeyer, who also added a string of larger globe lights to add dimension. "I love how masculine it feels down here; that's why I grabbed the furballs to use."
As Keizer watched Hofmeyer put the finishing touches on her holiday decor, she was pleased with how it was all coming together.