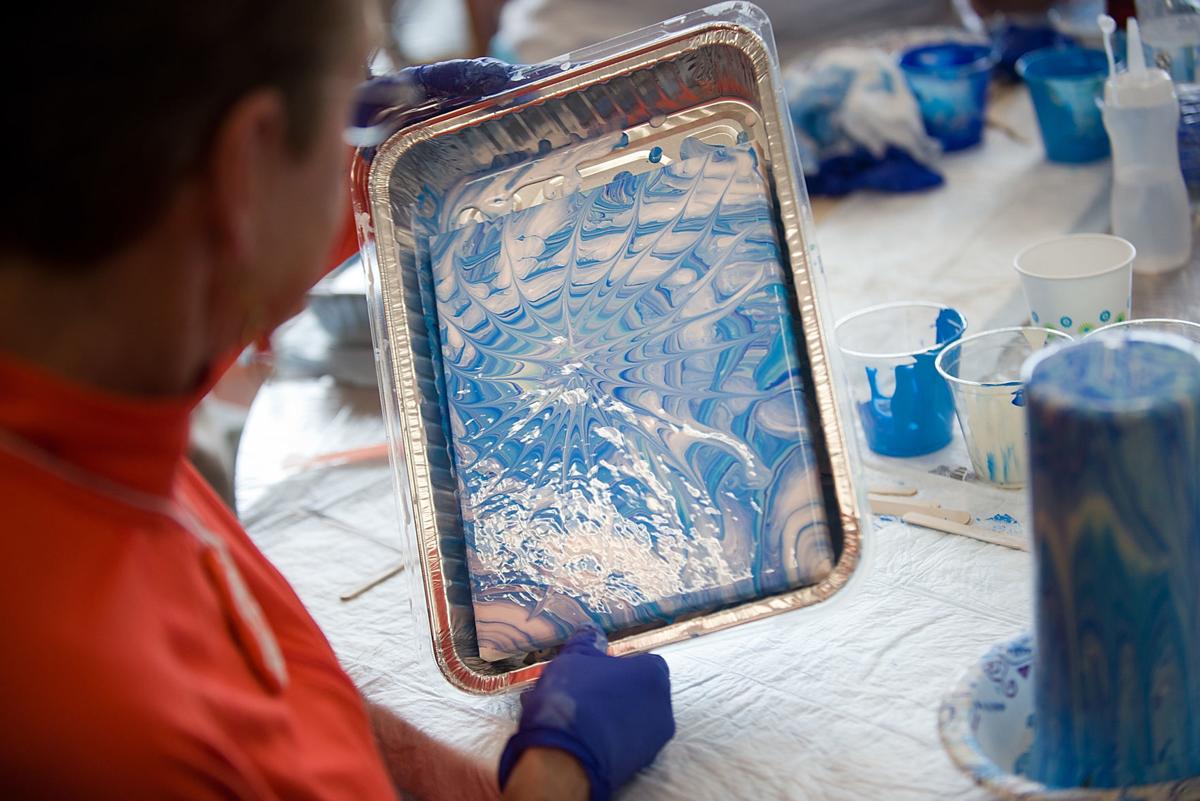 SIOUX CITY -- As she poured a mixture of ultramarine, sky blue, ocean green and metallic pearl paint from a cup in a circular motion over the base of a glass vase already covered in a coat of white, Sherry Evans remarked, "This is the most fun I've ever had in my entire life."
Before trying her hand at paint pouring on a recent Wednesday afternoon at the Siouxland Center for Active Generations, the Sioux City woman admitted that she's "not artistic." But as the paint ran down the sides of the vase creating a pattern that reminded Evans of hard candy, onlookers oohed and aahed.
"I think it's good enough to eat," Evans said chuckling.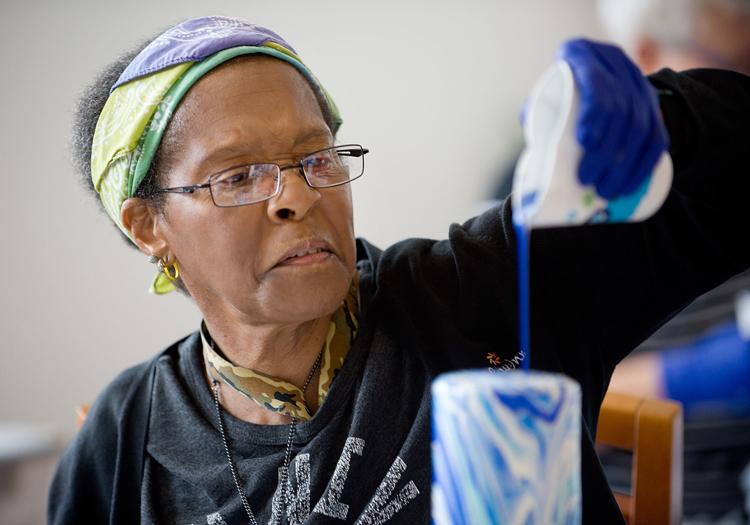 Michelle Laffin, the center's activities coordinator, said Floyd Place, an assisted living facility in Sergeant Bluff, conducted the center's first acrylic paint pouring session back in February. The activity went over so well with members that Partner Medical, another one of the center's community partners, agreed to offer a second session.
"It was such a hit that we thought having a second one would give others an opportunity to do it," Laffin said. "Paint pouring kind of takes on a life of its own."
Amanda Thedens, a compliance officer for Partner Medical, and Kandi Padilla, a customer service representative for Partner Medical, led the activity, which required disposable gloves, canvases, glass vases, plastic cups, wooden craft sticks, five different shades of acrylic paint and a pouring medium composed of five different ingredients.
Thedens told the 15 participants not to get discouraged if the look they envisioned didn't come to fruition. If they don't care for the finished product, she said someone else is guaranteed to love it.
You have free articles remaining.
"If you mess it up, the only person who's going to know is you," she said.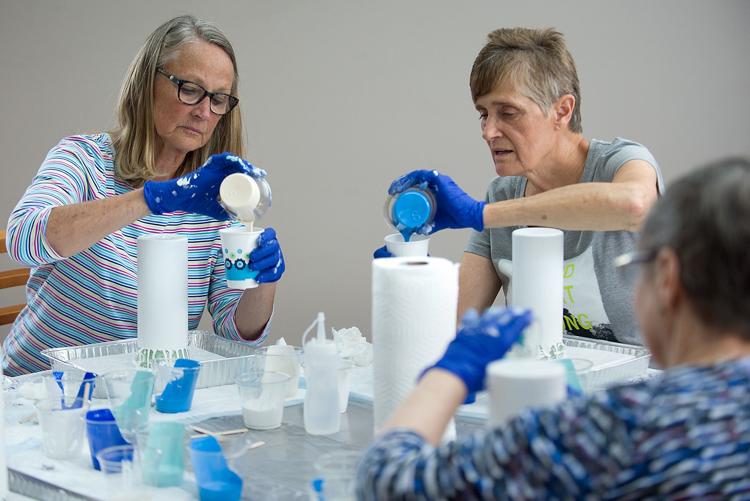 Participant Lynn Johnson, of Sioux City, said she received a cross that was decorated with the painting technique and absolutely loves it.
"I've seen poured paintings before and really like them. I like non-objective art," she said.
Deanna and Tom Jacobs, of McCook Lake, South Dakota, attended the first paint pouring session and had "a ball," so they decided to come back for the second round.
"It's really neat how everybody's looks different," Deanna Jacobs said.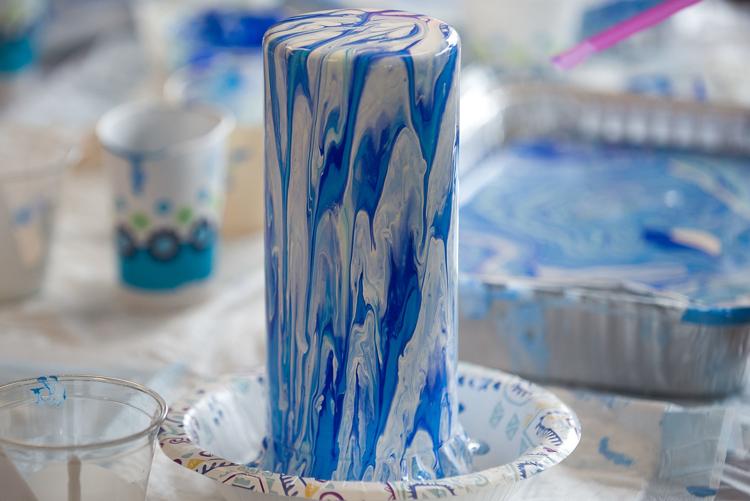 Tom Jacobs said of the dynamic combo of acrylic paint and pouring medium, "It does what it wants."
After pouring over a glass vase, Jacobs used the paint that dripped onto a small canvas to create another artwork. Looking at a blob of metallic pearl that had settled in the middle of the space, Jacobs poured more paint around it, with the intention of creating an abstract seascape.
"I'm hoping this is my island in the ocean," he said.