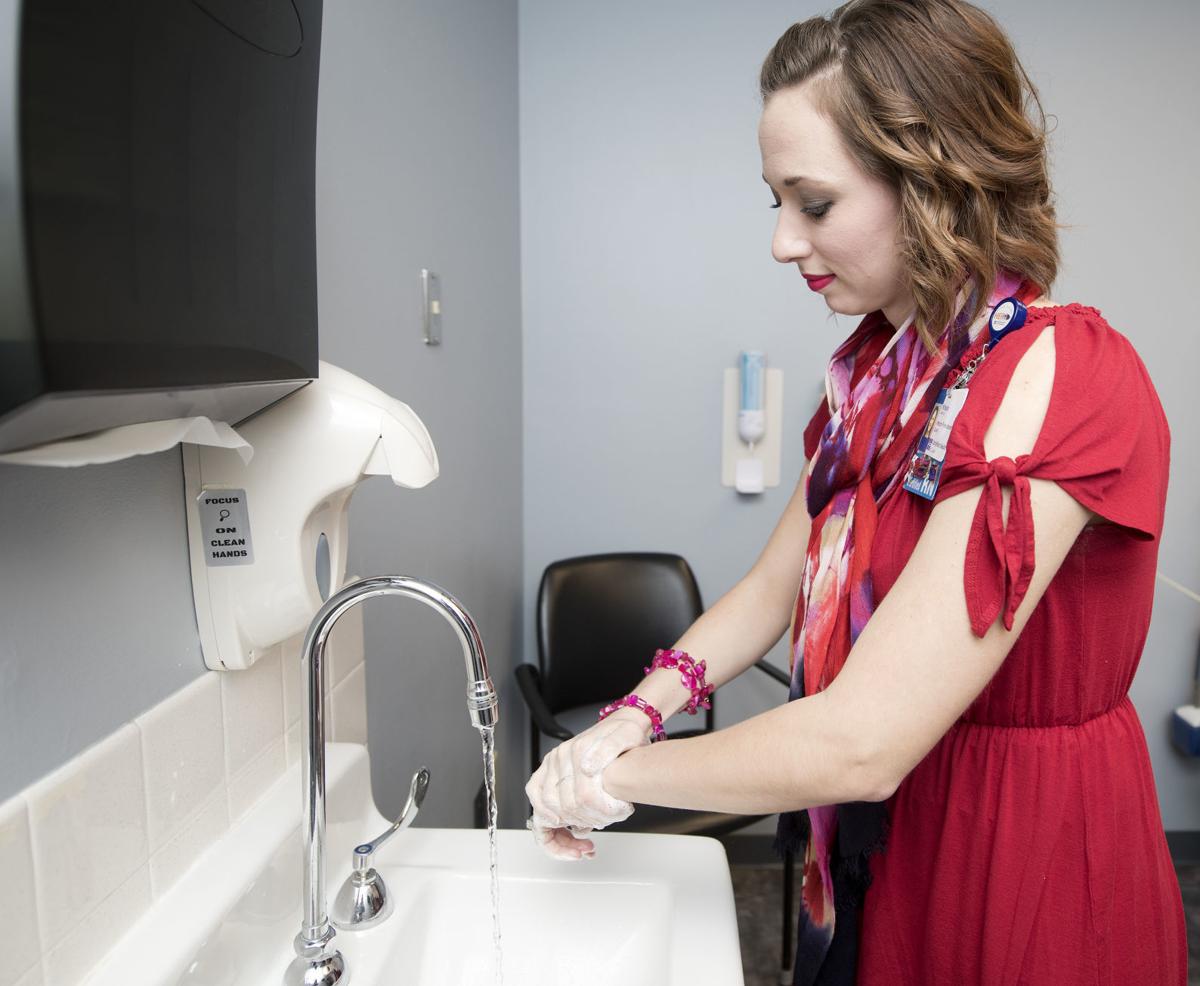 SIOUX CITY -- Signs reminding employees to wash their hands after using the restroom are common place in restaurants, gas stations and other businesses where food is handled and prepared.
Washing your hands seems like common sense to prevent the spread of disease, but studies show most people don't do it enough or don't do it correctly.
According to a survey conducted by the Bradley Corporation, only 66 percent of Americans say they always wash their hands after using a public restroom. A Michigan State University study found that 95 percent of hand-washers fail to wash their hands long enough to kill harmful bacteria.
Since urine and feces contain harmful organisms, Kristen Beal, an infection preventionist and patient safety officer at UnityPoint Health -- St. Luke's said contaminated hands provide a "direct line" for bacteria and viruses to enter your body when you eat or another person's body when you handle or prepare their food.
"I think it's a lack of education. You can't see germs, so people don't think about it. They fail to see the importance of it," Beal said of hand-washing. "And I think it's a lack of awareness of what you can catch unless you have caught something or been sick with something."
Beal's job is to ensure that hospital staff are practicing good hand hygiene and to teach patients and visitors how to properly wash their hands. She said their are five steps to hand-washing: Wet, Lather, Scrub, Rinse and Dry.
"When you put those five steps together, it will get the germs off your hands. The friction is what kills them and gets rids of them along with the soap," she said.
You have free articles remaining.
While Beal said using soap and water is best when hands are visibly soiled, she said the type of soap isn't as important. She said it's the friction that makes the biggest difference. She advises rubbing the tops and bottoms of your hands, as well as in between your fingers and under your fingernails for at least 20 seconds or the equivalent of singing "Happy Birthday" twice. Studies differ on the importance of water temperature, but Beal said warm water works fine.
What if you don't have access to soap and water?
Beal said hand sanitizer can actually be more effective when hands are free of dirt, grease and grime. The key is vigorously rubbing the hand sanitizer into your skin until it dries.
"It also depends on what the organism is. Like with Clostridium difficile (C. diff), you need to use soap and water," she said of the spore-forming, toxin-producing bacteria, which is the most serious cause of antibiotic-associated diarrhea.
Use a paper towel when turning off the water and opening the door to leave the restroom. Beal noted that you can pick up germs from the door handle if the person who touched it before you didn't wash his or her hands.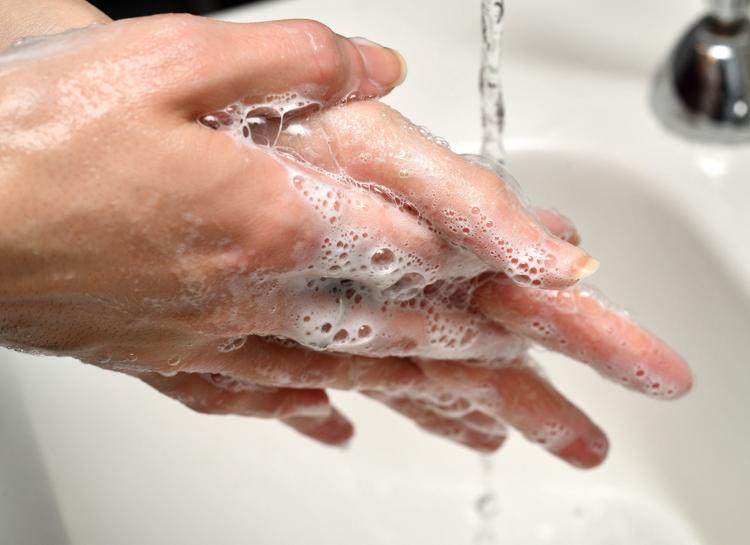 Wash your hands after changing a diaper, after taking out the garbage and before, while and after preparing food. Beal said hand-washing is also important after handling pets and their food.
Last year, the Centers for Disease Control and Prevention investigated a 19-state outbreak of salmonella infection in humans that was linked to contact with pet turtles. Sixty-three people were infected and 30 were hospitalized. No deaths were reported.
The CDC is currently investigating another salmonella outbreak involving nine people in eight states with pet guinea pigs. Salmonella causes diarrhea, fever and abdominal cramps within 12 to 72 hours of infection. The illness lasts 4 to 7 days. Most people recover without treatment, according to the CDC.
"For a long time, I didn't know that," Beal said of salmonella and pet food. "It's just not something you think about."