SIOUX CITY -- An ambitious yet doomed young scientist creates a hideous monster through unorthodox means. The monster, once unleashed, goes on a murderous rampage.
That's how every scary book or dystopian novel begins, right? 
Probably, but the forefather of all of these future works of fiction is likely "Frankenstein; or The Modern Prometheus," a novel written by a then 20-year-old British novelist and short story writer, Mary Wollstonecraft Shelley, in 1818.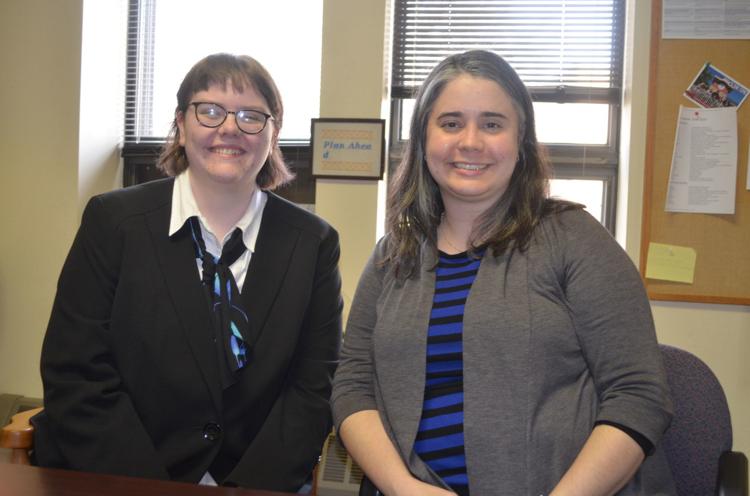 "People think of 'Frankenstein' as being the first science fiction or horror book ever written," Morningside College assistant religious studies professor Elizabeth Coody explained. "But the story of scientist Victor Frankenstein is much more than that."
"Shelley's novel also touches upon elements of a Gothic novel and romanticism," she continued. "In the end, it was a tragedy."
Reexamining a freaky folklore
Sitting inside her Charles City College Hall office, Coody was immersing herself in the folklore of Frankenstein. She was preparing a special pre-Halloween "Friday is Writing Day" program, in which participants were asked to come in homemade costumes in tribute to the Monster's 200th birthday.
"We think of 'Frankenstein' as being a noun even though it can also be used as a verb," she said. "To 'Frankenstein' up a costume simply means combining two or more similar elements into a cohesive whole."
If Frankenstein's monster was made up of spare (body) parts, it is only appropriate that your Halloween costume should share a similar DIY aesthetic.
"Halloween is the perfect time to show off your creativity," Coody said.
Shelley centered tale on universal fears
This was certainly the case with Shelley, who came up with the concept of Frankenstein as a way to compete with her future husband, poet Percy Shelley, and friend (and fellow poet) Lord Byron on who could write the scariest story.
"Mary Shelley once had a dream about a scientist who created life and was horrified by what he had made," Coody explained. "In 'Frankenstein,' she used our universal fear of the unknown, fear of science, and fear of death. Grave robbing was actually a thing, back in the 19th century."
A fan of scary movies, Coody said she's seen the legendary 1931 film adaptation of "Frankenstein" (featuring Boris Karloff as the monster) many times.
The story of the ultimate outsider
Elizabeth Roop, a Morningside College English and history junior originally from Marcus, Iowa, has never seen a "Frankenstein" movie but enjoyed reading Shelley's original novel.
"I've always considered the monster to be misunderstood," she said. "Children weren't afraid of him because they don't disparage a person's appearance like an adult would."
Roop grew up on a steady diet of J.K. Rowling and C.S. Lewis, and she likes what the latter author said about fantasy fiction. 
Learning to thwart 'cruel enemies'
"C.S. Lewis said, 'Since it is so likely that children will meet cruel enemies, let them at least have heard of brave knights and heroic courage. Otherwise, you're making their destiny not brighter, but darker.'
"I think that's why people like to read scary stories," Roop said. "We like it when the brave knight is able to emerge victorious over cruel enemies."
In Roop's mind, a "cruel enemy" can be anybody from a murderous monster or Dolores Umbridge, high inquisitor of Harry Potter's Hogwarts School of Witchcraft and Wizardry.
"Chances are we'll run into more Dolores Umbridges in our lives than larger-than-life monsters," she said. 
Well, that's a good thing, we guess.
But can a book written 200 years ago still be relevant to readers of today? Coody thinks so.
"The classic monsters combine characteristics of old and new," she said. "Shelley was able to write what was relevant and troublesome in 1818 but the horror in 'Frankenstein' is still scary today."