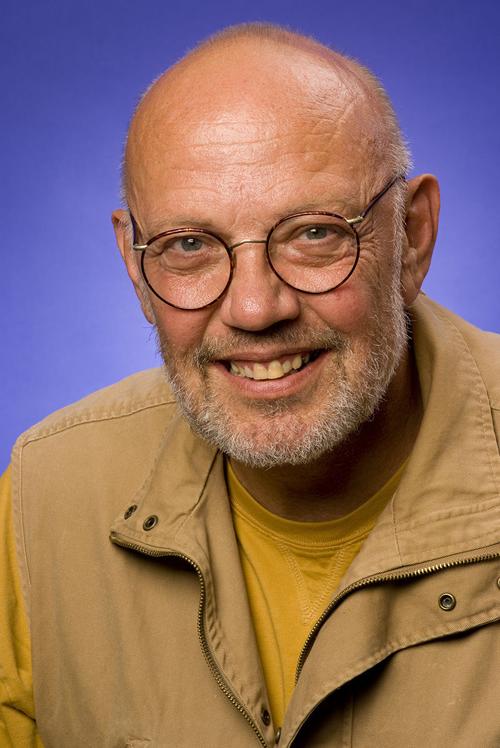 ALTON, Iowa | Don't kid yourself, dead men do tell tales.
Luckily, writer James Calvin Schapp is fluent when it comes to the musings of crypt dwellers.
"Some people go people-watching at the mall," said the retired Dordt College English professor and award-winning author. "I guess I do the same inside of cemeteries."
Schaap's "Up the Hill" is a collection of short stories that interconnects tales of a dearly departed contemplating life, death and stuff that is "somewhere in between."
"Up the Hill" is available at Dordt.edu in addition to all major online retailers.
For Schaap, author of such novels as "Romey's Place," "In the Silence There Are Ghosts" and "The Secrets of Barneveld Calvary," the prospect of writing about the deceased proved surprisingly lively.
"Up the Hill" seems like such a creative way to fashion a book of short stories. How did you come up with the idea?
"I like visiting cemeteries, taking photographs and imagining the stories behind the names on the tombstones. I literally bumped into the grave of a 21-year-old woman who had died in 1920. I instantly knew who she was since the woman was the inspiration for a novel written by (critically-acclaimed writer and Doon, Iowa, native) Frederick Manfred (1912-1994). (Manfred) was a mentor to me and the tale of Jennie Van Engen inspired 'January Thaw' -- one of the stories in 'Up the Hill.'"
I know that Frederick Manfred's critically-acclaimed novel "Lord Grizzly" was based on the life of mountain man Hugh Glass. So was the recent movie "The Revenant." Do you think fans of the Leonardo DiCaprio film will seek out Manfred's work?
"Possibly. I think many people are of the mind that Manfred was a writer that remained right on the cusp of the big time. However, he didn't quite make it. But on the other hand, writing was (Manfred's) passion. It was something that he did until his death."
Let's get back to "Up the Hill." This may sound strange but there is something distinctive about small town cemeteries. Many are centrally located in a community and actually receive a lot of visitors. Why is that?
"I honestly don't know. I imagine small town cemeteries are more accessible because you might be familiar with certain names. You're more likely to pick up a family thread in a Doon, Iowa, cemeteries than you would in, say, Chicago."
I imagine you can use your imagination to conjure any type of back history that you want. Is that a writing exercise you'd give to your English students?
"It's fun that most of my students would naturally gravitate towards the fanciful and the science fiction. That's because they grew up on a steady diet of Harry Potter. Me, on the other hand, I'm strictly a realist. I came of age in the 1960s. The Vietnam War, the civil rights movement and campus unrest made everything seem very real and very serious."